Morelia ft. Dani "Vibrate"
Discovery Project Releases is a regular series featuring exclusive music downloads from our DP alumni.
Morelia, née Tanner Munn, started his dance music journey shortly after an unfortunate run-in with a shady moving company that forced him to trade in his drumsticks for a copy of Fruity Loops. This tragic turn of events was a blessing in disguise, though, teaching him the kind of adaptability that would continue to play a part in his career. He experimented with genres, moved through aliases, and learned some hard lessons in DJing, until finally landing at the forefront of the underground house movement.
Tanner originally dubbed himself "Mannequin," using the alias as an outlet to experiment with all the interesting sounds he vibes with. As he formed a foundation for his vision, he realized he couldn't help but gravitate toward house. With that came an evolution, and just as a snake sheds its skin and continues to slither on, Mannequin gave way to Morelia. Aptly named after a particularly large genus of Indonesian snake, Tanner's new alias held a deeper meaning with a connection to his obsession with reptiles and other invertebrates.
While he still maintains his Mannequin alias, it's clear that in the last four years, his primary focus has been on Morelia. He's created an impressive catalog of slinky, sharp-fanged house music that has found homes at tastemaker labels like Box of Cats, My Techno Weighs a Ton, Audiophile, Main Course, Psycho Disco, and BRØKEN. And if you're paying attention, you know these are the kinds of labels that birth superstars. Based on his unique slant on house, it's evident Tanner is forging a path all his own—one that will lead him to great places.
His tune "Vibrate" floored the judges during the Discovery Project competition for this year's Nocturnal Wonderland, leading him to victory. What's most impressive to note is that in a time when most dance music songs last only 3–4 minutes, "Vibrate" clocks in at just over seven, allowing every shoulder-shaking variation on the bouncy, modulating bassline to tremble its way into your soul. Tanner clearly understands something that bypasses many dance music producers: Instead of banging it out, he's let the vibe ride, giving permission to the dancefloor to really work it out and take them to peak-time pleasure.
On top of the single, Ocean Roulette turns in an outstanding take. "I wanted to create something that had powerful drums with subtle touches of psychedelic sound design," he says. "This remix was challenging to create because it has elements of minimal, heavy, and melodic house, all packed into one."
Rounding out the package is Morelia's longtime homie Zendlo. "I wanted to do my best to make people 'vibrate,' so I added a huge 808 drum to give people a nice kick in the cherries," says Zendlo. "I also thought the vibrating phone sample Morelia had used in the original mix was very clever, so I wanted to highlight that sample in my remix."
We had the chance to catch up with Tanner and chat about the tragic event that led to him picking up his first DAW, his Nocturnal Wonderland experience, and his love for all things creepy and crawly.
Morelia's "Vibrate" is available here.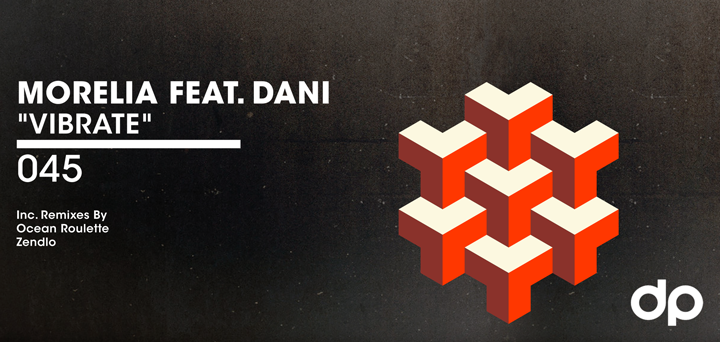 You started your career with another alias, Mannequin. What led you to the name change?
Whenever I first put the label Mannequin on my music, I made everything from house to psytrance, trap, and experimental. As I got further into my production, I decided to home in on the house sound and start Morelia, while simultaneously keeping my Mannequin project for my experimental music. The simplest way I can put it these days is: Mannequin is a reflection of my emotion; Morelia is a reflection of my energy.
A tragic event separated you and your drums, leading you down the path to dance music. What happened?
Ahh, this is a sad story. When I moved to Florida with my mom (I was about 12 years old), we had some movers help us load up our furniture and take it to storage. When we go to pay them, they tell us after moving everything that they don't accept card or check, cash only. Law enforcement arrived and let them take one piece of property to hold onto for 24 hours until Monday, when the bank opened. Monday morning comes, we go to the bank, get the money, take it to the address they gave us—and what do you know? A complete stranger opens the door, and they've blocked our number. So, there went my drums. But hey, if that didn't happen, my life wouldn't be the way it is right now, and I wouldn't trade reality for anything.
Can you talk a bit about your first experience as a DJ?
In 2010, a friend and I got a pair of Stanton CDJs and the cheapest mixer we could find and would mix in his garage all day and night. We eventually got our first gig at Club Cinema (RIP) in Pompano Beach, FL, opening the mainstage. Way out of our league, but it actually went well—so well, they wanted to give us another set at the end of the night.
That's where things got not-so-good. The DJ that played right before our closing set changed the input type of the second channel, causing no audio to go into that channel (mind you, we have never touched a Pioneer mixer in our lives). When we went to mix in the second song… silence. Instant panic. Turning every knob and pressing every button we could to try and get audio, but nothing was happening. Sound guys came up, started flipping switches and turning things, and even they couldn't figure it out for a bit!
So now, we have a club with about 1,500 people in silence for a solid five minutes. They finally flick the switch at the top of the mixer to change the input type, sound comes on, and we're back. The last DJ of the night comes up and goes, "Here, let me save you guys." Plugs in and takes over.
How do you think that experience helped shape you as a DJ and a producer?
When I got home, I studied hard on Pioneer mixers and just took it as a gnarly lesson to know how to use what's provided. Now, anytime I walk up to the decks, it's muscle memory to do a full scan of the setup.
We can't let you get away without talking about your experience at Nocturnal Wonderland this year.
That was amazing! Winning Discovery Project was the most mind-blowing thing to happen to me this year, I'd say. I got the call while I was at work and freaked OUT. Every single day leading up to the event after that was absolutely nerve-wracking. Once I started the music, though, all of my stress went away, and I was back in my zone. Later into the night, I was blessed to be able to play another set at the silent disco. I decided to show a bit of my Mannequin side and played a bunch of weird stuff in the middle of the set. Lots of my original juke tracks (Mannequin) I've never played anywhere, along with some tracks from the OGs. Needless to say, the energy was wild! To this day, that is my favorite set I have ever played. Nocturnal Wonderland made memories I will cherish for the rest of my life.
But that wasn't your first time on the Insomniac stage, was it?
It wasn't! The first Insomniac festival I played at was Beyond Wonderland 2018. I played b2b with Lucati (who is absolutely killing it right now!) on the Wide Awake Art Car with the Space Yacht family. That was a blast! I also played at EDC Las Vegas 2018 with my close homie Sang Froyd (also killing it!) on the Boombox Art Car with the Cats & Boots Records guys, right before releasing a track on their label. Both events were unforgettable in their own special way.
We hear you have an obsession with creepy crawlers.
Yep <3, I love animals to death, but reptiles and invertebrates are a huge passion of mine. I've been studying and collecting all sorts of the two since I was about 12 years old. I started with a corn snake and pink toe tarantula and ended up continuing to grow the collection with different pythons, boas, anacondas (which is actually a type of boa), lizards (mostly monitors/tegu), and tons of different tarantulas.
When I made the move to California from Denver, I actually couldn't cross state lines with the snakes I had, due to them being a widely restricted species, and every state has different laws on them (reticulated pythons and a green anaconda). I sold the collection to another experienced keeper in the local hobby and used the money and my tax return to head to California! I've since then rebuilt my invertebrate collection with six different tarantula species and a really interesting creature called a vinegaroon. Look it up! When I have more time to dedicate to my passions (aka whenever I can drop the 9–5), then I will 100 percent get back into the reptile world.
Follow Morelia on Facebook | Twitter | SoundCloud
Follow Discovery Project on Facebook | Twitter | SoundCloud
---
Share
---
Tags
---
You might also like