Discovery Project Releases is a regular series featuring exclusive music downloads from our DP alumni.
As the sun began to dip below the tree line on Friday of the first weekend at Electric Forest, Andy P took to the Silent Disco stage for his first-ever Insomniac appearance. A crowd of Headliners basking in the glow of the fading sunlight were treated to a flawless set of bangin' booty bass and twisted basslines being laid down by a DJ who has been deeply embedded in the San Francisco scene for more than a decade. The Forest Fam were let in on a secret that thousands of dancers from San Francisco, Houston, Chicago, and Vegas have known for years: Andy's control over the decks is on par with anyone billed on the mainstage.
Of course, it wasn't just Andy's mixing skills that drove us to add him to the new class of Discovery Project inductees. His production prowess is on point, as well. Take his track "Rave Lord," for example, which floored the panel of Discovery judges and urged them to slot him in at this year's Electric Forest. His cut is now going from the reason he won us over to an official release on the DPR imprint. Clearly inspired by his days rocking warehouse parties and local undergrounds, Andy gives us a proper education in how to freshen up a wall of old-school rave synths for the modern dancefloor.
We caught up with Andy P to chat about how persistence has played into his Discovery Project win, his love for all things extraterrestrial, and what stood out to him about his experience performing at Electric Forest.
Andy P's "Rave Lord" is available here.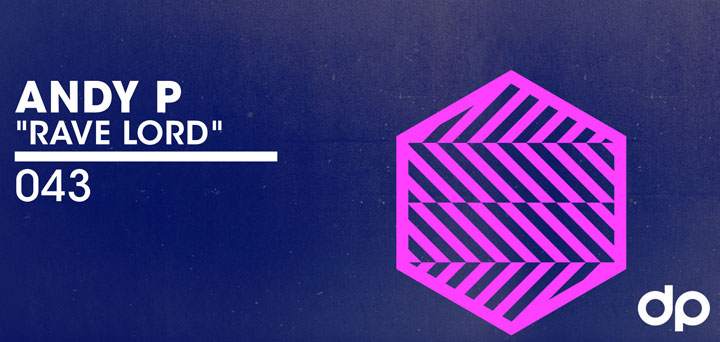 You've entered Discovery Project a few times. How important do you feel persistence is in the music industry?
Persistence is everything. Nobody would be anywhere without failing and trying again.
Can you tell us a little bit about your obsession with UFOs and such?
It's just a very weird fascination of mine from [when I was] a kid. Looking up paranormal, unexplained things really makes your mind wander and is kind of an escape from reality. Most stories, pics, and videos are debunk-able, but it's just fun coming across some that you can't explain. It's also really entertaining when you meet someone that's familiar with UFO lore.
San Francisco has quite the rich history when it comes to dance music. How do you feel that has influenced your sound?
It was a huge influence on what I'm into today. Growing up listening to local DJ mixes from the likes of Ghost Tribe Crew that aired at 4 in the morning—to hearing music described from my older brother and cousin after attending Home Base back in the day—has really made me a sucker for old-school rave sounds.
You have been DJing for well over a decade. How did you initially fall in love with DJ culture?
I vividly remember seeing a commercial when I was a little kid on MTV (back when MTV was cool). It was a short clip of a DJ cutting it up at a DMC battle; I remember the seed being planted at that moment. My interest in music or anything DJ-related just blossomed more over the years. What really sparked my interest in electronic music was the album The Fat of the Land by the Prodigy, the tune "Born Slippy" by Underworld I heard on the soundtrack for the movie Trainspotting, and a special report on 20/20 reporting the phenomenon of raves. After seeing footage of a DJ controlling the crowd in a giant warehouse as a kid, I knew exactly what I wanted to do.
How did your Electric Forest experience strike you, as a both a music fan and a DJ?
I'm actually still in awe over the experience. Seeing the show behind the scenes, and also standing in the crowd listening to some of my fav artists, was really inspiring. The magnitude of the production in the middle of the forest just blew my mind.
Follow Andy P on Facebook | Twitter | SoundCloud
Follow Discovery Project on Facebook | Twitter | SoundCloud
---
Share
---
Tags
---
You might also like