Discovery Project Releases is a regular series featuring exclusive music downloads from our DP alumni.
Jersey club was born from a union of Baltimore club, house, hip-hop, and R&B. While the sound stayed largely regional for many years, the genre witnessed a tremendous boom at the same time that dance music as a whole began to explode. Once the floodgates swung open, the founders of the Brick City sound were placed in an advantageous position to take the sub-thumping, booty-bass sound of New Jersey to a worldwide audience. And at the forefront of that rally was R3LL, a champion of Jersey club through and through.
A member of the legendary Brick Bandits crew—many of who were responsible for creating the sound in the late '90s—R3LL helped usher in a new era of Jersey Club, finding inspiration in trap and future bass. Regardless of where he pulled his influences from, he never lost sight of the sound that is so inextricably linked to his hometown that even the youngest dancers can be found in viral YouTube videos, creating their own signature moves to the city's defining beats.
R3LL has moved from success to success in recent years, securing signings with varsity label Dim Mak. His move to L.A. helped solidify the Jersey club movement across the country, as well as international bookings in Asia and at European festivals. Further cementing his role as a tastemaker, R3LL was one of the Discovery Project inductees for EDC Las Vegas this year. And the set he threw down on the Parliament Art Car was more proof that the sexy, low-slung beats Newark dancers have been screaming about for years have finally grown into a global phenomenon.
As his next step forward, R3LL is dropping a sultry slice of Jersey bounce on us this month. Laced with gorgeously layered synthwork and amped-up vocal chops, "Internal Sunshine" rides the line between seductive and slammin' in a way that is seldom seen.
We caught up with the don of Jersey club to chat about how it feels to be leading the charge for his hometown sound, why Newark is instrumental to the genre, and how he fell in love with dance music.
R3LL's "Internal Sunshine" is available here.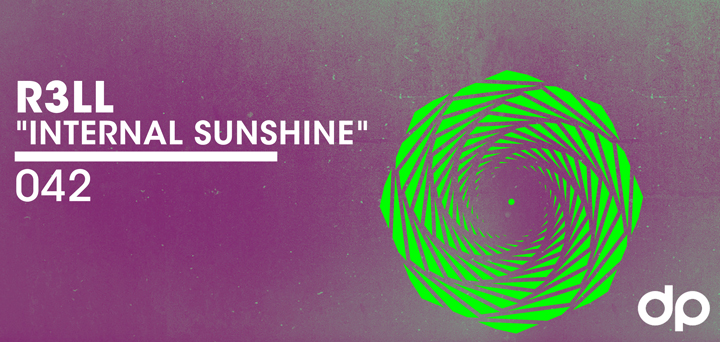 What was your musical upbringing like?
My musical upbringing when I was young was hip-hop, R&B, house, and music my mom played around the house. My earliest memory was begging my mom to watch and play Kriss Kross' "Jump" on a channel called the Box. I would jump around the house from beginning to end. The crazy part was, she had to call up the phone number to request it and pay for it. Let's just say she was calling a lot, haha.
How did you fall in love with dance music?
I would say I fell in love with dance music in the seventh or eighth grade, maybe. I heard some Baltimore club music, and I immediately was hooked to music I could dance to that was on a 3/4 or 4/4 beat. This is how I grew to love and create Jersey club, as well, and find out about Chicago house music and Detroit techno.
My thirst for dance music grew more and more over the years. It led me to artists like Daft Punk, deadmau5, Carl Cox, and Benny Benassi, just to name a few. Year after year, it continued to expand, and the love continued to get stronger. I'm honestly happy to be a part of dance music in some form or fashion with the tunes I create.
Jersey club has definitely made an impact on dance music as of late. How does it feel to be a pioneer of that movement?
It feels amazing. It's always surreal seeing the impact that music has on dance music and people who aren't from New Jersey. The music continues to grow and showcase how it's able to cross over from being just a subculture sound to being on the big stages and have mainstream success with artist like Ciara—as well as what I'm currently doing to expand the sound with my releases and shows.
Jersey club is more than just a genre; it has a strong culture behind it. Can you talk about what that's like back home?
Jersey club is definitely way more than just a genre. Back home, it's the life of the party! The music unites people of all ages, races, and backgrounds. It provides opportunities for dancers, DJs, producers, and fans to share a scene or showcase their talents. All of these elements go hand in hand. I can't say this enough, but the best way to experience Jersey club is in New Jersey, where you can witness the energy of Jersey club in its truest form.
What is it about Newark that defines the sound so distinctly?
The music has always incorporated the choreography or dance moves that are popular at the time within the city. The music is defined by the dancers on the floor and the DJs onstage, conducting and engaging with the audience. It's all about the connection beyond the music.
Follow R3LL on Facebook | Twitter | SoundCloud
Follow Discovery Project on Facebook | Twitter | SoundCloud
---
Share
---
Tags
---
You might also like