Free Download: Discovery Project Releases: DIV/IDE x Aylen "No BF"
Discovery Project Releases is a regular series featuring exclusive music downloads from our Discovery Project alumni.
In November 2015, we kicked off our Discovery Project Releases series with "Make Me Bounce" by DIV/IDE (formerly Baewatch). The Colorado/Jersey duo have managed to keep their cross-country bromance alive while pumping out bottom-heavy, ass-shaking tunes at an alarming rate. Their chunky beats are fast becoming dancefloor staples for a growing list of headlining artists looking to add a little bit of filth to their sets. In the last year alone, DIV/IDE's releases have garnered the support of Tiësto, Wax Motif and Ookay, and have blessed labels like Hysteria and Good Enuff.
They've also done a fair amount of collaboration with another Jersey producer, Aylen, whom you may recognize from his ubiquitous SoundCloud presence and releases on Main Course, Mad Decent and Armada. A dynamic producer and musical chameleon, Aylen has proved over the years that he is comfortable producing in any style, and thus makes a perfect match for DIV/IDE.
Through their combined powers, they've become an unstoppable force, as evidenced in the latest DPR installment. "No BF" turns up the sleaze to 11 with a not-so-subtle vocal and a swinging, sexy drum line, all pushed forward by techy synth stabs and a dirty, minimal bassline. The boys have opted for a less-is-more approach, giving all the elements space to breathe and making this steamy slice of seductive bass appropriate across a wide variety of dancefloors.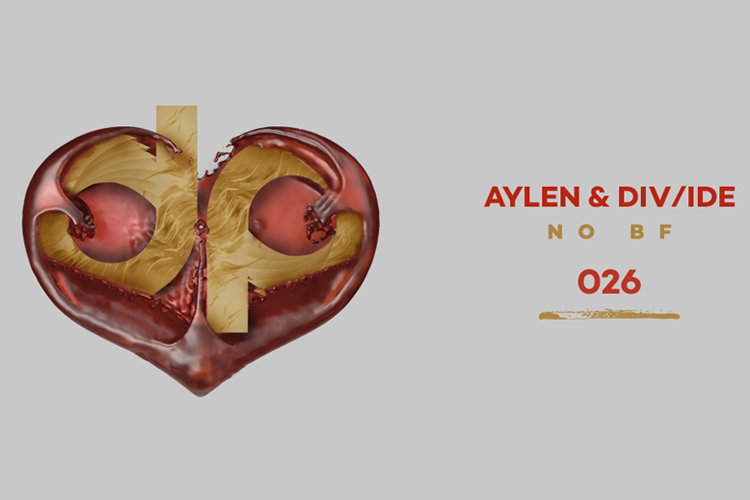 Jayson and Andrew, you guys are both from Jersey. Have you known each other for a long time?
Not really—we have only known each other for about two years now. We met at Miami Music Week in 2015 through Astronomar (shout-out layer boyz). The two of us realized we were both from New Jersey, so we decided to get a studio sesh going.
You guys collab on music a lot. Getting the right studio chemistry can be tough. You must have struck a winning formula between the three of you.
Yeah, actually, we did! We have very similar taste when it comes to dance music and are all on the same page with the direction we want to take during the writing process. This is actually one of three collabs we are releasing this month. Our "Bad & Boujee" remix dropped last week, and we have another collab, "Hot Box," coming out on Main Course on January 27.
You both are part of a new generation of musicians and DJs who are truly acting as independent artists, handling all aspects of your careers while floating from label to label. How is this helpful for the dance music community as a whole, and do you think this trend will continue? 
It's helpful, because working with different labels brings about different opportunities and exposure. Yes, we do, because most artists are not exclusively signed to labels.
Throughout your careers, you've released under a variety of genres. Why do you guys enjoy being musical chameleons?
We enjoy listening to all types of music, so working on different styles just makes sense. It keeps it interesting in the studio, and you always learn something new when working on a new genre.
Follow DIV/IDE on Facebook | Twitter | SoundCloud
Follow Aylen on Facebook | Twitter | SoundCloud
Follow Discovery Project on Facebook | Twitter | Instagram
---
Share
---
Tags
---
You might also like