Free Download: Discovery Project Releases: BIGGS x Night Fight "Star Tetrahedron"
Discovery Project Releases is a regular series featuring exclusive music downloads from our Discovery Project alumni.
It's been barely a year since BIGGS unleashed that fire on us with his winning Discovery Project entry, "Sana." He's now become something of a fixture in the DP family, regularly getting weird with his unique brand of bass-heavy funk and dropping the insanely infectious collab "Cardio Anthem" with his homie First Gift. Today, he makes his triumphant return to the Discovery Project Releases series—this time with hot, new production duo Night Fight in the driver's seat.
Both DJ Wall and CLB, who make up Night Fight, have become quite prolific in the last year or so. CLB's bouncing jersey club tunes have been making the rounds on Main Course and Punks, while swooping up plays from Anna Lunoe, Dillon Francis, Stanton Warriors and Grandtheft. DJ Wall's low-slung party anthems have racked up major plays, most notably on Diplo's Diplo and Friends show.
They are now charting new territory via their three-way creation "Star Tetrahedron." Opening up with beautifully layered, uplifting chords, they've gone one deeper on this slumping tech house number. Yet you can still hear their bass music influences in the heaviness of the kick, the hip-swinging percussion, and the tight vocal sampling. The boys have taken a more restrained approach to this tune, though, and the results are outstandingly fresh and perfectly suited for those late-night warehouse vibes.
We took a moment to chat with the guys about how they all hooked up on this release, and we managed to get more familiar with the Night Fight project itself.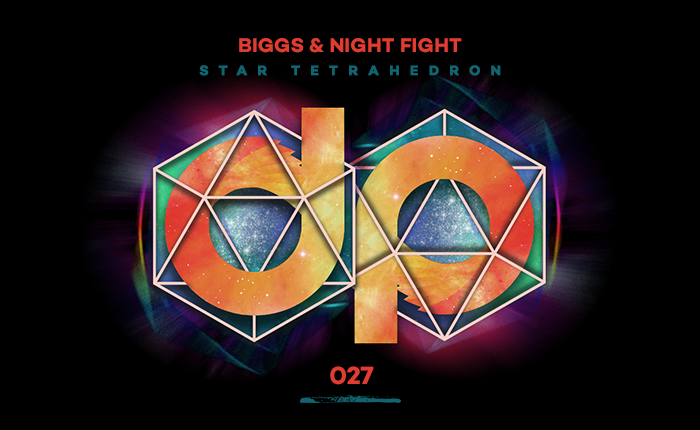 Night Fight is a fairly new collaborative effort. How did you two hook up?
Justin: Max was one of my first fans back in 2014, when I only had like 50 followers. I always kind of kept tabs on him, since he found me so early. After he started producing and released some really cool songs, I knew I wanted to collaborate with him. It was also around this time that I was becoming more distant from Wall music and wanted to start a house project. Max happens to love house and techno just as much as I do, so we decided to start Night Fight.
Max: I've been following Justin for such a long time, and he had been playing out some of my early tunes. Over the summer, he hit me up, asking if I wanted to start a techno project. I always wanted to make techno-influenced stuff, but my CLB project was going in a different direction, so I agreed to start Night Fight as an outlet for that kind of stuff.
We hear there is an album in the works already.
Justin: We're piling up loads of ideas right now. Sometimes, I make a heavy-hitter in a day and think, "This is a good single." Other times, I make a good melody or vocal hook that really hits my emotions, and I set it aside for the album. I met GTA for the first time at the beginning of 2014, and they were already working on the album that just came out in October of last year. That showed me that good albums take time if they're done right, and we want to make a timeless piece of work. So yes, the album is in the works, but there's still a long way to go before completion.
Max: Yeah! As of writing this, we have 37 tracks/ideas as private on our page, actually. We're just trying to create as much content as possible so that when the time comes to drop the album, we can pick the best of the best.
BIGGS, this DP release is a bit of a departure from your usual sound. How does it feel to be in new territory, and who took the lead on this tune to begin with?
Carlos: It's like getting a new stamp in my passport. The homies came to me with a killer idea, and I just had to be a part of it! I wouldn't doubt that after this, I write something along the lines of "Star Tetrahedron."
A collab like this wouldn't have been as easily possible a few years back. What is it like getting to work on music together in three different cities, thousands of miles apart?
Carlos: It's crazy to think what we do, being so far apart, but internet is key— along with FaceTime and massive text threads.
Justin: It's challenging, but in a good way. When you collaborate with someone in the same room, you feed off each other's energy, and that manifests into whatever song ends up coming out. But with long-distance collaboration, we could all feel a different way at the time we're working on the song. This emotion and energy variance gives the music a more dynamic feeling, I think.
Max: It's definitely difficult, but we've made it work. Justin and I were friends before Night Fight even started, so we were already on the same kind of wavelength, which made it easier, communication-wise. I love how the internet has been able to connect people from across the globe to create really cool, original music.
Justin, you decided to take a break from DJ Wall solo releases indefinitely. Can you talk a little bit about that decision?
Justin: I started producing to be like all the big DJs, and play festivals, and live the DJ lifestyle. So, I made music like all the well-known producers did. As I matured and grew out of my ego, however, I realized making what you think other people will like isn't art; it's frivolous work, and the fans will hear that in the songs and won't connect like you want them to. Music is art, and art is self-expression. I felt embarrassed at how I'd been trying to "make it" by losing myself in the rat race of musical trends. [I] just wanted to leave that name behind and start over, making what comes most natural to me with a lack of ego, three years of industry and production experience, and a production partner who has more potential for growth than he even realizes.
Justin, you've been fairly active in the political sphere on your Twitter account recently. How do you guys think dance music can give people hope in these uncertain times?
Carlos: It's just a general means of escape from reality, no matter what genre it may be.
Justin: Dance music has always been and will continue be the most positive, unifying genre of music. With more people going to electronic festivals every year, more people feel the unity and compassion of rave culture, and they can carry that to everyday life, wherever they live. It's also comforting seeing most producers standing up for what they believe in, which in turn gives their fans confidence to stand up for their beliefs, as well.
Max: I've seen so many people feeling discouraged about the world today, including myself, and honestly, the best outlet for that is turning to music. Like Justin said, dance music is so inviting and open that we need the culture to forget about the chaos that's going on right now.
Follow BIGGS on Facebook | Twitter | SoundCloud
Follow Night Fight on Facebook | Twitter | SoundCloud
Follow Discovery Project on Facebook | Twitter | Instagram
---
Share
---
Tags
---
You might also like