Cut From the Catalog: Flashover
Record labels have long been the gatekeepers of the dance music space, as they continuously define and reshape tastes via releases, endless talent scouting, and the curation of brand-hosted parties. In our Cut From the Catalog series, we big-up established and buzzing imprints alike by taking a look at the organization's ops while running through a retrospective mix built solely from their respective catalogs.
It was back around the mid '90s that Ferry Corsten—alongside a handful of fellow Dutchmen like Tiësto and Rank1, who used to gather in a Rotterdam record shop—helped trailblaze trance as we know it today. Several years later, Corsten was turning the genre on its head again with "Punk" and "Rock Your Body Rock," two electro-infused anthems that changed the game and triggered a wave of evolution in the coming years. It was out of this that Flashover Recordings was born a few years later.
Kicking off the imprint in 2005, one of its first releases was Corsten's own single "Fire," which featured his own additional "Flashover Mix." Out of the countless other aliases he's used over the years—including Moonman, System F, Gouryella, and beyond—this is the one that Corsten has traditionally selected as the face of his edgier club remixes. It turns out that a certain mentality exists there.
"I think you hit the nail on the head," Corsten told us when we grabbed him for a chat about his enduring label, which is fast approaching its 15th anniversary, as well as nearly 200 releases.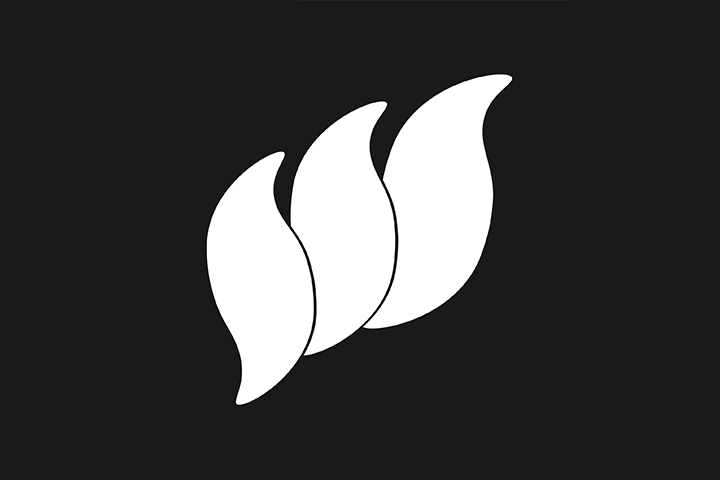 "Flashover aims to have 'edgy' trance music. I guess you could say: melodic music with an edge. We don't look too closely at, for instance, the BPM range of a track and stick closely to that. Obviously, we would like to think that our music stands out and ignites the spark that appeals to a wider audience.
"I think creativity is very important in this world. Everyone involved in the label knows that we are lucky to be working in an industry doing what we love doing, and I believe it shows with the amount of passion and work we put into our craft. We all work very hard to put quality music out there. In order to do this, we have to make sure that the music we release, and the artists we work with, embody our work ethic and passion."
The label was fired up during the time of L.E.F.—Corsten's second artist album, which featured a range of crunchy, electro-infused crossover sounds and helped certify him (and his newly launched label) once again at the forefront of a new wave of trance in the coming years.
"I'd produced many different types of genres, which I'd released on various different labels, in the early years of my career. After these early big successes, I needed a platform where I could explore the outskirts of the trance genre without any creative limitations, which is the reason why I needed a label."
There's been a steady stream of activity from the label in the past few years, stretching well beyond the standard club cuts and into the broader conceptual projects that have often involved albums and accompanying tours. In 2015, Corsten announced the return of his Gouryella project, the iconic early alias from when he teamed with Tiësto in the late '90s (early in the label's lifespan, Flashover Recordings had purchased the masters of Corsten's early successes for projects such as these).
"Music comes first with us. We listen to all demos without even looking at who it is. That's how we found Arty, Audien, and even Oliver Heldens."
Last year, Corsten also released his fifth studio album, Blueprint, an ambitious "sci-fi concept project" that tapped into his love of screenwriting and film scores. It saw him drafting in House of Cards screenwriter David Harrington Miller to work together on a narrative to accompany and guide the album's conceptual direction, to write its script, as well as to provide the accompanying narration.
Nearly every year, it seems there's a new ambitious conceptual project from Corsten and the Flashover family, and this year isn't any different, as he's putting all his energy into his special collaborative UNITY concept. When we spoke with Corsten, he appeared to be in top form.
"Traveling the world, producing music, constantly meeting new people and dedicated fans—I feel blessed that I have amazing fans who have stuck with me all these years and brought me to where I am today.
"I have just released my next UNITY single, 'Rosetta,' a project where I work with a number of artists within my genre of trance and come with various collaborations, unifying our sound, regardless of BPMs. This project is something that I love working on; producing with new and established artist creates a lot of diverse collaborations. After Paul Oakenfold, DIM3NSION and Jordan Suckley, you will see a lot more coming for the remainder of the year. I'll also be releasing a Ferry Corsten single."
In terms of the key artists who have released on Flashover over the years, Corsten emphasizes that tracks from both established artists and unknown bedroom producers equally have a place on the label.
"The reason is that music comes first with us. We listen to all demos without even looking at who it is. That's how we found Arty, Audien and even Oliver Heldens—artists who all released early work on either Flashover or one of its sublabels. And while my own music definitely maintains the label's profile, a lot of talented producers, like DIM3NSION and Saad Ayub, regularly have successful releases on the label."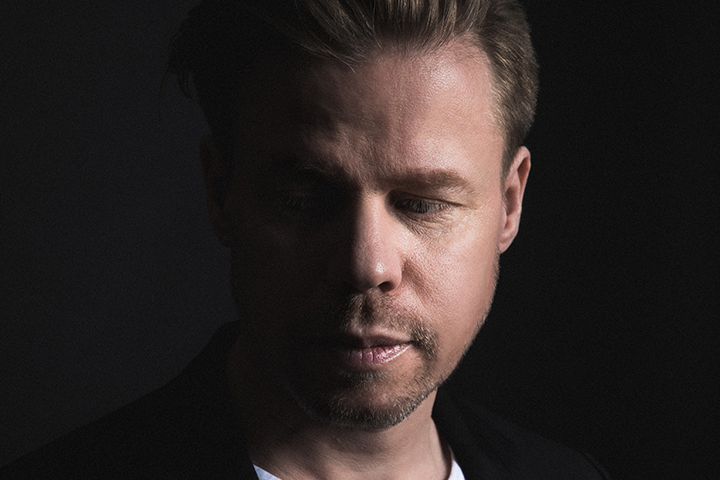 Digging through the Flashover back-catalog of hundreds of releases, alongside countless memorable Corsten productions, you'll find just as many sleeper classics that proved staples in DJ sets over the years: Breakfast's "The Sunshine," Tritonal's "Let Solitude," plus Arty's triumphant early anthem "Hope."
Looking forward, Corsten says the Flashover stable is undergoing somewhat of a refresh this year, leading eventually to four different labels under the one Flashover umbrella: the main imprint, plus the additional Flashover Trance, Boom Tsjak, and Stillpoint sublabels.
"On the main label, Flashover, we are pushing the boundaries of the spectrum—tracks that stand out in any DJ set because they are different and fresh," Corsten explained. "Often, record labels decide to have separate sublabels for this, though we feel creativity and good production should be rewarded on our main label."
"We also love good, solid uplifting trance, so those tracks we release on Flashover Trance. But again, we are not bound by any particular BPM or type of sound. On the house side of things, we have Boom Tsjak; we have a lot of love for that sound, too, because of the team's rich history in the dance industry.
"Recently, we also started a new label, Stillpoint, where we explore more classical, piano, soundtracks, and ambient works. I've received interest in the past from movie and TV producers to compose soundtracks; this always piqued my interest. It was soundtracks that inspired a lot of melodic releases in the past.
"I've just composed my first soundtrack, for a film called Don't Go, which arrives in September 2018. For this project, we wanted an outlet for streaming services that would allow us to present that type of music. It is still early days, though it has already proved a lot of fun to work on."
While Corsten might be the frontman for Flashover Recordings, as always with labels of this nature, there's a dedicated team working behind the scenes. Corsten emphasizes A&R as the key.
"You can put a lot of music out, but if they just aren't good enough, there simply won't be any traction. I started running the label with Joeri Lodders, and together, we take care of the creative, A&R, legal, and business issues. Further still, we have managers working on artwork, DJ promotion, and social media. We also work together with Blackhole Recordings for distribution; they bring a ton of knowledge, and we have had a successful relationship over the years. Together, we're a strong force to be reckoned with."
Corsten's positivity shines through at all times. With a label that launched shortly before the digital era began and decimated old business models (and income streams), you might expect him to carry a touch of bitterness about what's been lost. To the contrary: Corsten emphasizes the potential of the future.
"The transition toward digital as a solid income source took longer than expected. However, production costs also dropped during that period, as social media reach means marketing spend is lower… Income is growing, and this will continue, as it's now so accessible to the consumer."
For the Flashover family in particular, "At the moment, we've just finished finalizing a new, fresh look for all of the imprints, and we feel ready for anything. The future looks bright—it's already here!"
DIM3NSION's 'Cut From the Catalog' Mix Track List:

Alpha9 "Lily"
Ferry Corsten & DIM3NSION "Safe With Me"
Ferry Corsten "Homeward"
Ferry Corsten "A World Beyond" (Funkagenda Remix)
Audien "Rise & Shine"
Ferry Corsten "Punk"
Thomas Ulstrup "Resurrection"
Ferry Corsten "Festival Crash"
Solis & Sean Truby "Blush"
Saad Ayub "Remember"
Ferry Corsten "Reborn"
Ferry Corsten "Blueprint"
Ferry Corsten "Drum's a Weapon" (Stoneface & Terminal)
Alpha9 "Come Home"
DIM3NSION "Mangata"
Remarq & Swen Van Der Endt "Sound of Goodbye"
Yuri Kane "Right Back"
Breakfast "The Horizon"
Tritonal ft. Cristina Soto "Piercing Quiet"
Driftmoon "Invictus"
DIM3NSION "Origami"
DIM3NSION "Dopamina"
Ferry Corsten pres. Gouryella "Venera (Vee's Theme)"
Remarq & Swen Van Der Endt "Aeonian"
Pete Severano & Steve Brian "Merle"
Stoneface & Terminal "Keep Going"
CODE432 "Pathfinder"
Airbase "Oil"
Ferry Corsten "Fire"
Follow Ferry Corsten on Facebook | Twitter | SoundCloud
Follow DIM3NSION on Facebook | Twitter | SoundCloud
Follow Flashover Recordings on Facebook | Twitter | SoundCloud
---
Share
---
Tags
---
You might also like