Celebrating 20 Incredible Years of Cosmic Gate
They've come a long way since "Fire Wire." The German duo of Claus Terhoeven and Stefan Bossems—together known as Cosmic Gate—have been an integral part of the trance scene ever since the release of the aforementioned anthem, along with "Exploration of Space," which announced their arrival with fitting bombast around the turn of the millennium.
The intervening years have proved extraordinarily prolific in a fashion we've seen from few others in the trance scene. In the studio, it's a musical partnership that seemingly never loses steam. There've been dozens of singles, along with an incredible 50+ remixes for artists like Armin van Buuren and Paul van Dyk and countless more beyond. There've also been a slew of artist albums during that time, with efforts like Sign of the Times (2009), Wake Your Mind (2011), and Start to Feel (2014)—each one being an integral part of the Cosmic Gate history.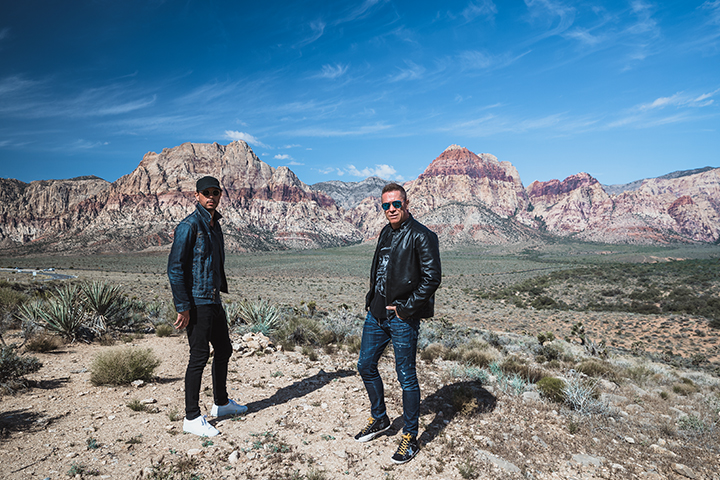 This year, they are celebrating their 20-year milestone, and they're already underway with what they have tagged as their 20 Years – Forward Ever, Backward Never tour, which will be accompanied by an album of the same name arriving in the spring. When we spoke with Cosmic Gate (who answered their questions together as a duo for this interview), we began by extending some deserved congratulations and asking what they've got in store this year.
"We sure have a lot planned out, and the 20-year tour is in full effect. Basically, all stops so far were just fantastic; it's so good to see how mixed the crowds were in terms of age. From day one, old fans were meeting new fans and going off together for both our new and classic tunes. It's just amazing."
The first peek given to fans of what appears to be an extended 20-year birthday party was a remix last year from Ilan Bluestone, who reworked Cosmic Gate's 2011 hit "Be Your Sound." They confirm more such remixed classics are on the way, with Ilan's serving as the first taste of what we can expect. However, their decision to name their tour and album Forward Ever, Backward Never was a deliberate one.
"It basically reflects the attitude we have with Cosmic Gate. When it comes to our music, standing still and not pushing your sound forward, this actually represents the first step backward for us. We like to always add new things to our productions, to push musical boundaries. We would actually be bored not trying new things when we're hitting the studio or playing a DJ set. That's also how it is when we're looking back on our history. While we'll reminisce on our older catalog, most of these tracks are updated with new mixes from either other producers or ourselves. We think it's a great mixture of keeping things modern, even while we're reflecting on how far we've come during these 20 years."
Fans can expect this same mentality to define the upcoming album, which will comprise new Cosmic Gate productions, collabs with an assortment of colleagues in the trance scene, and a handful of reworks of iconic tracks that have proved particularly inspiring to the duo.
"It's going to be a journey through our 20-year history—old tunes in a modern dress, along with brand-new productions of ours, in the more progressive style that we stand for in 2019. Some interesting collaborations on top, but let's not spoil things too much here. In both our DJ sets and the album, we really try to build a bridge over these 20 years and also think about what the future holds for us."
For some artists, being responsible for iconic records of the magnitude of "Fire Wire" so early in their career can equate to certain expectations from fans and what can often feel like creative limitations. Has this ever been the case? Cosmic Gate are resolute in their answer.
"In both our DJ sets and also the album, we really try to build a bridge over these 20 years and also think about what the future holds for us."
"Having records like 'Exploration of Space' or 'Fire Wire' will never limit us; they are an important part of our history. So many of our fans still tell us it's tracks like these that introduced them to trance, which is simply the biggest compliment you can get as a producer—particularly with the extended sets, which we're playing on our 20-year tour. We play quite a lot of the classic tunes in our sets, too—even the original versions, which is simply a lot of fun for us and gives the tour its special touch."
When it comes to the handful of iconic trance classics (from other artists) that will be given the golden Cosmic Gate touch on the upcoming album, we've been offered a preview already this year with "Need to Feel Loved," their rework of the 2004 Reflekt anthem that will be recognizable to any trance fan worth their salt. Cosmic Gate describe the original as the perfect club track.
"Those vocals, those strings—pure feels. It's possibly one of our top-10 favorites of all time. We basically wanted a track for our tour that fits our sets 100 percent. It's a great example for us of how to combine modern beats and basslines with classic songwriting and arrangements."
Two decades is certainly a long time when it comes to trance, and Cosmic Gate are among a small clique of artists who have been there for nearly the entire duration of the genre, having formed during trance's "golden year" of 1999, when it blew up all over the world for the first time. It's a sound that's been in a constant state of evolution ever since. And what would they point to as the main sonic changes and developments?
"Trance in 2019 is such a complex, multilayered musical genre. At the moment, it maybe goes from the deep progressive style to what we could call the 'Anjunabeats sound' and then toward the 140-BPM classic trance, up until psytrance at 150-BPM plus. Somewhere in the middle are the darker styles—and tech trance, too—not wanting to forget how many different subgenres there are. This, we feel, is great for a lively and developing scene, in which we hope to do our part and to be influential for others and stay relevant by doing what we've always done, which is to simply write music that we personally care about."
Looking ahead to their upcoming Hollywood Palladium show, they confirm it'll be an extended set, plus a few other exciting surprises that won't be seen anywhere else in the world.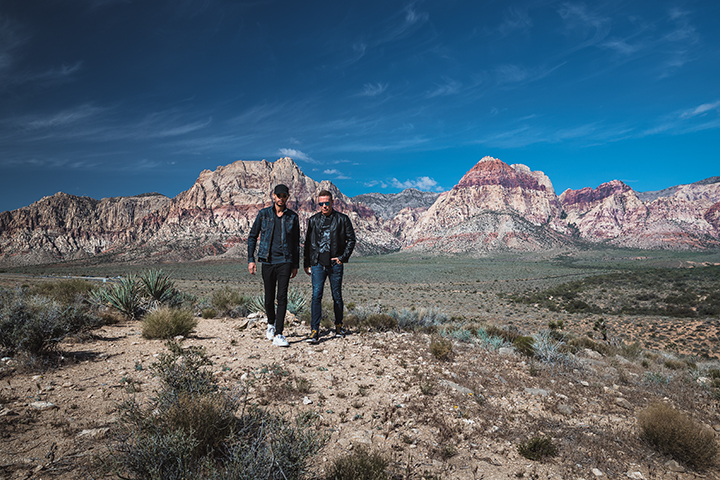 "We'll play our latest tunes and remixes and as the night progresses, we'll push up the BPM and go back toward the older singles—maybe even our very first single, 'The Drums.' We'll see! What'll make the L.A. show most unique on top of this is, we'll be bringing all three of our dearest vocalists. Emma Hewitt, Jes, and Eric Lumiere will perform live onstage with us this one evening—something that has, and possibly will, never happen again. We are very excited about it ourselves, so please do not miss it, L.A.!"
Beyond their prolific output and ability to evolve their core trance sound, the other defining element of Cosmic Gate is their unabashed sense of fun. There's definitely a light touch to their attitude that's been there since their early days. Twenty years later, this fun lives on.
"Life is definitely serious enough already. We feel music should make people laugh, dance, and sing along… to touch people and create emotions. That's what we try to do, in our productions and also with our shows, to have a good time and party together with our fans."
Cosmic Gate are playing at 20 Years: Forward Ever Backward Never (presented by Dreamstate) on Friday, April 5, at the Hollywood Palladium. Tickets are on sale now.
Follow Cosmic Gate on Facebook | Twitter | SoundCloud
Follow Dreamstate on Facebook | Twitter | Instagram
---
Share
---
Tags
---
You might also like