Old-School Artists, New-School Names—Our Top 5 Transformations
Upcoming Event
Anonymity is a producer's secret weapon. While it's practically a requirement for rock stars and high-profile rappers to mug for the cameras every chance they get, many dance music artists are happy to work from the shadows, abandoning public recognition for artistic flexibility. Let's face it: We expect something very specific from Beyoncé, so when she pulls a Sascha Fierce on us, we're left scratching our heads. Meanwhile, dance producers have long enjoyed the turn-on-a-dime freedom of countless side projects, team-ups and alter egos, all of them fostering a culture of musical exploration. Make moody dubstep one day, hands-in-the-air house the next.
As genres jockey for position on the musical landscape, it stands to reason that some savvy dance artists have changed their brand, their style and their name to suit the current environment. Aging ravers may complain that the music "isn't what it used to be," but surprise—the underground heroes that beat your brain senseless at that party in 1999 are the exact same guys headlining giant festivals in 2014. A lot has changed, sure, but the threads that connect the old and new schools are thicker than they seem at first. As we approach 2015, a longer look at some of EDM's top talent reveals roots that dig deep into dance music history.
Joey Youngman is now Wolfgang Gartner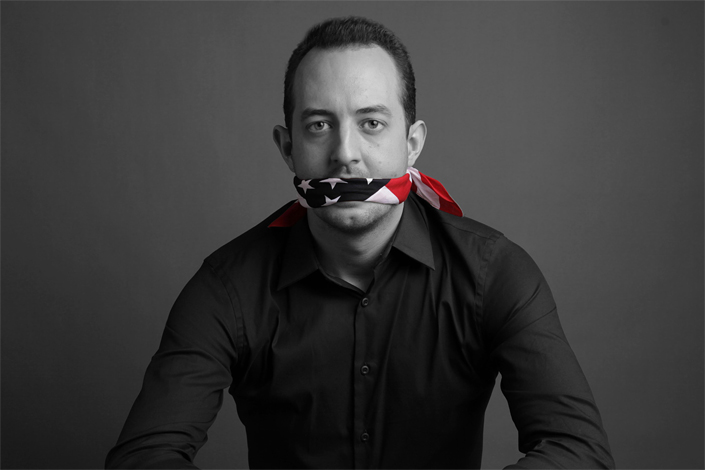 Wolfgang Gartner is one of EDM's heavy hitters—a headlining DJ/producer known the world over for his intricately detailed electro house freakouts—and remains one of the genre's biggest draws. In case you've been in a coma since the year 2000 (welcome back), he's had a number of top singles on Beatport and is partially responsible for defining the direction of big-room house in the past decade. But before he took on the Germanic moniker and started building towering buzz-saw basslines, Gartner went by his given name, Joey Youngman, and was making smooth deep-house cuts for labels like OM and Doubledown. After a youth lost to drugs, Youngman got sober and started producing tracks, gaining traction in the West Coast house scene—but it wasn't until he changed his name and style that he gained global notoriety. The switch has been good to Gartner so far, but now that deep house is becoming the style du jour, could we see him return to the Joey Youngman name?
Joey Youngman:
Wolfgang Gartner:
Spor is now Feed Me
As Spor, UK native Jon Gooch has been writing drum & bass tunes that alternate between crystalline beauty and muscular brutishness since 2004. He's worked alongside some of the genre's greats, releasing records on Teebee's Subtitles Recordings and creating Lifted Music with Chris Renegade in 2006. But it wasn't until 2008 that Gooch would launch his most successful project—an electro/dubstep monster called Feed Me. With the first few releases on the mau5trap label, Feed Me gained global traction by collecting the heavier elements of Spor, chopping them to bits, and sprinkling them over party-igniting tracks that had an eye toward mass appeal. Now, Feed Me is a dance music juggernaut, a huge draw for festivals and giant clubs the world over. But be sure to keep your eye on the man behind the monster, as a return to the Spor project could be in the works.
Spor:
Feed Me:
Ewun is now Kill the Noise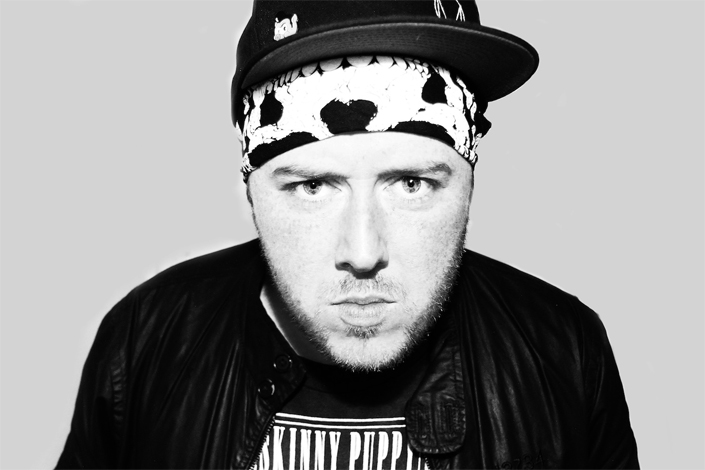 Jake Stanczak is fantastically good at making basslines. Now, these aren't grooving, bouncy low ends; they're grinding, sweating, clutch-your-chest-and-hope-you-get-out-alive monsters that threaten to swallow lesser tracks whole. As Ewun, Stanczak was churning out drum & bass bangers that nodded to both rap and industrial metal, prizing an aggressive attitude and skull-cracking drums above all else. That aggression has translated well to his other projects, including the stadium-packing electro project Kill the Noise. Even after notable drum & bass releases, the Ewun brand hasn't been used in almost three years, making Kill the Noise Jake's main (and most lucrative) gig. Where Ewun stayed firmly rooted in one genre, Kill the Noise is far more adventurous, lending the name to moombahton, electro house and dubstep tracks. As long as his basslines keep rearranging faces, Stanczak will likely have a loyal following no matter what he chooses to call himself.
Ewun:
Kill the Noise:
Pendulum is now Knife Party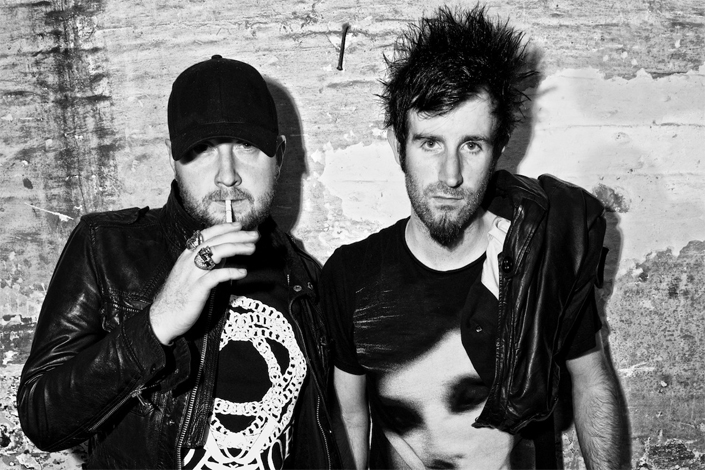 When talking about drum & bass, it's really hard to get bigger than Pendulum. A mainstream crossover act during a time when a D&B crossover seemed far-fetched, Pendulum has had an ear toward pop music since 2002. After selling out stadiums and being featured in commercials, television shows and video games, the Australian/British group went on hiatus in 2011. Just as fans were reeling from Pendulum's pause, two of the core members (Rob Swire and Gareth McGrillen) dropped 100% No Modern Talking for Warner Bros. under the Knife Party name. Since then, Knife Party have become EDM posterdudes with a whole generation of new fans that knew zero about Rob and Gareth's former outfit. Luckily, they've handled their new persona with a heavy dose of humor, happy to drop some of the self-seriousness that saddled drum & bass. They're electro-club pranksters who are also experts in the studio, leading to a trunkful of tracks that embody zeitgeist and craftsmanship.
Pendulum:
Knife Party:
Evol Intent is now Treasure Fingers, Computer Club & Bro Safari
In one of the most extreme examples of much-loved producers drastically changing direction, every member of Evol Intent has gone on to a very successful career in a genre other than drum & bass. Evol Intent have been some of the foremost creators of hardstep drum & bass since the early 2000s, a trio of exceptionally talented studio wizards responsible for dark, hyperactive cuts that were immediately embraced by drum & bass fans. Fast-forward to 2014, and each of the three members of E.I. have individual projects that vary wildly in style and attitude. Knick is now Bro Safari, responsible for severely blunted trap anthems, while Gigantor currently makes glitched-out electro house as Computer Club. Still, the most surprising about-face came from the Enemy (Ashley Jones), who now makes deep house with shades of disco as Treasure Fingers. It's a far cry from E.I.'s stormy bass workouts. Each of them are quite active at festivals and beyond, handily proving that there's life after rave—so long as you have an eye toward the future.
Evol Intent:
Computer Club:
Bro Safari:
Treasure Fingers:
---
Share
---
Tags
---
You might also like