Nicole Moudaber's Stare-Down with the Supernatural

The Insomniac Five gets weird and random with your favorite DJs and producers, picking their brains with oddball interviews and preserving it all in the cyber amber. Learn about their biggest fears, favorite foods, strangest experiences and more.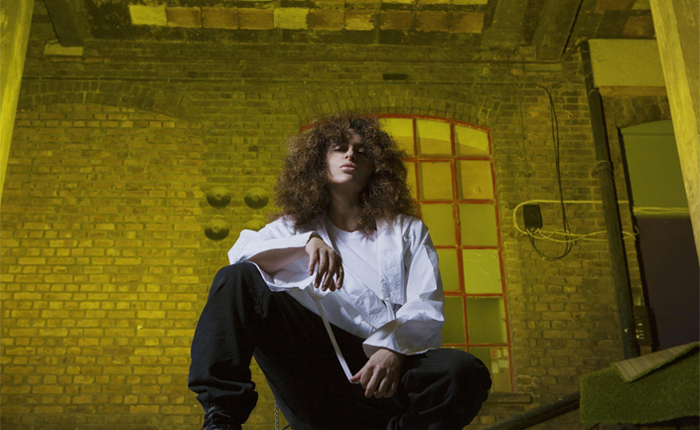 There can be only one queen of the underground, and she goes by the name Nicole Moudaber. Her wildly exotic head of hair is as easily discernible as her selection of top-notch techno. Moudaber's look is fierce, but it's her sound that will subdue you. Just listen to her "Rooted" release on Drumcode for context. However, even someone like Nicole can get spooked from an encounter with an otherworldly couple. Keep reading to get the scoop on her supernatural experience.
The girl had two snakes with red eyes coming out of her head.
Describe your perfect date.
Clever and witty.
Have you driven anyone insane?
I think so. Who hasn't? Obviously it was never intentional!
What song lyric or movie line best describes your philosophy on life?
"I'll have what she's having."
Have you ever had a brush with the paranormal or supernatural?
I actually did once, in Ibiza. This might sound weird to you, but I can assure you it was in broad daylight. No drugs and no alcohol, if anyone assumes anything as such. It was on one of my first trips to Ibiza in 2000, when I bought a house there. I decided to go around the island in the car with a friend to discover the beautiful surroundings. We stopped for lunch at a restaurant, which was a local Ibicenco bar. I sat there with my friend, and there was a couple sitting next to us who were staring at me persistently. My friend forgot something in the car, so she popped out for 10 minutes, and that's when it all happened. Their stare froze me completely, and I couldn't take my eyes off of them, and they didn't break eye contact, either. Then they transformed into weird creatures; the guy suddenly had bright white hair, and the girl had two snakes with red eyes coming out of her head. I swear I will never forget this experience! I wanted to get out of my chair, but I couldn't. My mind was telling me run, but I was frozen completely
The minute my friend came back to the table, the spell broke (if you can call it that). I immediately told her I wanted to leave, and we did. After that, I spoke with my friends and locals who lived in Ibiza for many years, and they told me the church next to the bar we were at had a massive cemetery beneath it. They say there are many souls lurking around, and others have experienced similar vibes there as well. I find this fascinating—especially the fact that I felt it and my friend didn't. It seems there are people who can tap into this energy more than others. If this occurs again, all I would have to do is control my mind and be stronger. I would look back with force, not weakness, and they will back down. So go figure!
First album purchased with your own money?
I went crazy and bought the complete Strictly Rhythm collection and the Mastercuts series on vinyl.
Follow Nicole Moudaber on Facebook | Twitter
---
Share
---
Tags
---
You might also like