Classic Album Rewind: Nicole Moudaber Remembers 'Northern Exposure'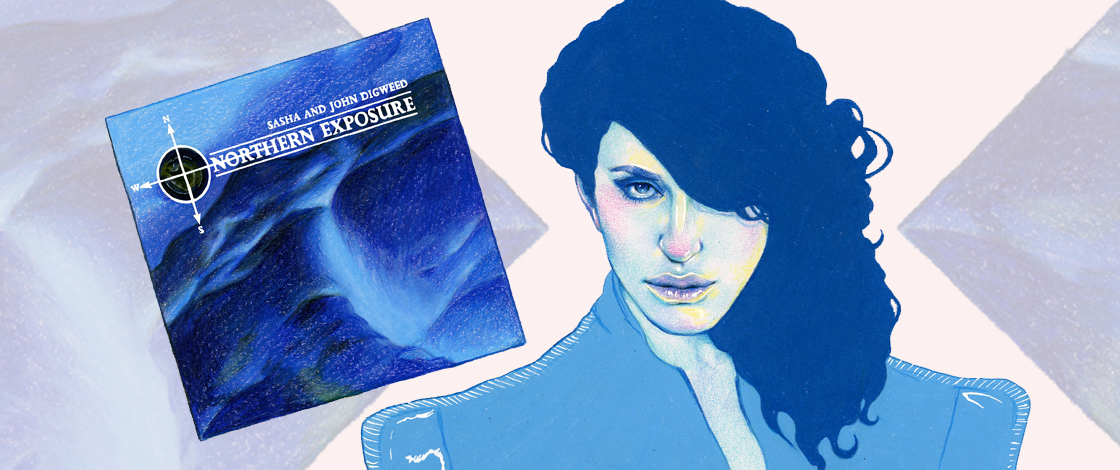 In the ongoing Classic Album Rewind series, some of our favorite producers discuss a classic dance album that influenced their lives and career.
For me, Northern Exposure, when it came out, was quite revolutionary. The music was totally different than what was happening then. I was living in London in 1996, and at that time, hard house and trance were the main sounds in the UK.
When Sasha and Digweed came out with this concept of playing together, they kind of introduced the deep trance—or progressive, as we used to call it. It was a little bit of US house and that tribal sound mixed with trance stuff, but much slower than anything out there. That was very different. I used to call it "epic." It's spiritual—transcendental, even—that kind of vibe. It really affected everyone at the time.
I think I've played this album probably 500 times since it was released. I still have it. At the time it came out, I was clubbing a lot. I was dancing every weekend, if not every day. I wasn't working; I was just partying. We used to come back from parties and put it on for the after-hours at home. It's a timeless album, and still relevant today.
The Northern disc was the one for me, definitely. I remember when Sasha and Digweed went to New York and had their monthly nights together at Twilo. That was the night that launched them in the States. The memories of those days kind of become just a feeling after such a long time, but it's a feeling of euphoria, really. Getting lost on the floor. This is the perfect music to let go to if you want to get lost for a few hours, forget your day-to-day, and tap into yourself. This album is some sort of meditation, for sure.
"Breeder" was pretty hot at the time. The Humate & Rabbit in the Moon track "East" was massive back then. The Disc Two track "Heliopolis" is also really good. It's all just waves of emotion.
Both Sasha and Digweed are the masters of building sets. When they play 10 or 12 hours together, they'd spend four hours of the set just building and warming up. They knew how to do this, and they did it so well. I learned from both of them how to build my sets. The influence still applies today. Going from one section to another, one style to another, is an art. Not everybody can do this. To understand the music properly, and how to construct it and build it in a 10-hour set, is basically what I learned from them.
This music is kind of coming back in a more modern way, obviously, because technology has changed. People like DJ Tennis, Tale of Us, Mind Against and Fur Coat are really championing this sound again. Even John Digweed and Sasha are playing the same kind of vibe—obviously, more minimal. It's stripped down, but it's still the same—melodic techno, we call it now. I've been playing a lot of this sound for the past year and a half, although it depends on what time it is and where I am. It's sunset and sunrise music.
A funny thing happened last week, actually: Digweed emailed me one of his tracks that he hasn't put out yet, then Sasha did as well. Both of them hit me up with music. Who would have thought that these two would someday be sending me their music? It's amazing, like a full circle.
—Nicole Moudaber
As told to Katie Bain. Illustration by Natalie Foss. 
Can't get enough of the Moudaber Zone? Listen to a one-hour segment below of her live set from Nocturnal Wonderland 2016, recorded for In The MOOD Radio.
---
Share
---
Tags
---
You might also like