'Wide Awake Stories' #009: "EDC Las Vegas Special" ft. Nicole Moudaber, Team Bassrush, Monstercat, and More
Welcome to a special EDC Las Vegas episode of Wide Awake Stories! Kicking off this month's show is a sit-down with Tony and Forrest of Team Bassrush, the squad responsible for delivering the audiovisual mayhem that is bassPOD. With 2017 being the last year featuring the fire-breaking dirty robot stage design, the guys discuss what's next for bassPOD and how the brand has grown over the years.
Next up, we check in with world-famous DJ Dave Ralph—who just happens to be Insomniac's own Head of Talent—about what goes into curating dance music's biggest lineup of the year. Spoiler: It's more complicated than you think. In a very revealing interview, the Queen of Techno herself, Nicole Moudaber, previews her Moodzone takeover of neonGARDEN, as well as the way her fans and their feedback have impacted her personal life.
One of more than 150 Headliner couples getting married at EDC this year, Ryan and Lindsey of San Jose drop by Insomniac HQ to tell the story of how they met and run down their massive wedding party guest list, which includes their parents. To close out our EDCLV special, Grant from the Monstercat crew blesses us with a 10-minute mini-mix previewing the label's Kalliope Art Car takeover. We'll see you Under the Electric Sky!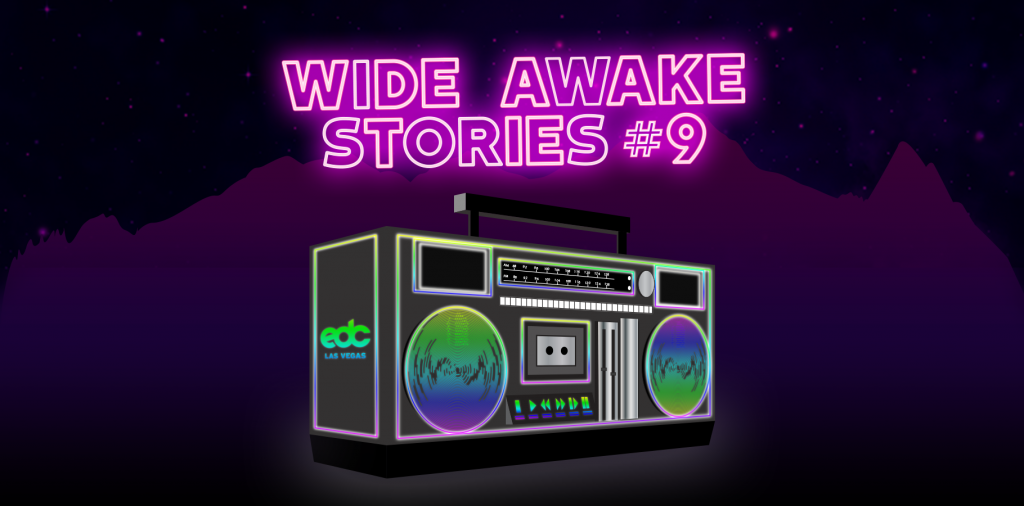 Got a story you want to share? Hit us up at @Insomniacdotcom on Facebook and Twitter using #WideAwakeStories, or email us at editorial@insomniac.com. You can even leave a message on our Wide Awake Hotline: (310) 818-9406. We want to hear from you!
Follow Insomniac.com on Facebook | Twitter
---
Share
---
Tags
---
You might also like