We capture a mental fingerprint of some of our musical and cultural heroes and preserve it in cyber-amber for the wonderment of future generations. This is the Insomniac Questionnaire—meet Borgore.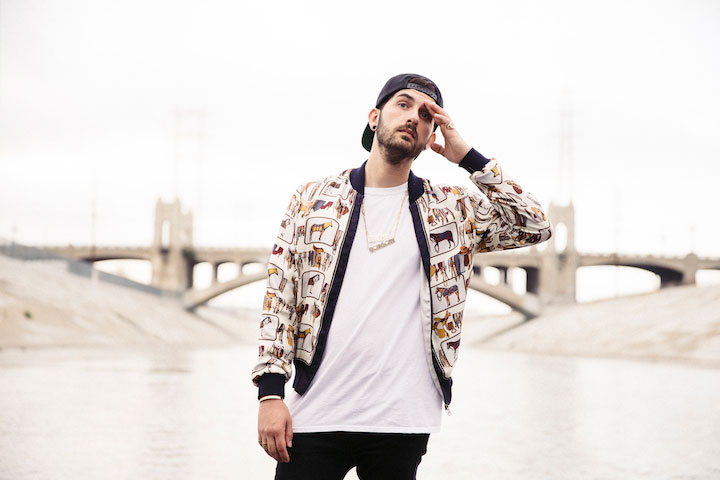 What was your favorite toy as a child, and when/why did you stop playing with it?
When my parents bought the family a computer, it was game over. I never stopped playing it.
What is the best advice you've ever received? Did you take it?
Someone told me to always listen to my parents. And I still do, to this day.
What part of your day do you look forward to most?
Honestly, I prefer the night. That's when I thrive.
What's the best time you've ever had without spending money?
I have to say, EDC Mexico a few years ago is definitely up there.
What is your most treasured possession?
My entire studio that I built in my home—I put so much hard work, care, and love into making it absolutely perfect.
What is your favorite word?
"Hell, yeah." I know it's not a word but a phrase.
Do you owe an apology to anyone?
Soooooo many people, I can't even give you a number. But I'd like to take this opportunity to say sorry to all of them.
When is the last time you were really scared?
A couple weeks ago, my family came to L.A. for a skiing vacation to Mammoth. On our drive to the mountain, our car almost flew off a cliff because of the ice. Absolutely terrifying—we thought we all were going to die.
What is the last thing you googled?
I asked Google what movie sequels are better than the originals. I think the top result I got was Dark Knight.
What's the last sound you would want to hear before you die?
God just telling me everything is going to be all right.
Do you have any recurring dreams or nightmares?
My most frequent nightmare is of me playing a show in front of a big crowd, and I'm looking down on the decks, and I can't find the next song to play.
How do you measure success?
Forbes list.
If you could have one magical/superpower, what would you want?
We were actually talking about this today with my friends, and I chose to have the Force from Star Wars.
Have you ever had a brush with the paranormal or supernatural?
One time, I was on tour in Wales, and I stayed in a castle all by myself. In the middle of the night, all the doors and windows started opening and closing, and I could hear people walking and laughing outside my door. Never again…
What do you remember about your first kiss?
I won't give you her name, but I remember that we hit our teeth a lot.
What four words best describe you?
Describing yourself is for a dating site. What is this, eHarmony?
What's the last impulsive thing you did?
I threw this year's BRG Mansion party at Bella Thorne's house.
Do you have a pet?
I wish, but I'm always on the road, so I could never properly take care of one.
What is your strongest or best personality trait?
Neither—I'm antisocial.
Do you believe in any conspiracy theories or urban legends?
All of them, really.
Borgore is playing at EDC Mexico 2018, which takes place Saturday, February 24, and Sunday, February 25, at Autódromo Hermanos Rodríguez in Mexico City. Tickets are on sale now. For more information, visit the official website.
Follow Borgore on Facebook | Twitter | SoundCloud
---
Share
---
Tags
---
You might also like