Up All Night With Nicole Moudaber
"I'm exhausted beyond imagination—so much work, so much traveling and not enough sleep," Nicole Moudaber says over the phone from her London home. "I've been in the studio all day, and now it's already quite late. I'm ready to collapse."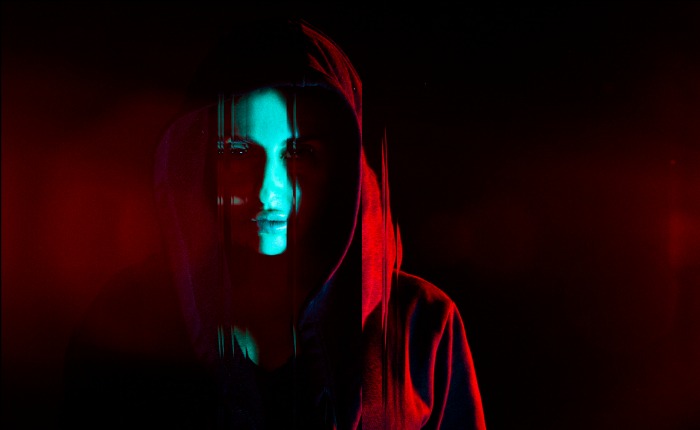 Her fatigue is understandable: Moudaber's life has been a whirlwind of activity over the past few years, a period that has seen her rise to the top tier of the techno world. And really, her whole life has been a whirlwind, moving between Nigeria (where she was born), London, Lebanon and back again, making a name for herself as a top promoter along the way.
But it's the past half-decade that's sealed the deal for Moudaber. She's been a constant DJing presence—traveling to super-clubs and festivals to spread her machine-tooled gospel, releasing Believe, one of 2013's best-selling techno albums, and launching the highly respected MOOD Records. She also helms the hugely popular In the Mood radio show. She's unleashed an onslaught of EPs and remixes on MOOD, Drumcode, Intec and other top labels, and she just released the deep, dark "The Whippin' I'm Dishin'," a track that's been burning up late-night dancefloors around the world. But Moudaber isn't taking time out to rest. Instead, she's just launched her MoodRAW warehouse tour, a coast-to-coast, back-to-basics jaunt that aims to bring full-throttle techno back to its primal roots.
We spoke with Moudaber about her career.
I've always wanted to know: Is that story about a night at iconic New York club Tunnel causing your conversion to electronic music actually true?
Yeah, that is true! I was listening to Danny Tenaglia that night.
He makes for a good dance-music evangelist.
Oh, he changed my life. And at that moment, I think I discovered the artist within me.
And after that, you took your newfound knowledge back to Lebanon and created a scene there?
I did create a scene there, back in '99. It was after the war. I booked every single DJ that I could, and it was incredible. We got so many people to come over there, but I already had a label going in London, and I thought I would go back there to focus on that. At that point, I began a monthly night at a club called Turnmills, and I ended up being there for 5.5 years, booking some great DJs.
Promoting a party for 5.5 years at one club is quite an accomplishment.
You think? [Laughs] It was, and it was great. I got to book and program and everything. It was a really creative process; I learned a lot. I really enjoyed it.
But you weren't really DJing yet, right?
No, I never thought once to put myself on the decks back then. I was obviously a music lover and a music collector, though; I would listen to music all day and work all night.
How did you finally end up behind those decks?
I had bought a house at Ibiza, and I had to refurbish the whole place—which took about 2.5 years—so I had to step away from promoting at Turnmills. I took a break. Once that project was completed, I wanted to return to the scene, but not as a promoter. I wanted to make and play the music myself.
And now, a few years on, you're the Queen of Techno.
Well, I'm in London—and as far as we're concerned here, there's only one queen, and that's the Queen of England. [Laughs]
Maybe you are the Duchess of Techno, then.
You know, I don't really need a title—I just love the music that I make and play. That's all I really want.
When you first started gathering momentum through that music, it seemed like a lot of press tended to define you through the lens of more established stars—like "Tenaglia, Calderone and Cox are all fans of Nicole." Did that ever bother you?
No, and I'll tell you why: In the beginning, you need to be recognized for what you are doing. And if that recognition is coming from established artists like Carl Cox and Danny Tenaglia… well, that's a great stamp of approval. After that, it's up to me to push myself further.
And I think most people would agree that you've done so admirably.
And I'll continue to do it, because that's what I love doing. But I'll tell you—to have the stamp of approval from those mega-big boys is amazing.
You've been working with Cox a lot in the past few years. "See You Next Tuesday," which you produced with Cox, was one of the massive tunes of this past spring and summer, for instance; you recently released a remix of his "'Kommen Zusammen"; and I'm still hearing your remix of Cox's "Chemistry" in DJ sets.
I won an award for that one, at Miami's 2012 International Dance Music Awards.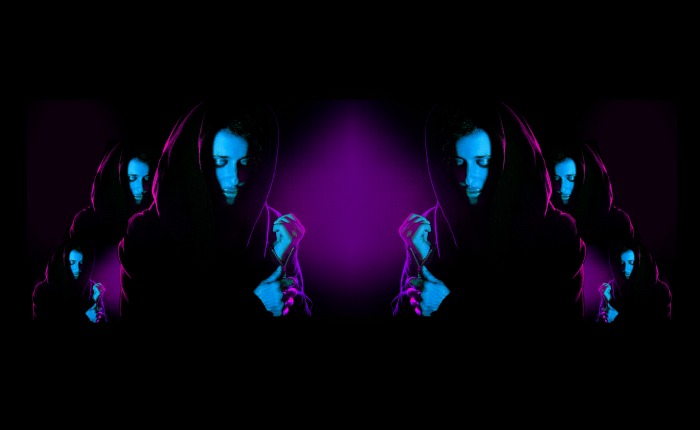 You've actually been up for a lot of awards! Weren't you nominated for Best Techno DJ in Ibiza's DJ Awards?
This year has been amazing. My track "Roar" got nominated at the IDMA this year, too. And that was actually my second nomination for Best Techno DJ. It's been pretty cool.
They say the third time's a charm, so you're a shoo-in to win that Best Techno DJ award next year.
Oh, I don't stand a chance. But it's good to be recognized.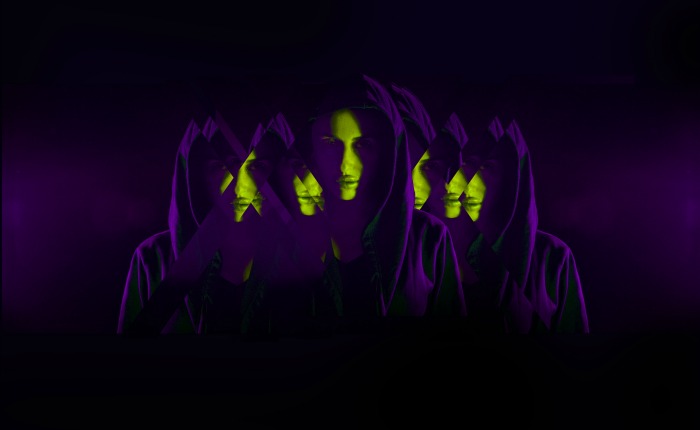 Has there been a specific moment in your career when you thought, "Aha—I've finally made the big time"?
No. I have to be realistic, and I don't think I've reached that moment. Those big boys have already been around for what, 20 years? It's going to take a very long time to knock them off. [Laughs] But I'm going to keep trying for it, and I'll be loving it the whole time.
It must feel great to be successful at doing what you love.
It's very rare, I think. It took me a while to find something that clicked with me, and I'm so grateful that I found it.
You've just embarked on the MoodRAW Warehouse Tour. What can you tell us about that?
It's about tossing parties in raw spaces. Those are the kinds of experiences I've always enjoyed the most. An amazing sound system, amazing music… just that, all night, is what I want to give to people. There's no fancy production, no fancy lights—no distractions, just the people and the music.
Your style of music almost demands a great sound system.
It does. We're teaming up with Funktion-One, and they're doing a great job. We did one in London a couple of weeks ago, and it sounded incredible. The whole thing was incredible! I'm really looking forward to taking this to the US and Canada.
Are you playing from beginning to end at these parties? I heard you do an all-night set at Output recently, and it was great to hear you spin music you might not ordinarily play when you're doing a peak-time gig.
I'm doing the whole night at some of them. But for some others, I've invited people from the label— people like Joel Mull—to play as well. And another amazing artist that I've been working with, Skin from Skunk Anasie, will be joining us at New York and L.A. But I do love to play those all-night sets, where I get to play a bit of everything.
When you're playing for eight hours, you almost have to, I would guess.
I recently did one in Montreal for about 10 hours! That was just amazing.
When you DJ, and in the music you produce and release on Mood, you seem to be going for a very pure form of dance music—one that's both visceral and distilled down to its essence.
It's just what I hear, and it's the sound that moves me. I don't know… I trust my ears, and that's what's coming out. I don't follow trends at all.
Do you even have time to follow trends? Do you ever get a chance to listen to music other than what you are playing, producing or releasing?
To be honest, I've been so engrossed in this world lately, that I haven't been able to very much recently. Oh, 10 days ago, I went to a concert here in London; it was Nile Rogers with Chic. And I found that quite refreshing, listening to all those great songs and watching a live band. I guess I should do that more! But this is my world, and I just keep digging deeper and deeper into that world.
Between the label, the producing, the DJing and all the rest, I can hardly imagine what your schedule must be like.
It's difficult. It's hectic. I'm looking forward to taking some time off in January, after the BPM festival. But until then—I bring it!
Follow Nicole Moudaber on Facebook | Twitter 
---
Share
---
Tags
---
You might also like