How to Talk to Your Kids About Trap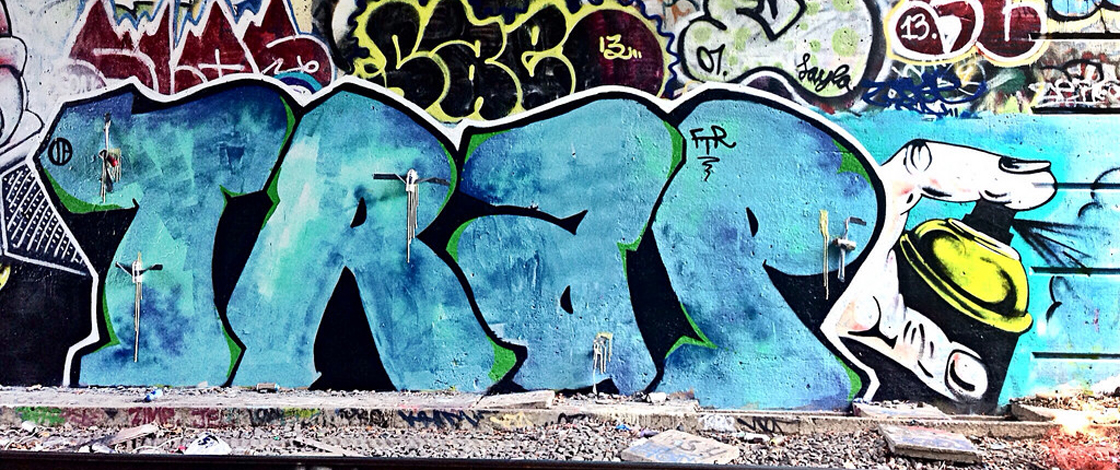 Here at Insomniac, we care about the music experience future generations will have. The most worrying trend in electronic music, according to geriatric ravers and rave/EDM parents, is that of the latest musical and cultural add-on, trap. What is this wacky, apparent hip-hop offshoot, why has it given Drake and his minions more opportunity for douchebaggery, and how can the open-minded EDM fan of today listen safely without falling victim to Damascus face scarves and the rare but devastating brostep disease?

Trap isn't just the "new thing," honey.
Trap—as a beat structure and cultural phenomenon—is much older than many of us may realize. In fact, it's almost as old as the genres whose constituents claim to have given birth to it. The trap beat, such as it is, began in the '90s as part of dirty South hip-hop.  The term "trap" was coined even earlier as a drug term, where a "trap" was a drop-off point or sometimes a cook spot for crack.
Now, don't get all worked up, old ravey parents of trap queens; remember where much of our terminology was born. The trap of those days, both in name and deed, only very marginally resembles the trap of today. That said, the new trap still may not be your cup of tea.
The more recognizable forms of trap started to emerge from the larger Southern hip-hop scene in the early 2000s with artists like T.I., Gucci Mane and Young Jeezy. The trap sound as a more nationally recognizable style is mostly attributed to a producer named Shawty Redd. He is the mind behind some of the biggest trap hits, like "Trap House" by Gucci Mane. He thus also contributed to the style and culture by way of the music and terminology he helped create.
Fetty Wap "Trap Queen"
Gucci Mane "Trap House"
When did trap start mixing with my beloved EDM and rave music?
Trap's journey into the rave and dance music scenes started slowly, but it gained momentum around 2007. Those of us who weren't paying attention may have felt it was an explosion with no warning, but let's remember that rave/EDM and hip-hop have been mixing back and forth basically since the beginning. Trap was just as surreptitious as dubstep in its sudden takeover, but as EDM stars from Europe mix with pop stars from the US, this stuff is kind of inevitable.
Trap is also quite well suited to be a dance genre, as its beat structure mixes with almost any dance style imaginable. Funnily enough, trap started out a lot faster—at about 140 BPM. In most EDM permutations, it's more like 90–110. In this state, electronic producers make big changes to the way the synths are done by adding techy sounds and heavy bass. As a slower beat, trap also provides a great break for the faster techno, deep house and hardstyle upon which DJs and producers can build crescendos and breakdowns. It gives dancers a reprise in which to take a breath and artists a place to add more fun samples and ornamentation in the bassline than a style with a faster tempo.
On the production side, dance producers who took notice of trap began thinking about crossover opportunities. Both EDM producers and hip-hop artists seemed eager to create these kinds of mashups. This is why we see the likes of Skrillex and Diplo making tracks with Gucci Mane, A$AP Rocky and Fatman Scoop—or at least part of the reason.
Like it or not, trap is also highly danceable. Its tempo allows for a lot of creativity, just like hip-hop or dubstep, so with the entrée of trap into the dance scene, we're seeing the return of breakdancing and popping, not to mention some beautiful hip-hop–inspired choreography. After all, the "D" in EDM stands for "dance," does it not?
How to dance to Trap Music
Festie besties
In the last seven years or so, trap was really helped in its dancy-pants takeover by the resurgence of big festivals around the country, and even in Europe. This was not just affected by the likes of EDC, mind you. Smaller, more hippyish festivals became en vogue again around 2009, and with trap making its entrée into rave/EDM, it was the perfect storm. Now festival trap has become its own genre, thanks to producers like Flosstradamus and Carnage. From here, trap got really wild, and festival variations like heaven trap, trap house (not to be confused with the song), and even progressive trap/house came out of the aforementioned producer/rave mashups. The festival atmosphere has allowed the already diverse subgenre to really take off. After all, if Tiësto starts dropping trap in his festie sets, it's probably time to acknowledge it as having arrived.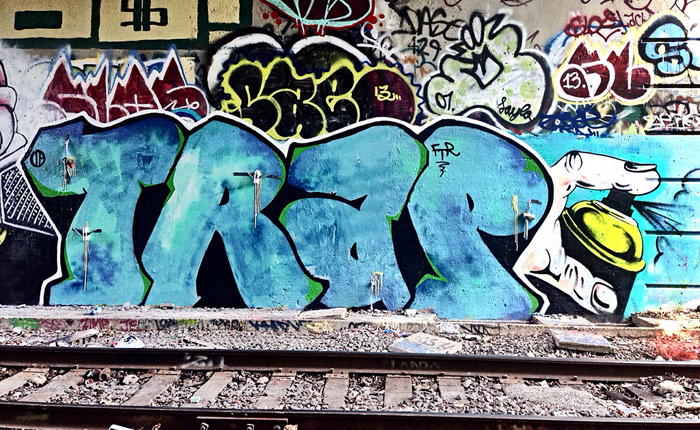 So, why the heck is trap culture so different from other forms of EDM, and what, in God's name, is "Run the TRVP"?
When you break it down, trap is really the ultimate in postmodern music and culture. It fits in with both popular and underground cultures, it's sublimely cool yet relatable, and almost anyone can dance to it. However, with anything postmodern, irony, eye rolls, hipsters and bros will also follow. Trap culture, fashion and lingo are all so po-mo, it's like po-mo is standing in a mirror with a picture of po-mo on its shirt. It's infinite at this point.
Blending popular images like Disney princesses with vague illuminati references in clothing like Damascus, white girls in tutus dancing to the grimiest trap, and of course the now-ubiquitous use of a "V" in place of the "A" in "trap" in some horrible bastardization of the Latin alphabet—it's all fair game in the trap world. It might be confusing—indeed, it's not even certain that people who are in said trap world fully understand it at this point—but nowadays, that's how any cultural phenomenon starts. At least this one is rooted in some good beats.
Blog about it
The internet's version of "coffee talk"—trap blogs, YouTube channels and Reddit feeds—should not be discounted in their role of helping trap circulate. For example, runthetrap.com started as a fan blog but now is one of the best-known sources for cutting-edge trap, new track premieres, and discussions about the many and sundry permutations of trap. The YouTube channel Shut Your Trap, with its tens of thousands of subscribers, is another example of how, like almost all electronic genres, trap has benefitted from the internet's ability to circulate its wares, artists and culture—but it's certainly not the only one. Trapstyle.com, trapmusic.biz and trapd.net are just a few more of the well-known blogs and publications all dedicated to talking trap.
Po-mo, blogs and party culture are great, but is there any real substance to trap?
Not that there needs to be, but yes: Because of its versatility, trap can be put into many more interesting, profound and even cerebral contexts. Think of it as a musical Ritz cracker. It sounds good with anything. Metal versions of trap songs have been proliferating across the standard trap landscape, along with experimental and strictly pop tracks. For those of us with a penchant for syncopation and sampling, trap offers a huge array of options.
In fact, experimental trap is so prevalent in the scene that major trap blogs, like the aforementioned runthetrap.com, and even all-EDM publications have entire sections dedicated to it. In the last few years, Europe has also gotten a hold of trap, so you can bet this versatile genre will continue to get weirder and more diverse, rather than stagnant and more homogenous.
"Where are they now?"
Today, it seems like the hydra that is trap is growing more and more arms, and each of those arms is expanding in its own unique direction. Hip-hop trap has taken over the airwaves and become a staple to pop music, while festival trap has also gone mainstream via heavy-hitters like Insomniac, Tiësto and Skrillex.
On the underground side, lots of exclusively trap clubs are springing up, catering to the hardcore trap heads who love it all—especially the down-and-dirty experimental trap. It seems there's no stopping the infiltration of trap into every nook and cranny of the modern music spectrum. Even indie artists like Grimes, Cults and MGMT are giving trap a nod, which speaks to how versatile this beat structure truly is. You know you've made it as an electronic subgenre when you're crossing not just into other subgenres and larger genres, but into actually different phyla of music. What's next: jazz trap? Why not?
Friends don't let friends not Run the TRVP
In conclusion, trap isn't anything to be scared of (at least not anymore). At this point, it's nothing more than a beat tempo and structure onto which almost any melody, style or syncopation can be heaped to create an almost unprecedented multitude of styles and sounds. Culturally, it may seem a little weird or even vapid, but hey—that's po-mo in the 21st century. With a little bit of research and an open mind, almost any music fan can find the trap that's right for them, without fear of having the "TRVP" run wild all over the place.
Trap Playlist:
Shawty Redd "Warm Up"
Gucci Mane "Trap Queen" (Shawty Redd RMX)
The Weekend "Wicked Games"
Riff Raff "Tip Toe Wing in My Jawdinz" (Mr. Carmack & Big Makk RMX)
Ivy Lab "Sunday Crunk" (Mefjus RMX)
---
Share
---
Tags
---
You might also like