Wuki and Ape Drums Unleash a Beast of Wild Energy With "Bed Squeak" on Insomniac Records
Upcoming Event
For many in the dance world, the names Wuki and Ape Drums are well known. Both are relentless DJs and producers who go as hard in their work as they do in their sounds. Always on the road, getting live at major events and plotting the next big release, these two seem to be kindred spirits.
For those not so in-the-know, Kris Barman, aka Wuki, is currently based in L.A. and has had quite a bit of success over the last stretch of years. Exploring the sounds of juke, ghetto tech, and similar club styles, he's merged them into more mainstream, big-room styles. Always exploring new angles for sounds, Wuki has had releases on the likes of OWSLA, Main Course, Dim Mak, Mad Decent, and more, with support by everyone from Knife Party to Rolling Stone.
On the flipside, you have Miami-based Ape Drums, who has likewise been on a steady incline of success over the past five years. Just as relentless as Wuki with his work ethic and a kindred spirit of low-end sounds, Ape Drums has a penchant for leaning into the dancehall world and spinning that sound into the electronic mainstream. It should come as no surprise that his 2014 breakout track for Slow Roast was titled "Bashment." His release list is fairly impressive, landing on the likes of Mad Decent, Fool's Gold, and even Interscope and Island Records.
It only makes sense, then, that these two would team up to drop a fiery new track called "Bed Squeak" on Insomniac Records. This is a monster—not only in sound, but also in scope of styles. The intro, boldly starting with a looped vocal sample, is soon hammered with dancehall percussion layers. But as a siren heralds the coming drop, the whole thing crashes into short bursts of a filthy bassline, giving way to an almost moombah/reggaeton rhythm. "Bed Squeak" balances this between trap drops and Jersey club breaks.
With so much going on, it'd be hard not to imagine a disjointed track—yet Wuki and Ape Drums have pulled off a streamlined banger with this one. Not a beat seems out of place, and the overall effect is kept in line with the kind of dynamics that drench dancefloors in sweat. The collab is not only a certified monster of a track, but it's one you'll definitely be hearing a lot.
Wuki and Ape Drums' "Bed Squeak" is available here.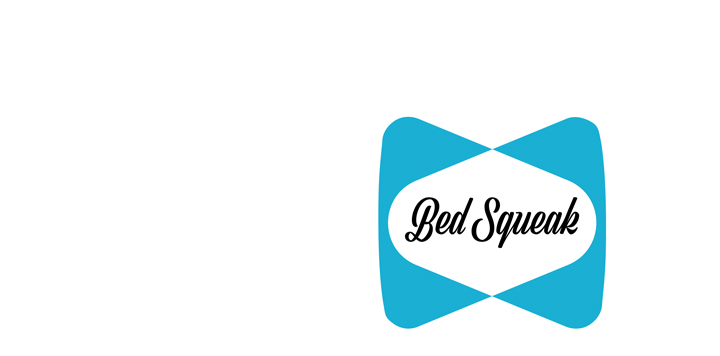 I know you both played together in October, but are there any future plans for shows together?
Wuki: I think we're both into the idea of doing more b2b sets. Our styles seem to go together really well, and we definitely vibe off each other.
Ape Drums: I think we should do a lil tour.
You seem well paired together. What's it like when you do b2bs?
Ape Drums: It's simple: We just freestyle and play what we want. 
Wuki: Ape has such a deep knowledge of dance music; he always knows the right song to pull out. I feel like that, mixed with my crazy edits, becomes pretty special.
How did this collaboration come together?
Wuki: I started the intro and had a version going but wasn't happy with the drop. Ape was in L.A., and we ended up knocking it out in a day.
There's a lot going on, sound- and style-wise, in "Bed Squeak." What was the impetus for that, and how were you able to blend it all together so well?
Wuki: Honestly, it just came naturally when we got together. This was probably the first idea we tried after my original demo.
Ape Drums: I thought it would be dope to add some variety in them; there was no plan on it. We both thought whatever we did that day in L.A. sounded dope and kept it that way.
Was there a moment in the process when you both knew it was going to be a crazy track?
Ape Drums: I kept telling Wuki this is a BANGER, and I felt it would get a lot of support. I feel that EDM needs a song like this right now.
Wuki: I think when we heard the drop, we had that "OH, DAMN" moment, haha!
Ape Drums, how long have you been in Miami now, and what's the scene like there for you?
Ape Drums: Miami is great. I love the music, art and culture. I've been living there for two years now.
Who are some of the newer dancehall artists you're feeling right now?
Ape Drums: Projexx, Propa Fade, Koffee.
Wuki, I heard you were into hardcore as a teen, so I have to ask what your favorite hardcore record of all time is.
Wuki: Haha, yeah, I was pretty into it. Probably the Red Chord's "Fused Together in Revolving Doors."
Also, you recently dropped another Wukileaks. How do you feel about the cult-like following Wukileaks has gained, and what do you have planned next?
Wuki: It's amazing! I'm just having fun with it. It's a beautiful thing, because I can pretty much do whatever I want, as long as I'm happy with the final product. 🙂
You've both picked up a lot of steam over the past few years. How do you each feel your style and productions have changed, and what new sounds do you find yourselves being attracted to?
Ape Drums: Def a lot more knowledgeable about what works in certain genres of production.
Wuki: I think I'm gravitating toward just a fun sound. I'm a pretty positive dude, and I just want my shows to be a huge party. Whoever wants to be a part of it is welcome.
Finally, what else do you have coming up that you'd like to mention or plug?
Wuki: More Wukileaks! A few cool releases and collabs, and focusing on some kind of conceptual EP.
Ape Drums: BIG TINGSSSSS that I can't say just yet.
Follow Wuki on Facebook | Twitter | SoundCloud
Follow Ape Drums on Facebook | Twitter | SoundCloud
Follow Insomniac Records on Facebook | Twitter | SoundCloud
---
Share
---
Tags
---
You might also like