QUIX Throws Down the Jams on Audiotistic SoCal 2018 Mix
QUIX is on the come-up.
It might seem like this hard-working New Zealand native is already on top of the world, but this DJ/producer is clearly still in ascension mode.
For party people here in the States raised on the life-changing vibes and staggering production values of Insomniac gatherings, the thought of raving in New Zealand might sound like something of a mystery. QUIX insists that all around the world, it is indeed the same song.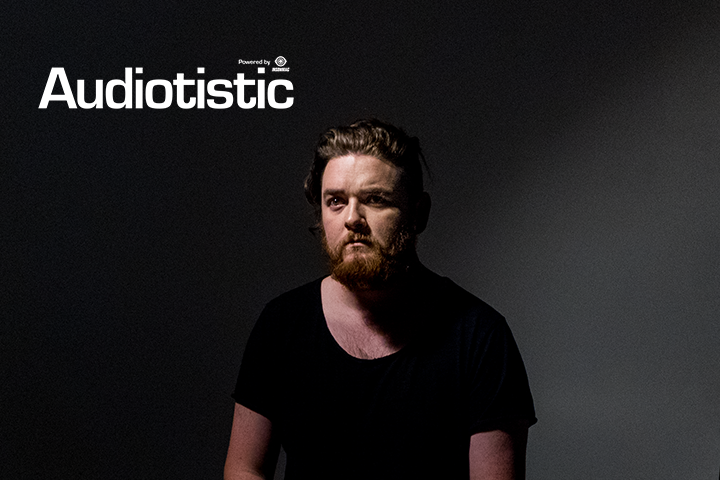 "The scene is definitely growing and is a lot bigger than it was a couple of years ago," he explained during an interview ahead of his set at this year's Audiotistic SoCal. "I feel like the atmosphere of the scene in NZ is similar to the States—however, everything is on a much smaller scale, in terms of both festival production and consistency of big artists performing. New Zealand is extremely grateful for any big artists that roll through."
"I feel like the atmosphere of the scene in NZ is similar to the States—however, everything is on a much smaller scale."
Now a veteran at rocking parties around the world, QUIX is a big fan of the vastness and countless cultures to be found from sea to shining sea here in America.
"I love that there are a lot of places to go and play—so many different cities, each with their own culture," he said. "One night, I'll be playing on the West Coast, and the next, I'll be on the East Coast. My least favorite thing about it is getting sick due to changing climates, especially heading into winter."
An Audiotistic veteran, the producer is still just as excited to hit the decks at this year's big throwdown.
"It's not my first time playing Audiotistic; I played in SF," he reminds us. "But I'm so excited to play again. Audiotisic is a fun time!"
For those heading to the SoCal event, QUIX has shared this exclusive mix as something of a teaser to get you hyped and ready to make his set one for the ages. He also promises "a lot of unreleased music" when he mans the Frequency 1.1 stage.
The career of QUIX really kicked into high gear when he dropped his 2017 EP, the result of an EDM legend hearing his sound and responding.
"Steve Aoki heard my remix for Bok Nero ("No Problems," ft. Jahlil Beats) and immediately got me involved with the Dim Mak crew. It's been nothing but amazing support and love from his team. Heaps Cool was my first EP with Dim Mak, and Illusions, my second, was released in early November of this year."
Digging through QUIX's discography reveals that the producer has caught the ear of some of the biggest and most influential players in the game, with releases on Fool's Gold, Nest, and Mad Decent, in addition to Dim Mak.
"It's crazy—I [didn't think] they would consider my music at first, but it's a blessing to have them support and push what I do."
In regards to the approaching new year, QUIX is quick to respond with the upcoming release looming large on the horizon.
"A big collaboration that's on its way is with the Chainsmokers! Very excited to show everyone that."
He's hitting Audiotistic as more than just a performer. Still a very big fan of his contemporaries, he's got two sets locked in stone that he can't wait to check out.
"I'm very excited to see Floss and 4B go back-to-back," QUIX reveals. "And also, PORTER!!!"
Asking any artist who their dream collaborator would be is always a revealing inquiry. QUIX knocked it out of the park with one of the best responses we've gotten yet: "Give me a collab with Hans Zimmer, and we'll change the world."
QUIX Audiotistic SoCal 2018 Mix Track List

Virtual Self "Ghost Voices"
SFAM "Blast"
Kayne West "Power" (Acapella)
Nite School Klik "Posse"
Arrested Youth "A Painting in Paris" (QUIX REMIX)
QUIX ft. BOK NERO "Earthquake"
Post Malone "Congratulations" (Acapella)
QUIX "Get Down"
Dr. Ozi ft. MagMag "BLT"
Boombox Cartel "Phoenix" (Candyland Remix)
ID – Icky
Boombox Cartel "Moon Love" (QUIX FLIP)
Dillon Francis "White Boi" (Nitti Gritti Remix)
Wiz Khalifa "We Dem Boyz" (Acapella)
Skrillex & Joyryde "Agen Wida"
GASHI ft. French Montana & DJ Snake "Creep on Me" (QUIX Remix)
Awolnation "Run" (What So Not & QUIX REMIX)
Habstrakt ft. Josh-Pan "Movie" (SHARPS EFFIN Remix)
Denzel Curry "Threatz" (Ekali & Gravez Remix)
The Prodigy "No Good" (Sam Gellaitry Remix)
Krane & QUIX "Next World" (STUCA Flip)



QUIX is playing at Audiotistic SoCal 2018, which takes place Saturday, December 29 at NOS Events Center in San Bernardino, CA. Tickets are on sale now. For more information, visit the official website.
Follow QUIX on Facebook | Twitter | SoundCloud
Follow Audiotistic on Facebook | Twitter | Instagram
---
Share
---
Tags
---
You might also like