EDC Moments: Flux Pavilion
In the last 10 years, British beatsmith and Circus Records cofounder Flux Pavilion has been a major presence on the scene at large—but specifically, here at EDC. You've probably (or hopefully) caught him before.
His bass-driven sonic booms have lit up various stages on multiple occasions, leading to magical, larger-than-life experiences. But among them all, one stands out more than the others, and that, my dear ravers, is the neonGARDEN sunrise set he threw down in 2012.
Here's how Flux himself remembers it: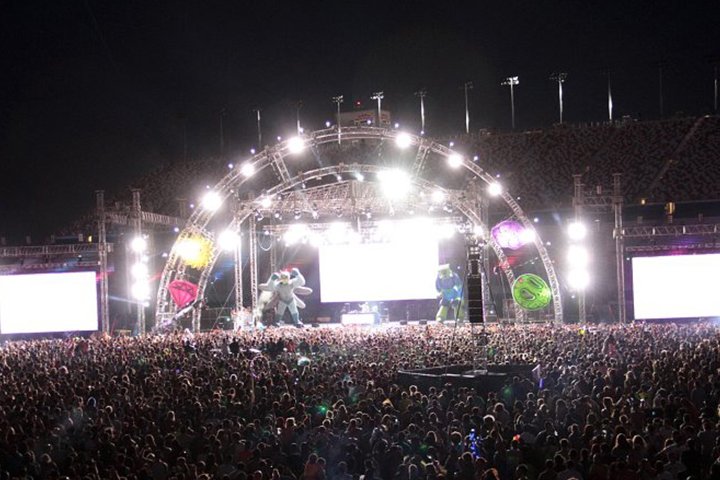 There have been so many memories of EDC Vegas. Every year, the production and attention to detail goes up another level and is jaw-dropping.
I've enjoyed my set every year and feel privileged to have played almost all of the big stages. The sunrise set in 2012 on the neonGARDEN stage was something else. It was my first EDC Vegas set, and when the night meets the light and turns to day, the desert becomes very spiritual.
It was truly amazing to have thousands of like-minded people getting down to my music.
EDC, you truly are the fire.
Follow Flux Pavilion on Facebook | Twitter | SoundCloud
Follow EDC Las Vegas on Facebook | Twitter | Instagram
---
Share
---
Tags
---
You might also like