British beatsmith FuntCase is the alter ego of James Hazell. The mask-laden maestro makes truly grimy and villainous-sounding dubstep, if you haven't had the pleasure of catching him. The Circus Records heavyweight is a crowd-favorite and certainly one to fit into your festival schedule.
Funt has had the experience that many other up-and-coming DJs have had: playing EDC as one of his first mega shows, which can be a bit overwhelming—in a good way. The sheer scale and environment have been seared into his memory, as it has for many of those involved in making the show happen.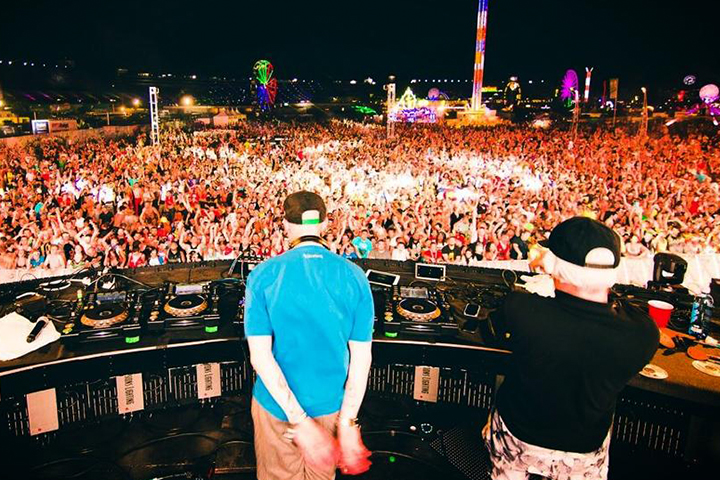 I've had some insanely unforgettable memories at EDC. The first time I played there, in 2012, I hadn't really seen a crowd that size. I remember dropping "Falling Down" by Sub Focus, and fireworks started going off during the track, and I was just mesmerized watching them. I had never experienced that before. Following that, when bassPOD first existed, I remember being just absolutely shocked at the size of the crowd, just an absolute sea of faces, and all of the production involved!
I guess the memory of the fireworks stuck, because it was my first ever really large festival, and I had never experienced fireworks during my set before! I've always absolutely loved playing EDC Las Vegas because of the incredible production value and perfectly executed PK sound system, mixed with amazing crowds. It's just absolutely magical.
Follow FuntCase on Facebook | Twitter | SoundCloud
Follow EDC Las Vegas on Facebook | Twitter | Instagram
---
Share
---
Tags
---
You might also like