EDC Debut: Jauz Aims for the Top at kineticFIELD
Many artists made their debut on the stages of EDC Las Vegas last year. In the EDC Debut series, we relive the stories of their first time Under the Electric Sky.
It's hard to believe it was only Jauz's first time playing EDC Las Vegas last year, considering that in 2015, there likely wasn't a festival where his badass beats didn't bless the stage. In the two years since his breakthrough hit "Feel the Volume" dropped, the wunderkind's career trajectory has gone into light speed. Chalk that up to his genre-bending sound, which takes the laid-back, wobbly funk of UK bass and smashes it with the face-melting attitude of American bass music.
While he honed his sound and plotted his rise to the top of the heap, he opted out of joining his friends in chasing the party. Instead, he spent hours locked in his shark tank, perfecting his sound. Still, he couldn't resist being set free a couple of times to attend EDC. And while he envisioned his EDC debut on one of the smaller stages, we thought it more appropriate to get the whole #SharkSquad in on the action on night one at kineticFIELD. He rose to the occasion and threw down a set that spanned the entirety of his musical inspirations, from heavy metal to heavy bass.
We caught up with Jauz between stops on his never-ending cycle of gigs and studio sessions to talk about his debut Under the Electric Sky.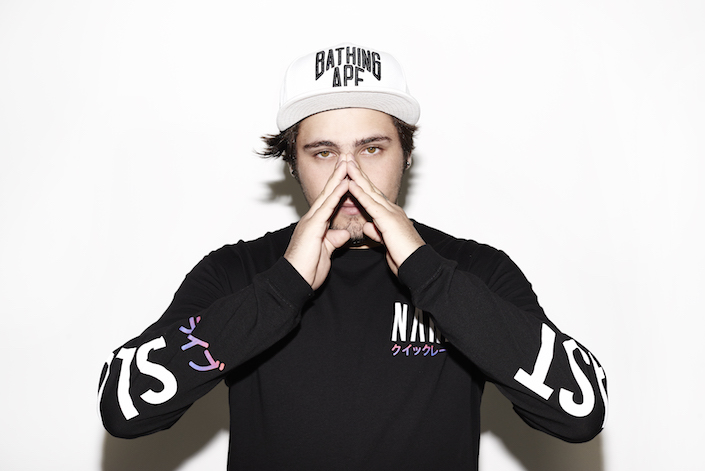 In 2014, you talked about wanting to play stage7 at EDC, and for your EDC Las Vegas debut, you ended up at kineticFIELD. How did you feel when you learned you were playing the mainstage for your first-ever EDC performance?
That's a really good point; I haven't thought about that in a while! That's pretty crazy to think about—I guess I beat my expectations a bit! [laughs] EDC that year felt so normal for me, as the days leading up to it were pretty normal festival behavior: hanging out with all my friends I never get to see, watching sets. But the minute we started pulling up to kineticFIELD, my jaw dropped. I had never actually been that close to a mainstage at any Insomniac festival, much less EDC. When I realized that's where I was going to be standing, I got really nervous for the first time in a really long time.
You've spoken a lot about pre-arranging your sets. What went into preparing your inaugural EDC Las Vegas set, and what kind of story were you trying to tell with it?
Vegas was such a monumental moment for me. I really felt like I had to make a statement and go above and beyond—no pun intended—to give the absolute best show I had ever done. I always try to guide people in the crowd on some sort of "story," with ups and downs, energy and emotion, but I really wanted to extrapolate on that for my EDC set. I pulled out some of my favorite old-school tracks, influential songs from my childhood and more, to really try to express, "This is me; this is who I am and what I do." I think it went over pretty well.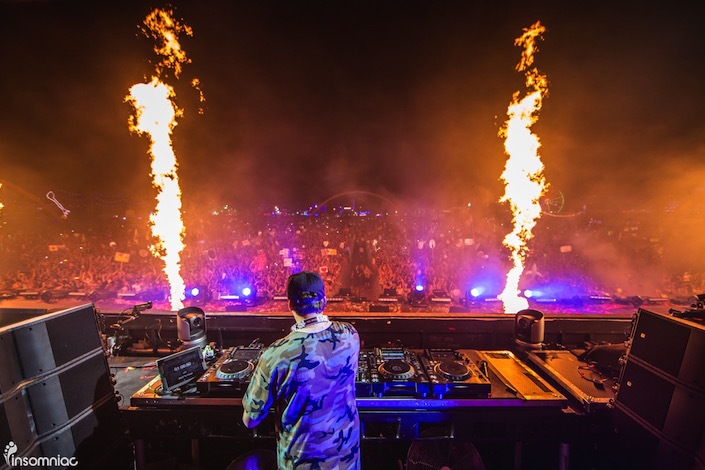 While your friends were at festivals, you stayed in the lab working, patiently waiting to attend only when you were booked to play. How do you think that has changed the festival experience for you?
My goal was always to not go to EDC or other major festivals until I got to play them. I got pretty close to achieving that goal, but it was really more about the mindset than anything. I wanted to make sure I didn't get lost in going to all these cool shows and festivals, drinking free booze and partying too much. [Instead, I] focused on the real reason I do this, which is that I really just love making and playing music. I've seen a lot of people go down the rabbit hole and lose themselves in the party culture that surrounds our music, and while I give no disrespect to anyone who parties and has a good time, it's all about responsibility and balance. That being said, after working my ass off for so long, it makes going and playing all these festivals and getting to let loose a bit with my friends that much more worth it.
Your set at EDC is a perfect example of your "no genres" ethos. Has following that path allowed you more musical freedom than other artists who have stuck with one sound?
I think it's all about what makes you happy. For me, what always made me happy is not sticking to one specific style and always challenging myself and trying to do things musically that are new and out of my comfort zone. I don't think either approach is better than the other, as long as you make the music you love. That's all that matters in my mind.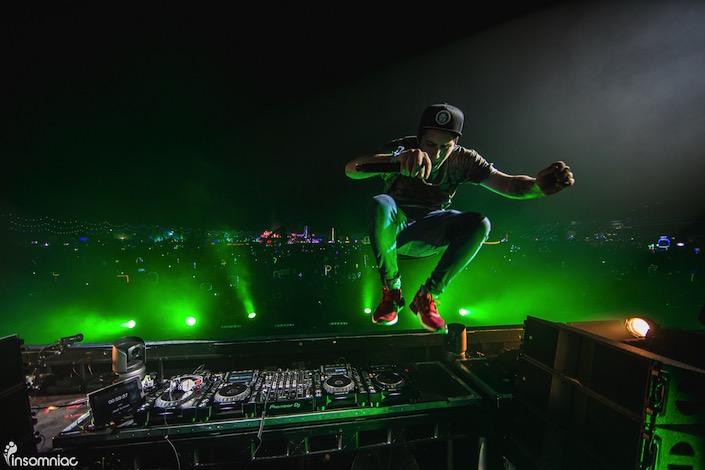 I've written a ton of music in 2016 I've been holding on to, trying to figure out when and how to put it all out, and I keep writing new stuff every day. I don't want to give too much away, but I'm gonna be putting out a lot of tracks this year in all different styles, really trying to not only push the boundaries of my style and music, but also really trying to home in on making it really represent who I am.
EDC Las Vegas 2017 takes place Friday, June 16, through Sunday, June 18, at Las Vegas Motor Speedway. For more information, visit the official website.
Follow Jauz on Facebook | Twitter | SoundCloud
Follow EDC Las Vegas on Facebook | Twitter | Instagram
---
Share
---
Tags
---
You might also like