EDC Debut: Anna Lunoe and Her Journey to Make EDC History
Many artists made their debut on the stages of EDC Las Vegas last year. In the EDC Debut series, we relive the stories of their first time Under the Electric Sky.
Anna Lunoe prides herself on being fiercely alternative, so news of her kineticFIELD slot at EDC Las Vegas 2016 came as a surprise. Despite the fact that her decade-long career has transformed her into a global tastemaker and one of dance music's most influential voices, she still proudly considered herself a side-stage artist. Thus, she was conflicted about how she would stay true to her alternative roots while simultaneously owning the mainstage.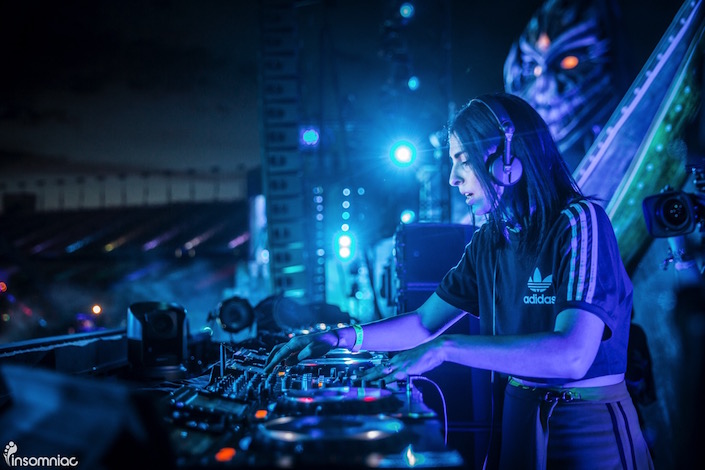 When Lunoe arrived in Vegas last June, she was exhausted. Two days of sleepless travel from Australia had left her feeling intensely emotional, and until that point, the only thing she was worried about was doing a good job on one of the world's largest stages. It wasn't even until a few hours before she left for EDC Las Vegas that she learned the big news: Anna Lunoe would make history as the first solo female artist in EDC's 20-year history to ever take the mainstage. And oddly enough, news of this major milestone put her at ease. Lunoe found comfort in the fact that she had already laid the groundwork to get there. She grew less concerned with what to play as the historical impact of the moment began to wash over her.
As day made way to night and the bright lights of kineticFIELD came into view, Lunoe weaved through a set that solidified her trendsetter status. A mix of unexpected grooves, IDs, and deeper cuts kept the crowd on its toes as she took a massive sea of Headliners on a memorable journey through sound.
We caught up with Lunoe to discuss her groundbreaking, history-making debut Under the Electric Sky.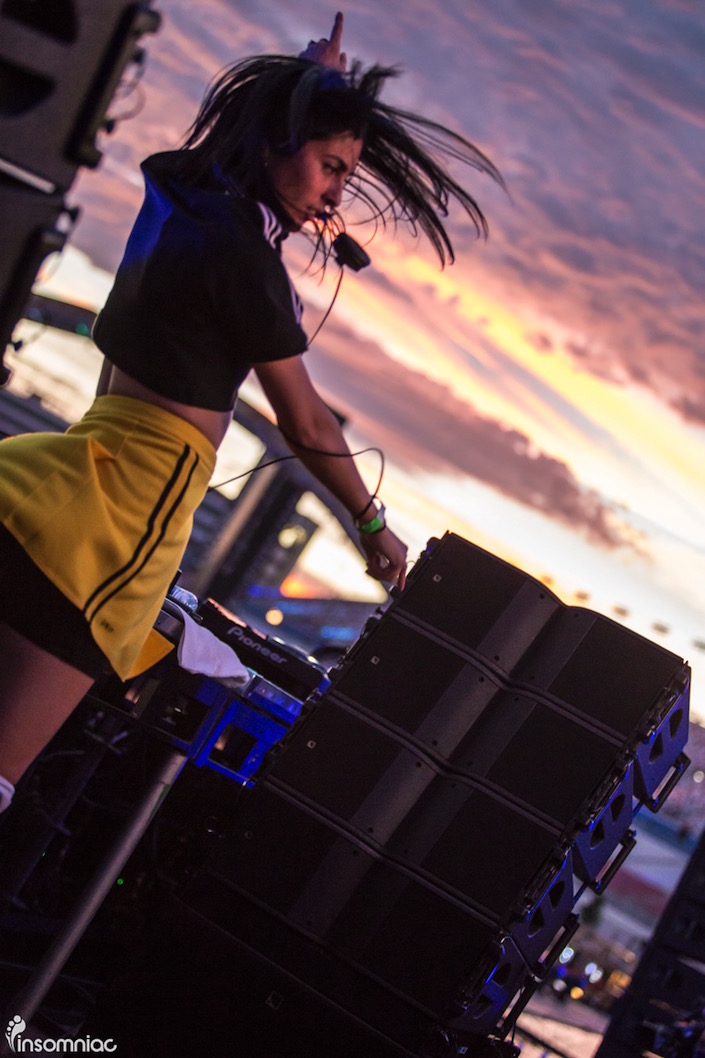 Looking back, you had quite an emotional day leading up to your set at EDC Las Vegas last year. You've mentioned that learning the news of becoming the first female solo act to grace the EDC mainstage put you at ease. What was it about the news that comforted you?
I guess it was a feeling that, in some ways, the show was larger than me. The journey I had taken to get there was just as important as whatever I happened to do on that stage that day. I felt less stressed about the minutiae of putting the set together, and I thought more about the bigger picture of what was happening.
What did that moment mean to you in terms of your career and its historical significance?
The response was quite overwhelming in every way! There was so much discussion, and it's always unnerving for me when a lot of people are talking about me. It was days before my heart rate was back to normal. What it meant to me was a sense of trust in myself and my abilities. It broke down some walls in me, because nothing I could face moving forward could be much scarier than that!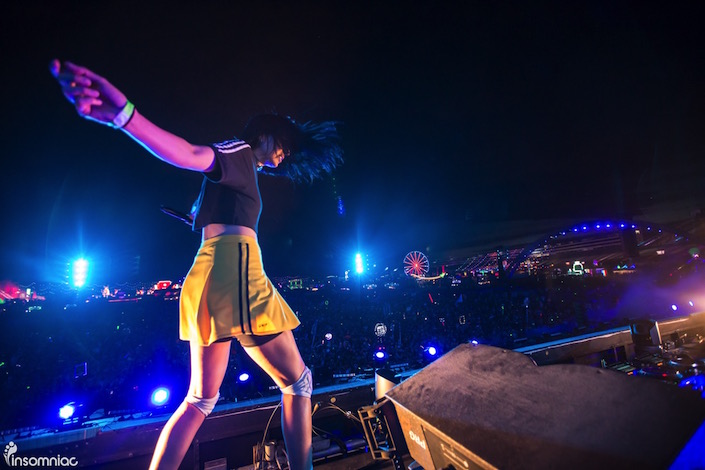 You played at sunset. What was it like to see both the crowd and the stage transform from your vantage point?
Sensory overload. I don't think I expected the crowd to be so packed. The middle of the set is a bit of a blur, but I distinctly remember standing on the decks and looking down at the sea of people, with the sky swirling and the lights of the field flashing back at me. Unforgettable.
Your set went everywhere on the sonic spectrum, yet it was completely cohesive. What kind of declaration were you making about yourself as an artist that night?
I have never considered myself a mainstage artist, but the larger things get, the more mainstages I seem to play. The challenge was to not feel pressured to do something that didn't feel honest. I tried to push boundaries and come at it sideways. I never aim to be the heaviest set, but I do aim to play with clever transitions and take some sharp left turns.
EDC Las Vegas 2017 takes place Friday, June 16, through Sunday, June 18, at Las Vegas Motor Speedway. For more information, visit the official website.
Follow EDC Las Vegas on Facebook | Twitter | Instagram
Follow Anna Lunoe on Facebook | Twitter | SoundCloud
---
Share
---
Tags
---
You might also like