EDC Debut: LUMBERJVCK's bassPOD Experience Was Years in the Making
You know those moments on the dancefloor when the lights and lasers hit just right and you are totally vibing with the DJ, as a wave of emotion rushes over you because you can't believe this is your life right now? Well, DJs feel that, too. It's something LUMBERJVCK (Connor Schatzel, to his family) can personally attest to, because he's been on both sides.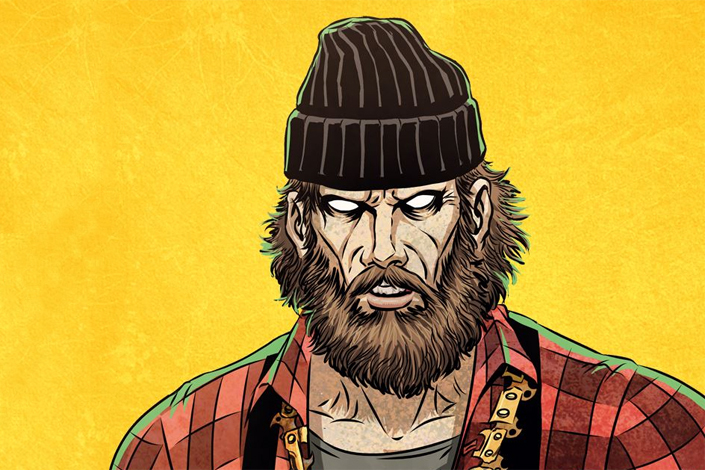 For four years, Connor attended EDC as a Headliner, soaking up that energy from the crowd while laying the groundwork for his own EDC Vegas debut. Well, sort of—last year's "debut" wasn't actually his first time playing EDC; back in 2013, he took top honors for our Discovery Project contest for EDC Chicago, thanks to some seriously nasty beats.
"You can feel the heat on your face—and I'm not just talking about the pyrotechnics."
Using his DP win as a launchpad and motivation for the daily grind, LUMBERJVCK upped his production game at the ICON Collective, followed by a string of hugely successful dirt-nasty tunes. Now a trendsetter for the bass music contingent, LUMBERJVCK's melding of trap and dubstep struck a chord with bass heads and DJs alike. It wasn't long before he became a part of 12th Planet's Smog Records family.
We caught up with Connor to talk about his debut Under the Electric Sky.
2016 was EDC number five as Connor, but your first as LUMBERJVCK. After having been there so many times as a Headliner, was it emotional being at BassPOD as a DJ?
Yes, it was very emotional for me. The second I saw the crowd, I started crying a little—it was very overwhelming. After about 10 seconds of that, I was just like, "All right, we are here. Let's do this!"—and proceeded to slay bassPOD.
You have a lot of experience as someone who's spent time on the dancefloor at EDC and being a part of the energy that is directed at the artist. It must be intense to be on the receiving end of that energy. What was it like to reflect on that after your set?
Being on the receiving end of that energy is no joke! You can feel the heat on your face—and I'm not just talking about the pyrotechnics. My friends watched from the crowd and chatted with me about the set afterward, and it was really cool to compare experiences.
You are both a graduate of ICON and a Discovery Project alum. How do you feel those two experiences contributed to putting you onstage at EDC Vegas 2016?
Both experiences were huge steps in my career. I won the Discovery Project off of votes from people at CSUN, a college I went to before ICON Collective. This helped me start to build a fanbase. My experiences at ICON helped me build upon the fanbase and create the brand you know as LUMBERJVCK today.
Not only was it your first time playing EDC, but it was the first time DJing with your friends Protohype and 12th Planet. Did it heighten the experience getting the chance to play with your SMOG Records fam?
Oh, yeah! That was the best part of the night. I was very nervous to play my first EDC, and I couldn't haveasked for a better way to do it. I have been kicking it with both of those dudes for a while now, so going back-to-back felt like riding a bike. They made it so easy to have a good time and not be nervous.
You guys chose to bookend your set with your collab opening and closing. Any particular reason why?
I think we would have done that at any show all three of us played together. That song symbolizes our friendship and fellowship as producers. Festivals are a place you want to play anything someone can sing to or relate to, and we figured playing a song by all of us would do the job.
Follow LUMBERJVCK on Facebook | Twitter | SoundCloud
---
Share
---
Tags
---
You might also like