Dreamstate and the Growing Psytrance Community in America
For many, psytrance is the new flavor of the month in the American dance music circuit. But devoted followers across the world have helped spread the genre's pulsating beats far and wide to become a truly global musical phenomenon.
As Dreamstate continues to evolve as the go-to trance destination for ravers and Headliners worldwide, its presence within the growing psytrance scene in America is undeniable. Here, we explore the exploding psytrance community in the US and the role Dreamstate has played in pushing the genre forward Stateside.
In the Beginning There Was Goa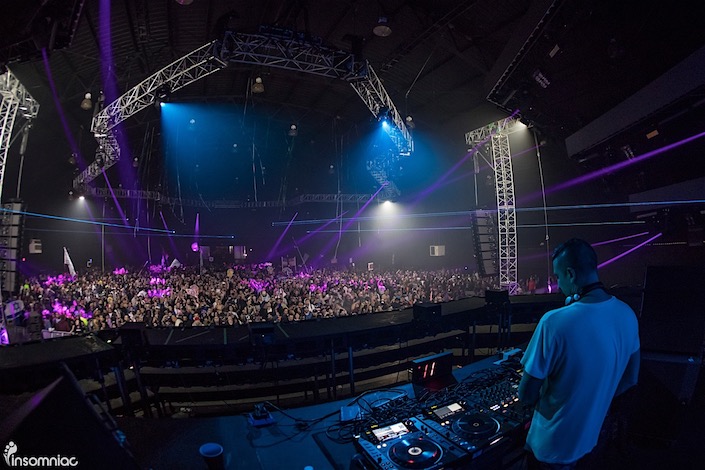 The absolute specific origins of psytrance are hard to nail down, with Europe, Goa and Israel all receiving some credit for its birth—depending on whom you ask. According to renowned genre star Astrix, Goa, India, is where it all began in the '70s and '80s, with the region's first hippies throwing full moon parties on the beaches. "In the late '80s, electronic music started to be played in those parties," he says, "a mix of instrumental dance versions of '80s electronic and new wave music that slowly got mixed with early acid, house, techno and trance, mostly with a psychedelic theme. In the early- and mid-'90s, a new music started to take shape out of all that; it was called Goa trance."
On the other hand, Amit Duvdevani, a founding member of celebrated psytrance duo Infected Mushroom, cites England and Germany as early influencers on psytrance before the genre made an impact in his native Israel. Leiel Hazut, a marketing manager at Insomniac and one of the key team members for Dreamstate, admits the genre's history is a bit hazy. "I think Goa is what a lot of people consider [to be] the father of psychedelic trance," he says. "But everybody has their own take on it, and it's been in the scene probably from the beginning. I don't think anybody can really pinpoint where it all started."
America in a (Psy)Trance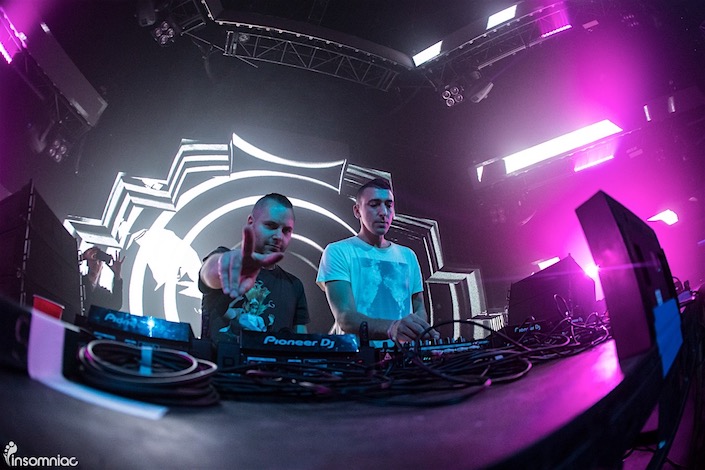 What can be said about psytrance in the US, however, is that while the scene hadn't been on many people's radar, it was always present. "Psytrance has existed in the US since the beginning," says Astrix. "Some of its originators come from the US, but the US is big. It was just underground, spread over in small communities. It's true that people have been waiting for a long time for [psytrance] to happen in a large scale in America. I think that with the rich psychedelic culture in the US, it's natural for psytrance to find a home in America."
"I think Dreamstate is the main reason psytrance is getting bigger [in America]—because Dreamstate is pushing psytrance and trance in general." —Amit Duvdevani, Infected Mushroom
Since its early days, psytrance has always enjoyed a very niche following. But as witnessed at Dreamstate less than two months ago, it seems psytrance is finally experiencing crossover appeal in America.
"It seems like a breakthrough for psytrance in the US," says Astrix. "[Insomniac] is exposing psytrance to large crowds as part of a more diverse musical event for the first time. [At Dreamstate SoCal 2016], I had a good time in both my own set and in our Alpha Portal set [with Ace Ventura], which is a blasting, full psytrance experience. We were amazed to see the reaction from the crowd for a full psy act."
Duvdevani concurs. "I think Dreamstate is the main reason psytrance is getting bigger [in America]—because Dreamstate is pushing psytrance and trance in general," he says. "The crowd seems to be falling in love with psytrance."
The Next Big Sound?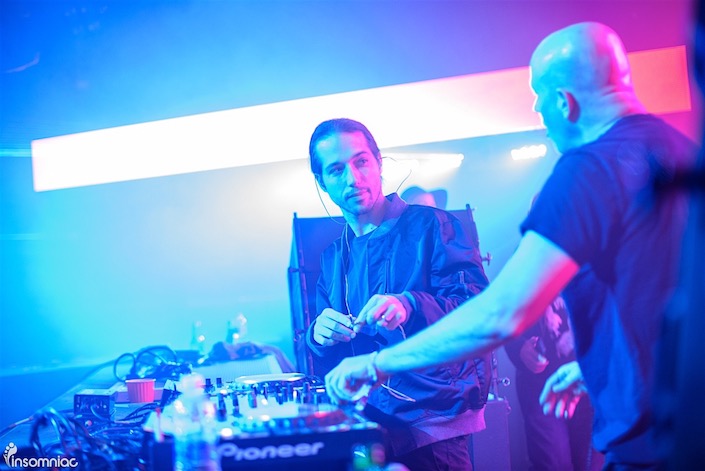 Still, in America, we've seen genres explode onto the mainstream, only to nosedive into oblivion just as quickly. For many, hardstyle in America fell victim to that fate.
"I don't think it's the same story here," says Astrix. "Hardstyle is a very 'easy' genre to produce, and I think there were a lot of low-quality productions that flooded the market, and people just lost interest. Psytrance is more complex and deeper by nature. As for the future, we're talking about art—who can really say what the future holds? But psytrance has more depth and offers a lot more for the listeners and dancers to discover. It's a real culture."
Hazut agrees that you can't predict the future of psytrance in America, but he believes the genre's multifaceted moods help keep people on their toes and wanting more.
Ultimately, the continued growth of psytrance in the US only points to bigger, badder developments for American fans.
"The crowd seems to be falling in love with psytrance." —Amit Duvdevani, Infected Mushroom
"We'll definitely put more emphasis on the psytrance stage," says Hazut of this year's Dreamstate SoCal festival. "It's still in the building stages, and psytrance is not as big as it could be yet in the US." He adds that promoters like Los Angeles–based PsyTribe—whose founder Barakuda performed at Dreamstate SoCal last year—and others around the country are keeping the momentum going and spreading the psytrance vibes coast to coast.
If more US psytrance events weren't enough, there's new music on the horizon as well. Hazut, who also DJs, is always digging for new artists to bring to the Dreamstate stage. Astrix promises the debut album from Alpha Portal, his side project with Ace Ventura. And Infected Mushroom are going back to their psytrance roots this year. "Our new album, Return to the Sauce [out this week], is completely a psytrance album," says Duvdevani.
Will psytrance reign supreme in America in 2017? If the overflowing crowd clamoring to enter the all-psytrance Sequence stage at Dreamstate last November was any indication, then this year will see the genre only growing even more in the US.
Follow Dreamstate on Facebook | Twitter | Instagram
Editor's Note: Astrix made a statement on his Facebook page addressing his comments in this interview.
---
Share
---
Tags
---
You might also like