Vini Vici Are the Spiritual Leaders of Psytrance
Individually, Aviram Saharai and Matan Kadosh have dominated the psytrance world for more than a decade. Their work together as Vini Vici is at least partially responsible for igniting the recent psytrance explosion in the US. As Vini Vici, they marry the raw and unfiltered nature found within the roots of psytrance with the modern sounds of progressive trance to create a unique style, amassing an avalanche of successful releases and securing their spot as the first psytrance artists to hit the overall Beatport Top 10 chart.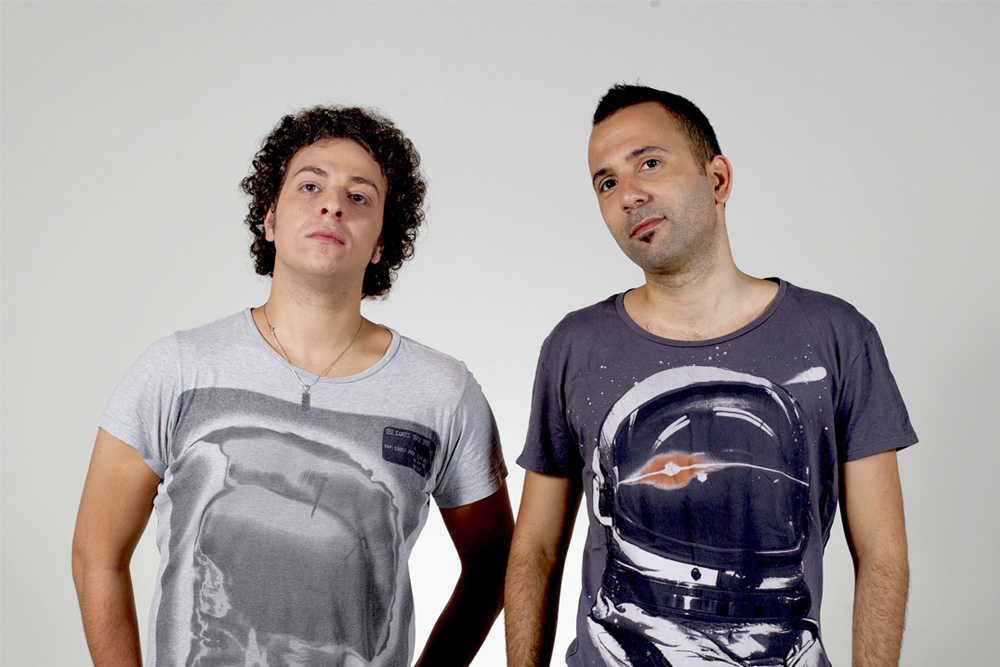 They've earned the accolade of the most well-respected artists in the game, with Armin van Buuren himself giving the duo major praise. "I've wanted to work with Vini Vici ever since they embarked on the music scene. Few acts have such a well-defined signature sound," he said of their collaboration, "Great Spirit."
Yet Vini Vici's fiercest dedication is to their fans, as they continue their goal of spreading the culture of psytrance as far and wide as possible.
This weekend, Vini Vici return to Dreamstate San Francisco, where they will undoubtedly deliver a breakneck rush of energy for the #TranceFam. We caught up with them ahead of their performance to discuss the spiritual nature of their work and their thoughts on the rise of psytrance.
Psytrance has experienced some very warm embraces from the greater dance music community as of late. Why do you think this is happening now?
We think it's a combination of a few factors: the EDM world, which is always on the lookout for something fresh; the merging [of the] psytrance and trance worlds; and the few psytrance artists who dare to take it to the next level and break the borders.
Israel, in particular, has a very close relationship to psytrance. Why do you think that is?
In Israel, psytrance is not just music. It's a subculture, and [it has] been like this for more than 20 years. It's everywhere, from underground raves in the woods to every nightclub, university, street rave and festivals, even weddings! So [our] exposure to it is very frequent. In Israel, when a kid dreams [of being] a big DJ one day, 50 percent of the time, [they] are dreaming of being a psytrance DJ. We are a small country and normally friendly and willing to help each other, which helps with the many psytrance success stories.
"Great Spirit," your collaboration with Armin van Buuren, seems to nod to the spiritual influences of psytrance. Can you talk about the lyrics and their origin?
For us, psytrance is a way of life first, and [a genre of] music second. And as we see it, spirituality plays a big part in the psytrance world. "Great Spirit" is no different. The lyrics were written by the Hilight Tribe guys in one of the Native American languages. And yes, the lyrics are filled with positive and spiritual messages.
Is there a specific energy you see in American audiences that you think is driving the excitement for trance music here?
Every country and city in the world has a different vibe, so it's hard to say. But in general, we have to say that we really enjoy playing here. The crowd is really colorful and open-minded, and it's just getting better and better [every] time we come for a visit.
You clearly take the time to read your socials, because you often respond directly to your fans. Why is it important for you to retain control over your social media presence?
One of our life mottos is, "Remember where you came from." And as we said before, spirituality is a big part of our life. For us, spirituality is not about the clothes you wear or if you've got Rastas and do yoga. It's all about having your heart in the right place and the way you think and act. For us, being down to earth for our "fans"—we prefer to [call them] friends—is a basic part of it. We can sum it up by saying that for us, being thankful comes before being proud. Good vibes.
Catch Vini Vici at Dreamstate San Francisco 2017, taking place Memorial Day weekend, Saturday, May 27, and Sunday, May 28, at the Bill Graham Civic Auditorium. Tickets are available now. For more information, visit the official website.
Alexander Dias is a trance OG. Follow him on Twitter.
Follow Vini Vici on Facebook | Twitter | SoundCloud
Follow Dreamstate on Facebook | Twitter | Instagram
---
Share
---
Tags
---
You might also like