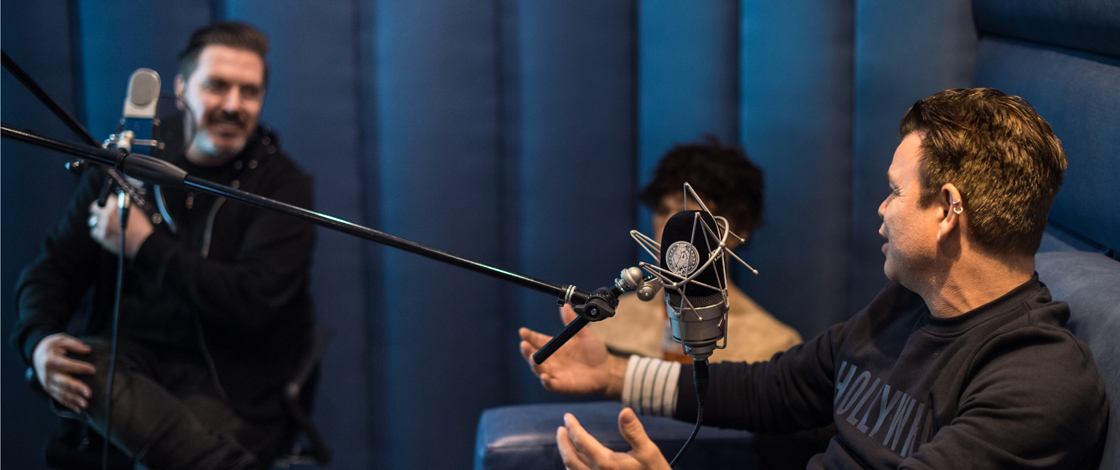 Busy is boring. Everyone is busy, and everyone who is not busy wants you to believe they are. Social media has become an online evidence room where people can rise, grind, and deposit digital breadcrumbs that support the fact that, on the daily, they're making more strategic moves than a roomful of Russian prodigies at a chess convention.
However, Pasquale Rotella is, without a doubt, extraordinarily busy.
Before 2016 is over, Insomniac will have hosted or cohosted more than a dozen festivals between SoCal and Seattle, and produced multiple EDCs all over the world—not to mention orchestrating the expansion of EDC to new locations around the globe. And in the middle of it all is Pasquale, our head Night Owl.
So why on earth, with a dizzying travel schedule—including checking in on business ventures like his Las Vegas restaurants, new clothing and vape initiatives, and investments in emerging digital technologies—would Pasquale commit to the rigors of a radio show that involves curating dozens of tracks and guest mixes each week?
"It started with my passion to connect with music more than I have in recent years. With the growth of Insomniac, I found myself doing way more business than creative things," he admits. "I need to keep both those things balanced to be happy."
Whether it's bringing people together through the festival experience or rewiring his own love of music and discovery through Night Owl Radio, this idea of connection has been at the crux of everything Pasquale has done for the past 23 years. If dance music is a Greyhound bus transporting fans to stops all along the EDM superhighway, Insomniac-owned or otherwise, the radio show gives Pasquale the proverbial aux cord.
Night Owl Radio is a place to communicate with the culture, premiere tunes, feature interviews with Headliners, showcase guest mixes, or just wax poetic into the great wide open. More importantly, it's yet another avenue—along with social media—to hear what the Headliners are saying in return. Which DJs move the needle? What aspects of the festival experience resonate most with hardcore fans? What sounds are bubbling beneath the surface, ready to be pushed to the forefront on the shoulders of dance music's next subculture?
"Whether it was through trading mixtapes or early UK pirate radio broadcasts, dance culture always found creative ways to get the music out there to the people," says Pasquale. "Night Owl Radio takes influences from all of that. We feature guest DJ mixes, we have artists handpick and talk about some of their favorite tunes, and of course I get to have a little fun on the mic. It's like being a DJ and an MC, all at the same time."
Pasquale knows that collaboration often elicits the sweetest results, so like many endeavors at Insomniac, Night Owl Radio is a team effort. Bangers emerge from the depths of SoundCloud and are volleyed through iChat windows. Chatter in the hallways leads to a premiere. The Night Owl is the ultimate arbiter, but the parliament is also given a voice, and so are the people. Real-time interaction on social is invaluable to the process, and ultimately, Night Owl Radio becomes tailored to the same audience that walks through the gates of EDC.
"In the end, I'm just another Headliner," says Pasquale, matter-of-factly. "To work behind a company name and not communicate directly with the fans would be a disconnect. I love what I do, and connecting with like-minded people is part of it all. This is also the best way to be better at what I do. Nobody teaches me more than the fans."
Night Owl Radio broadcasts every Friday at 6pm PT on SiriusXM Electric Area. Listen to every episode on iTunes or at www.soundcloud.com/InsomniacEvents.
---
Share
---
Tags
---
You might also like