'Night Owl Radio' 181 ft. Wax Motif and Whethan
Upcoming Event
The spread for this week's show is as jacked as ever, as Pasquale sifts through the seemingly endless supply of heaters and pulls out the ones that pack the biggest punch. He's come across quite the variety (which is nothing out of the ordinary around these parts) and sews them all together for another fist-clenching episode guaranteed to put your weekend right on track. After he is done burning through those bits, his two guests have a turn at throwing down the tracks.
Putting in work in the Up All Night arena is Wax Motif, an Australian artist who has put his own signature spin on house music. His output is ever-changing, as he never seems to get complacent with the manner of grooves he lays down for a wide range of labels, such as Musical Freedom, Mad Decent, Night Bass, and the list never quits. Wax is one of the acts you should keep an eye out for at Beyond Wonderland SoCal next month, and he makes that extra clear with the three picks he points out during his appearance here.
On a much shorter timeline, we have Whethan dipping below the border for a set at EDC Mexico in a couple of weeks. The Chicago-based producer has been rushing up the ranks in the past year, going from SoundCloud sensation and transforming into a clear-cut hit-maker with a strong sense for what works melodically. His Life of a Wallflower Vol. 1 EP was a testament to that, and he has what it takes to blow you away when he graces the decks in Mexico City—much like he is doing this week on the guest mix.
Night Owl Radio is available via iTunes, so get to subscribing on your iOS devices.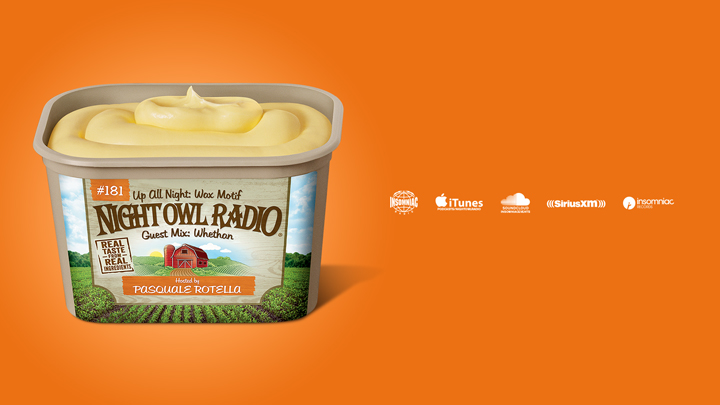 'Night Owl Radio' 181 Track List

Mercer "Your Love"
Rebuke "The Pipe"
Watermät "Preach"
Kokiri "Joy" (Kokiri's Back to '96 VIP Mix)
HODA "Switch Dub"
Inkline & Taiki Nulight "FR"
Glowie "Body" (Redlight Remix)
Tony Romera "Oldskool"
Arikakito & Aliii "Save Me"
DJ Zinc "Close My Eyes"
Matroda "They Call Me"
Rodg "The Coaster"
GotSome "Everybody Know Now"
Keeld "Gilles"
Chris Lorenzo "Hallucinogen"

Wax Motif - Up All Night
21 Savage ft. J Cole "A Lot"
Phlegmatic Dogs "Keepmastik" (Taiki Nulight Remix)
Eli Brown "Kingston Crunch"

Matt Fax "To the Ground"
Markantonio "Reef Note"
Eli Brown "Tech This Out" (Melody's Enemy Remix)

Whethan Guest Mix

Nalin & Kane "Beachball" (Tall Paul Remix)
Follow Wax Motif on Facebook | Twitter | SoundCloud
Follow Whethan on Facebook | Twitter | SoundCloud
---
Share
---
Tags
---
You might also like