5 Must-See Acts at Holy Ship! 13.0
Upcoming Event
If you were able to snag a cabin aboard the first 2019 sailing of Holy Ship!, our annual rave cruise, consider yourself #blessed. Holy Ship! 12.0 is officially sold out. (Pro tip: We're releasing a limited number of cabins tomorrow, Tuesday, October 9.) But you're in luck, #ShipFam: Next year, we're going on back-to-back Holy Ship! cruises.
Holy Ship! 13.0, setting sail Wednesday, January 9, through Saturday, January 12, 2019, from Port Canaveral in Florida, will feature a full day of sailing upon the open seas, a daylong party stop at Great Stirrup Cay, and all sorts of ill shit. The lineup is stacked with legends like Claude VonStroke, Rusko, and Green Velvet; mega artists like the Black Madonna, Louis the Child, and Tchami; and buzzing up-and-comers like Fisher, Will Clarke, and Born Dirty. We've also got some special parties and label events locked in, including 12th Planet's Dubstep Dungeon, AC Slater's Night Bass, Ghastly & Friends, and tons more. That's in addition to the poolside parties, curated activities, and surprise sets that have come to define the Holy Ship! experience and fan-focused community.
Holy Ship! 13.0 cabins are available now.
You can get an early taste of the upcoming sounds of the sea with our official Holy Ship! 2019 Spotify playlist. Today, hop aboard as we sail into open waters and take a deep dive into the five must-see acts at Holy Ship! 13.0.
ZHU (Blacklizt)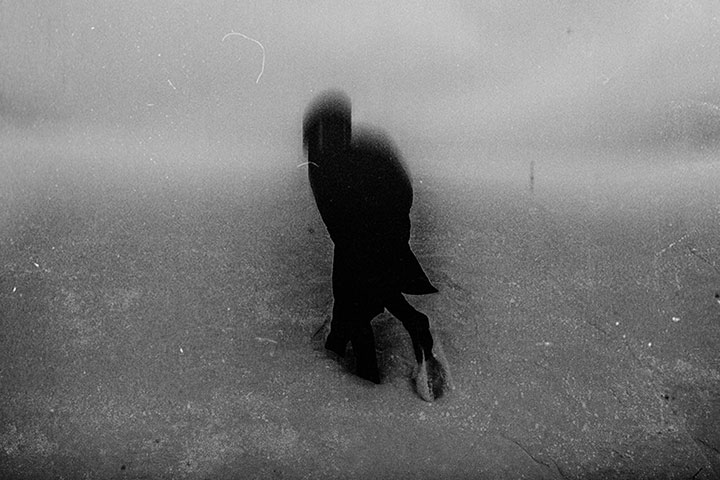 You may not know what mystery producer ZHU looks like, but you definitely know what he sounds like. After first breaking out with his Grammy-nominated international hit "Faded" in 2014, ZHU has been on a mission to challenge dance music norms. Instead of bombastic builds and in-your-face drops, ZHU delivers calculated, manicured soundscapes that are more cerebral than neon-lit ragers. He continues his mission of heady, moody music on his newest album, RINGOS DESERT, a desert-themed epic of lost love and sex-crazed sensuality. Featuring collaborations with TOKiMONSTA, Majid Jordan, and Tame Impala, RINGOS DESERT packs an inch of biting pain with every bit of pleasure.
Fortunately for ZHU fans, the dude is on double duty for Holy Ship 13.0. In addition to performances as ZHU, he's also presenting his Blacklizt concept, which requires a strict all-black dress code and features the artist spinning darker and deeper sounds like deep house, techno, and acid house. That means you'll hear every shade of ZHU at Holy Ship!
Follow ZHU on Facebook | Twitter | SoundCloud
Bob Moses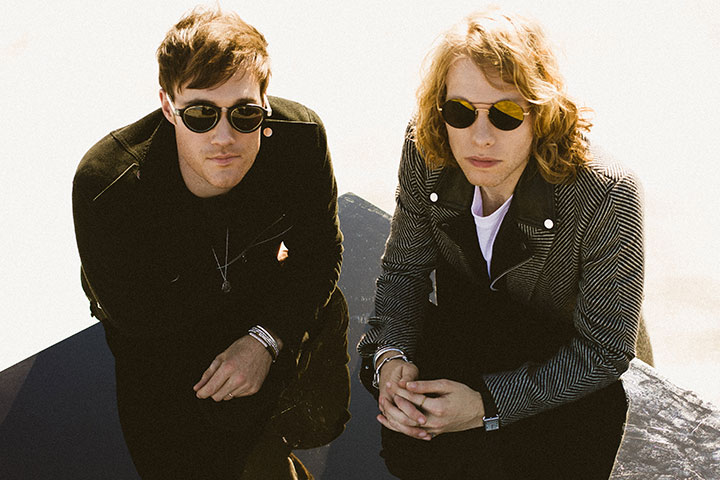 Born in Canada, officially formed in New York, and now based in Los Angeles, Bob Moses is the electronic duo of Tom Howie and Jimmy Vallance. The two, who attended the same middle school and high school in their native Vancouver, shared very similar music tastes in off-kilter genres and sounds like California punk, Northwest grunge, and minimalist electronic. That blend of rave and rock would eventually come to define the Bob Moses sound, which fits nicely within electronic and rock circles. Where their 2015 debut album, Days Gone By, was rooted in the electronic underground, their newest project, Battle Lines, sees the group switching into full band mode.
Recorded in a studio in Los Angeles and shaped while on the road, Battle Lines features more live instrumentation than ever before, including live drums for the first time ever, live bass on every track, and collabs with an outside producer, another first. The band recorded the tracks on Battle Lines live off the studio floor, amplifying the live feel of album cuts, like the dark and chunky "Heaven Only Knows" and the haunting title track. While the songs on Battle Lines may sound best in the arid desert air, they'll provide the perfect sunset cruise soundtrack.
Follow Bob Moses on Facebook | Twitter | SoundCloud
Denis Sulta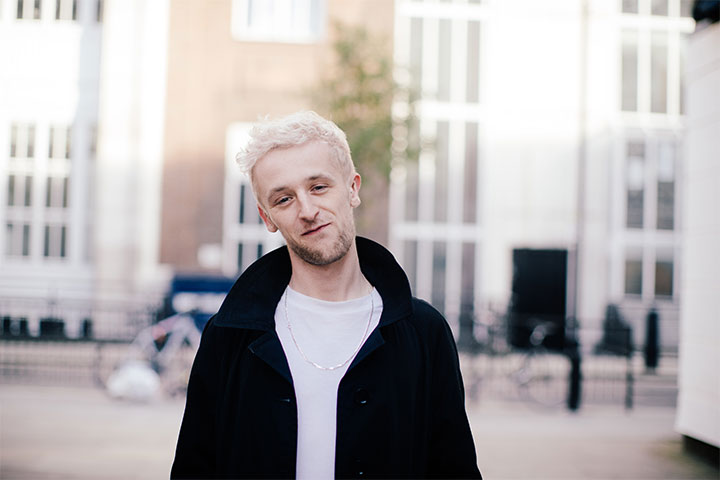 Up-and-comer Denis Sulta is fast becoming one of the brightest voices to come out of the bustling Glasgow underground. His expansive and impressive breadth of dance music is rooted in his days as a former record store employee and a regular DJ at Sub Club, the world-famous club that has shepherded Glasgow's long-standing electronic scene for decades. These days, you can hear that electronic music education across his growing discography, which traverses everything from the deeper shades of house ("Nein Fortiate") to undulating techno ("It's Only Real"). He was signed early on to Dixon Avenue Basement Jams and has also released on the influential Numbers label, all before kicking off his own Sulta Selects imprint last year. Right now, he's got all the trappings of becoming the next breakout dance music star: He's a Red Bull Music Academy graduate, he ranked in the top 30 on Resident Advisor's Top DJs poll in 2016, and he's currently on the cover of Mixmag. It's not so much if Denis Sulta will reign supreme, but when.
Follow Denis Sulta on Facebook | Twitter | SoundCloud
Yultron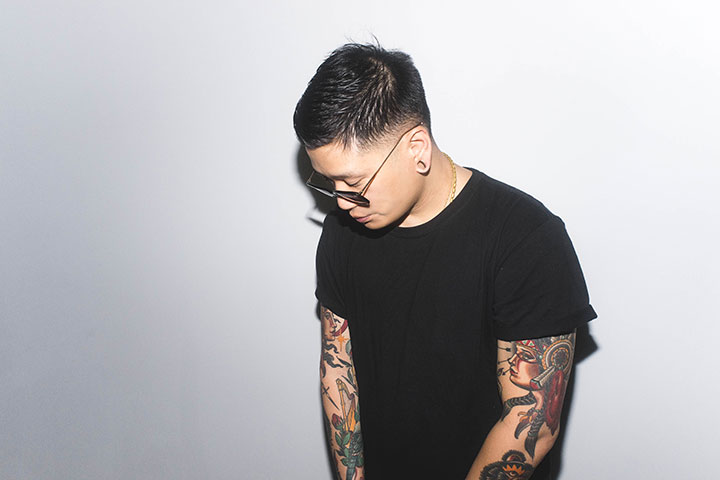 If you haven't attended one of Yultron's rave proms, you're really missing out on one of the best club events in America. The Los Angeles–based producer/DJ does not hide his dedication to the rave; his hard-hitting rave anthem "Imma Be a Raver," featured on the EDC Las Vegas 2018 compilation, is all the proof you need. So when Insomniac teamed with Yultron to launch the 1st Annual Rave Prom this past June, we weren't sure what to expect. What we got was a wild adventure that was unafraid to break the music rules, much like Yultron's own music. A casual stroll through his SoundCloud unleashes dirty dubstep drops ("Nu Luv"), head-knocking electro ("Make Electro Great Again"), and even some laid-back R&B ("Sip Sip"). His music is so limitless, you'll often get a mishmash of genres in one song: "Sleep at Night," his collaboration with Gammer for Insomniac Records, traverses electro, hardstyle, and happy hardcore. That is all to say, expect the unexpected at any Yultron set.
Follow Yultron on Facebook | Twitter | SoundCloud
Steve Darko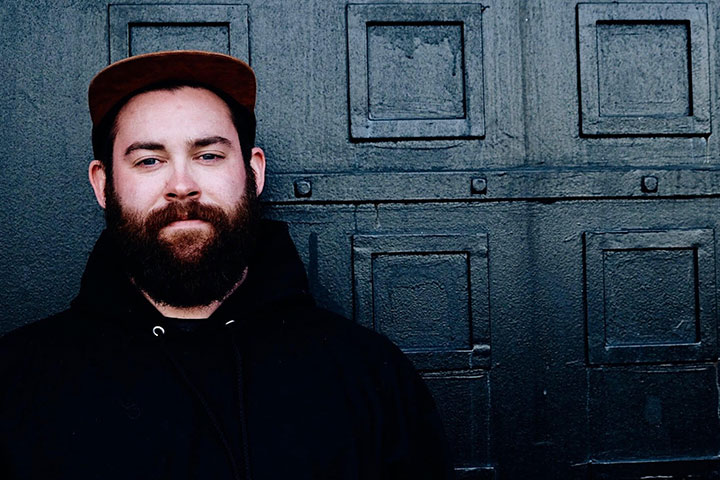 Boston-born producer/DJ Steve Darko is part of the new class over at Dirtybird. A Track of the Day regular—see "Murda Beats" and "Temptation"—and a newcomer to our IN / ROTATION imprint via "Down," his collab with Left/Right, Darko got his start producing beginner beats on FruityLoops. He made the jump from hip-hop to electronic music after he discovered the Crystal Method and Shpongle. These days, he throws down bass-laced house that's funky and chunky, with just enough techno grittiness to knock the subs. Dirtybird head honcho Claude VonStroke was quick to snatch up Darko, signing the rookie on as direct support for his fall/winter world tour this year. After making his Dirtybird debut this past May via his breakthrough Fried or Fertilized EP, Darko returns with "Switch It Up," the opening track on the newly released Dirtybird Campout West Compilation, on which he also provides an exclusive mix.
Follow Steve Darko on Facebook | Twitter | SoundCloud
Holy Ship! 13.0 sets sail Wednesday, January 9, through Saturday, January 12, 2019. Sailings depart from Port Canaveral in Florida. Cabins are available now. For more information, visit the official website.
Follow Holy Ship! on Facebook | Twitter | Instagram
---
Share
---
Tags
---
You might also like