5 Must-See Acts at HARD Summer 2018
Upcoming Event
Sure, we're in the thick of summer right now. But any true music fan knows that summer doesn't really happen until HARD Summer comes around. Lucky for us, we're only days away from this year's festival, which returns to Southern California Saturday, August 4, and Sunday, August 5, at the Speedway in Fontana, CA.
HARD Summer 2018 tickets are on sale now.
Celebrating 10 years of cutting-edge music and larger-than-life performances in 2017, HARD Summer returns for another installment of tastemaker bookings and forward-thinking lineups. As the premier summertime electronic and hip-hop festival in Southern California, HARD Summer fuses the best of both worlds for a high-octane weekend where music always comes first.
If you're looking for some musical goodies ahead of HARD Summer 2018, we've got you covered, fam: Check out these official mixtapes from Ducky, JSTJR, Hekler, Bontan, and Griffin Stoller. Pro tip: You can stream the full HARD SUMMER 2018 Official Mixtape Series on SoundCloud.
Today, let's take a deep dive and get to know the five must-see acts at HARD Summer 2018.
Rico Nasty
Saturday, August 4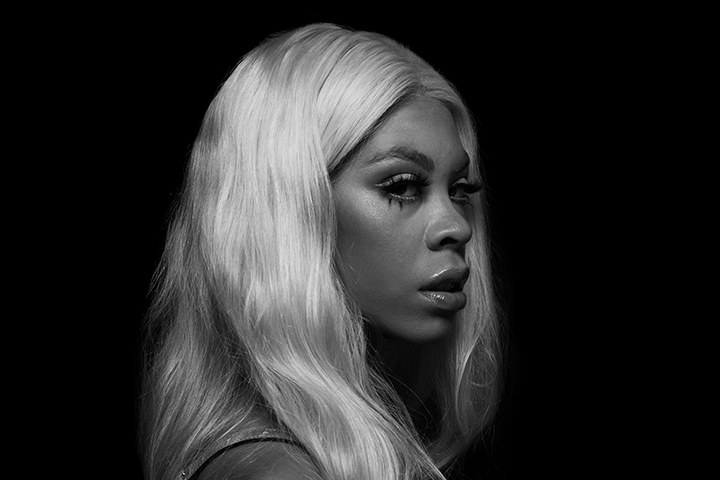 Queen of the "Nasty Mob," Rico Nasty is a hard-edged rapper with a sweet side. Born in Maryland and now repping the wider D.C. area, Rico Nasty is behind the self-described "sugar trap" sound, which, as the name implies, mixes trap aggressiveness with her cartoon-like image and influences. (Peep her 2016 Sugar Trap and 2017 Sugar Trap 2 mixtapes for a crash course.)
Making the transition from poetry to rap, Rico Nasty is today one of the most buzzing hip-hop artists, blowing up from the internet underground and graduating to festival stages. In 2016, breakout rap star Lil Yachty hopped on a remix of her track "Hey Arnold," which helped catapult Rico Nasty into the mainstream. She joined forces with Yachty once again in 2017 on the track "Mamacita," which was featured on The Fate of the Furious: The Album soundtrack. Last month, Rico Nasty made her major label debut with Nasty, her sixth mixtape overall and her first for Atlantic Records. Despite its mainstream appeal, Nasty goes hard AF and is a contender for one of the best rap albums of 2018.
Follow Rico Nasty on Facebook | Twitter | SoundCloud
Elohim
Sunday, August 5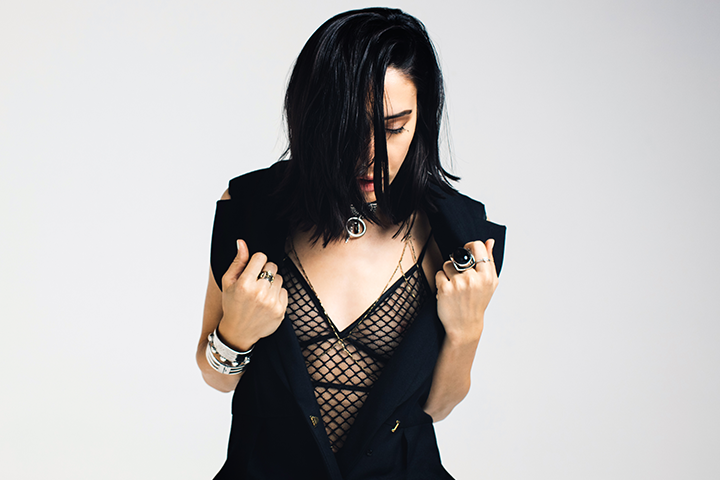 While she's known to hide her face, multifaceted artist/producer/singer/songwriter Elohim isn't afraid to show her feelings. She puts her full emotional range front and center on her self-titled debut album, one of the best electronic releases of this year. Take "Panic Attacks," for example, where she openly sings, "Started taking pills and now I'm living alright / Besides the constant numbness and thoughts of suicide." Deep stuff, indeed.
But Elohim is not all heavy introspection, as heard on the bright "Hallucinating," the future-leaning "I Want You," and the gorgeous "Sleepy Eyes." The wide production dexterity heard across Elohim is all thanks to a combination of the artist's background as a classically trained pianist and her open willingness to experiment. Onstage, she brings this powerful mixture to life to deliver a level of live performance rarely seen in electronic music these days.
Follow Elohim on Facebook | Twitter | SoundCloud
Petit Biscuit
Sunday, August 5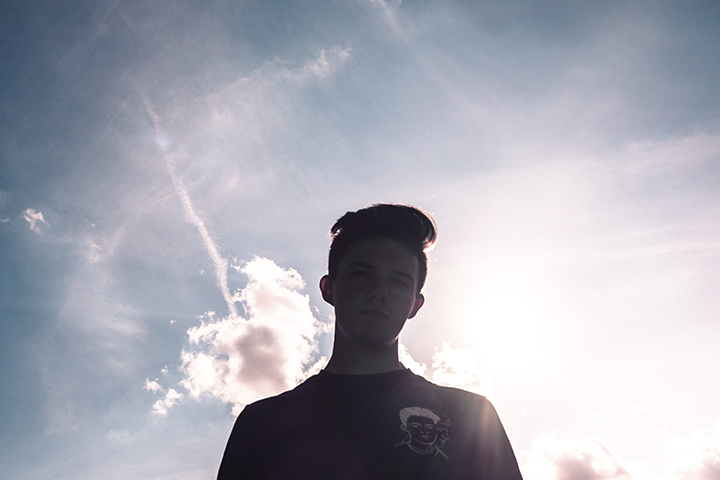 Last year, French electro wunderkind Petit Biscuit wowed the world with his debut album Presence, a pretty little trip through ambient, techno, house, and electropop. Barely 18 years old, Petit Biscuit fully flexes his skills as a multitalented artist throughout Presence, which sees him wearing many hats: producer, composer, and singer. Even as a newcomer, he's able to pull some big names for official collaborations on Presence—including Lido, Bipolar Sunshine, and Panama, among others—and even bigger streaming numbers: His breakout hit "Sunset Lover," originally released in 2015, counts more than 275 million Spotify streams, with an additional 32 million on SoundCloud.
For Petit Biscuit, Presence is the culmination of a life spent perfecting his craft. He first picked up the cello at age 5 and has been developing his skills with the instrument for longer than half his life (13 years). By age 11, he was already experimenting with electronic sounds, which would later inform his style as Petit Biscuit. As his magnum opus, Presence today stands at the crossroads of his acoustic history and electronic future.
Follow Petit Biscuit on Facebook | Twitter | SoundCloud
Madam X
Sunday, August 5
The term "madam" is often used to refer to a woman in a respectful manner, which is really the only way one should address Madam X. DJ. Label head. Club impresario. This woman has done it all. But first and foremost, Madam X is a tastemaker. Second to that, she's a proud Mancunian: In 2011, she cofounded BPM, a label and club night in her native Manchester, to showcase and develop the city's rising talents and underground scene. She also heads up the Kaizen imprint, dubbed one of the top 20 record labels of 2016 by Mixmag. Through Kaizen, Madam X helps slang some of the best sounds the UK has to offer, from dark-tinged dubstep to heady bass.
She's equally a boss behind the decks, where she's known to explore everything from grime and techno to bass and garage without a flinch. Just like her proven track record as a trendsetting label head, Madam X has the golden ear as a DJ, which has earned her gigs hosting her own shows on BBC Radio 1, Rinse FM, and NTS, as well as performances from underground nights at Manchester's Warehouse Project to festival slots at Reading Festival. Head here for a master class in proper DJing.
Follow Madam X on Facebook | Twitter | SoundCloud
Sullivan King
Saturday, August 4
The worlds of bass music and heavy metal have always shared a lot of similarities, from the frenetic headbanging to the intense crowd energy. For guitarist-cum-producer Sullivan King, that creative crossover fuels his current sound: mosh pit meets dancefloor.
King's signature sound, equal parts dubstep and metal, mixes two disparate worlds into one cohesive, neck-snapping sound. Today, Sullivan King is in his own sonic lane. He's given metal-powered remixes to numerous EDM anthems, including "Bass Cannon" from Flux Pavilion and Dada Life's "Kick Out the Epic Motherf**ker," the latter with Riot Ten. He's also collaborated with Jauz ("Pure Evil"), Ghastly ("Kill It With Fire"), and KAYZO ("Till We Die"). Most recently, he's dropped some hard-hitting heat, including: a remix of Bring Me the Horizon ("Throne"); a collab with Kill the Noise and Snails, alongside Jonah Kay ("Shake the Ground"); and his own Come One, Come All EP. Word on the street is that he's got a massive collab with Excision in the works, too.
On the live front, King ups the ante with his progressive setup, which sees him mixing traditional rock elements, aka his Schecter guitar, with electronic gear like CDJs and Ableton. Expect this show to be one-of-a-kind at HARD Summer.
Follow Sullivan King on Facebook | Twitter | SoundCloud
HARD Summer 2018 takes place Saturday, August 4, and Sunday, August 5, at the Speedway in Fontana, CA. Tickets are on sale now. PT. For more information, visit the official website.
Follow Hard Summer on Facebook | Twitter | Instagram | SoundCloud | YouTube
---
Share
---
Tags
---
You might also like