5 Must-See Acts at Electric Forest 2018 First Weekend
This month, we're heading back to Electric Forest, a magical outdoor spectacle built on love, art, camping, memories, and music. Every summer, Electric Forest brings together a committed family of music lovers, lovingly called the Forest Family, to experience a wonderful world filled to the brim with carefully crafted art pieces, creatively themed environments, colorful, interactive characters, and imaginative storylines. It's all set within the natural beauty of the venue, a literal forest electrified by all the aforementioned elements that make this place so special. 
Electric Forest 2018 wristbands and lodging packages for both weekends are available now.
Electric Forest is the physical embodiment of music, art, and community, combined to create the ultimate festival experience in a unique outdoor setting. At the core of it all is the diverse range of music, which this year represents the best acts across virtually every genre imaginable. There's so much good music in 2018, Electric Forest is once again spreading across two fun-filled weekends.
The Electric Forest 2018 lineup is super stacked, so we're highlighting some of our favorite acts across both weekends. Today, get to know the five must-see acts who are performing exclusively on weekend one of Electric Forest 2018.
Mount Kimbie
Friday, June 22, at Sherwood Court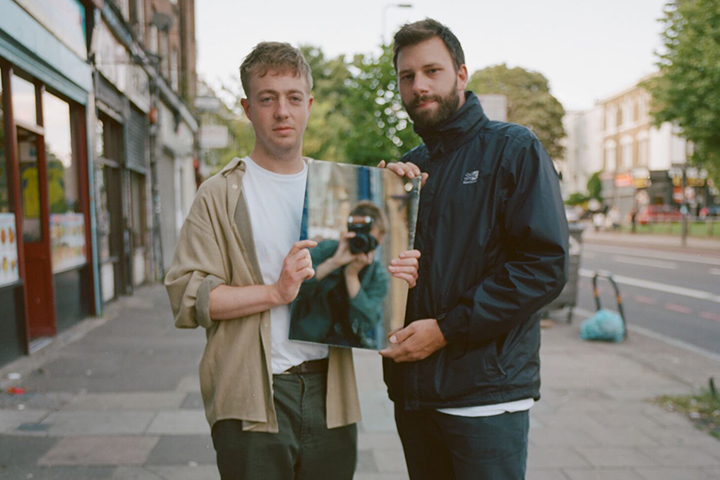 Originally formed in 2008, London duo Mount Kimbie is part of a larger scene of forward-thinking artists redefining the UK electronic sound. Producers Dominic Maker and Kai Campos, who first met while studying at Southbank University in London, began tinkering in a home studio and eventually created the strong sonic identity that would become the Mount Kimbie style: atmospheric electronics mixed with live instrumentation, moving vocals, and bass experimentation. That unique sound is today credited for birthing the post-dubstep movement—which mixes elements of bass music and dubstep, ambient, electronica, R&B, IDM, and other forms of underground flavors—with Mount Kimbie serving as the microgenre's undisputed architects.
Mount Kimbie have since evolved their sound significantly throughout the years across their full-length albums Crooks & Lovers (2010) and Cold Spring Fault Less Youth. It all builds up to their newest and most ambitious release to date: Love What Survives. As one of the best albums of 2017, Love What Survives is a years-in-the-making masterpiece that epitomizes the Mount Kimbie vision.
Expansive, experimental, and exciting all at the same damn time, Love What Survives is Mount Kimbie reaching for the stars and then blasting right through the cosmos into infinity. The album is defined by its robust take on the electronic canon and its diverse collaborations, which include Micachu, friend and frequent collaborator James Blake, and indie weirdo King Krule, who provides a hauntingly beautiful vocal performance on "Blue Train Lines," the best track on the album and one of the best songs of 2017.
Mount Kimbie are known for their boundary-pushing live shows, too, so make sure to schedule this on your must-attend list. They're part of the Ninja Tune Curated Event alongside Bonobo, Thundercat, Floating Points, and others—a dream lineup, if you ask us.
Follow Mount Kimbie on Facebook | Twitter | SoundCloud
Floating Points
Friday, June 22, at Sherwood Court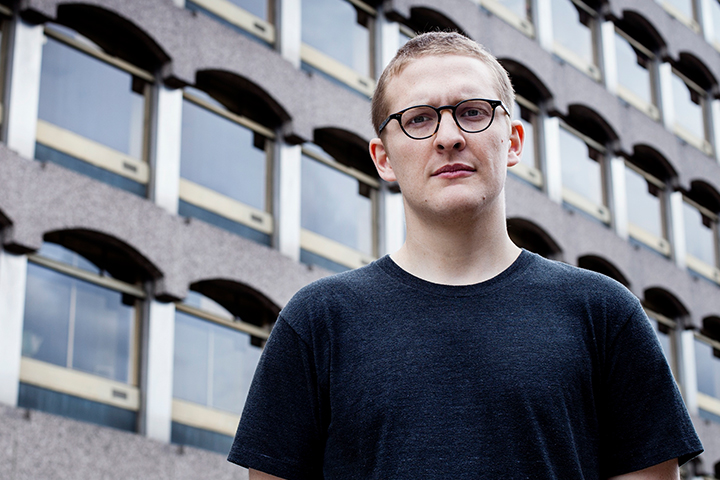 What began as a solo project a decade ago by English musician and producer Sam Shepherd has since evolved into one of the most exciting live acts in electronic music today—bar none. Shepherd is a multitalented creative who also holds a Ph.D. in neuroscience and epigenetics, so if you wonder why Floating Points' take on atmospheric electronics is so dang brainy, now you know.
Following the release of the critically acclaimed debut Floating Points album, Elaenia, in 2015, Shepherd evolved his project into a fully formed live band. He then tackled his most ambitious project last year via Reflections – Mojave Desert, a short film and accompanying soundtrack that featured completely brand-new compositions and was shot and recorded in the titular desert. Reflections, the first in a series of environmental recordings to be filmed and recorded at different locations around the world, beautifully exemplifies the artful potential of electronic music, with Floating Points as one of the leading figures pushing the possibilities into the future, as always. He followed up in late 2017 with Experience Peroration 6, an immersive VR music project screened in 4D in NYC.
The Floating Points live experience is exactly that: an unmatched journey in live sound that you should never, ever miss when the opportunity arises. He now brings that live magic to Electric Forest, joining the Ninja Tune takeover for a solo live performance where you can expect something completely original. In the meantime, check out "Ratio," his 19-minute opus through sonic intricacy and daring experimentalism.
Follow Floating Points on Facebook | Twitter | SoundCloud
Kyle Watson
Saturday, June 23, at Forest Stage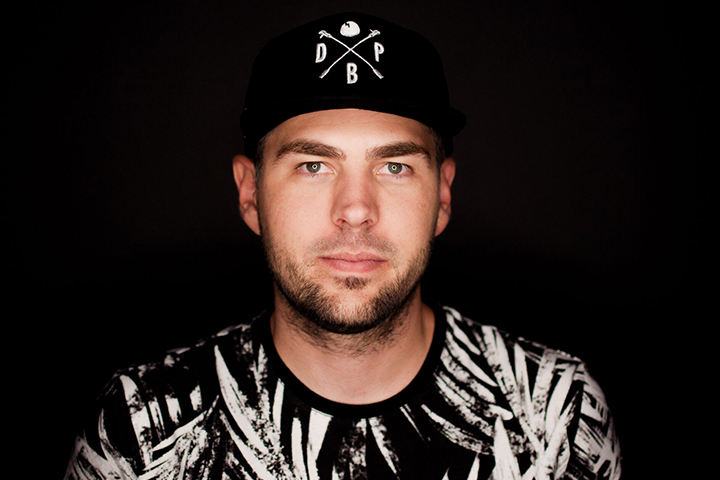 Straight outta Johannesburg, Kyle Watson is today considered one of the biggest acts to break out of the growing dance music scene in South Africa. He's since graduated beyond that country's small yet dedicated community to become a bona fide international touring artist and star in the making. If you notice a distinct level of finesse in Watson's music, that's all due to the dedicated musical training in classical piano and music theory to which he committed in his youth. All those years of prep now shape his style of bouncy house and punching tech house.
His shape-shifting style has landed him multiple releases on all the top-tier dance labels—including Heldeep, Dirtybird, Atlantic/Big Beat, Universal, Ultra, and This Ain't Bristol, the latter of which has provided a bustling home for the up-and-comer—plus remixes for Rudimental, Zhu, Oliver Heldens, Justin Martin, and Malaa. Watson is no stranger to the Insomniac family: He's been featured on our beloved Track of the Day series not once, not twice, but a whopping four(!) times. For a young act like Watson, the future is undoubtedly bright, and with big plans already in the works—including a few high-profile remixes and a massive project he's waiting to unveil—2018 will be his year of world domination. For now, catch Kyle Watson funking it up at the This Ain't Bristol takeover alongside Mija, Totally Enormous Extinct Dinosaurs (DJ set), Maximono, and others.
Follow Kyle Watson on Facebook | Twitter | SoundCloud
Tsuruda
Friday, June 22, at Forest Stage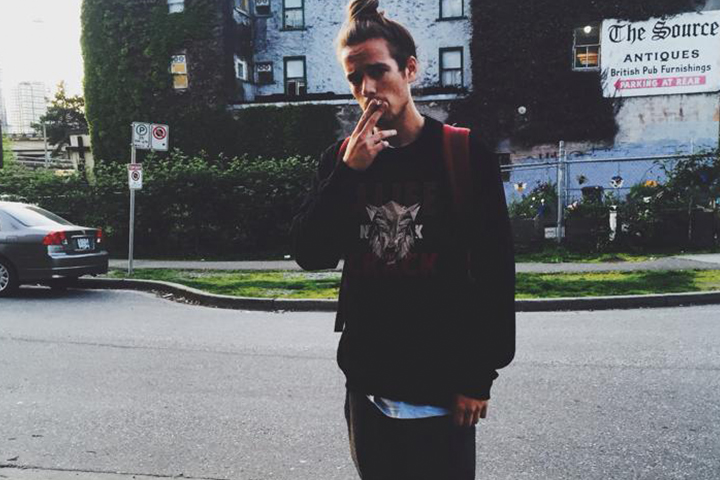 Thomas Jay Tsuruda, known to music fans and bass-heads simply as Tsuruda, owes his rich, fluid sound to his boyhood days spent learning music and mastering multiple instruments. He committed himself to classical training at an early age—as soon as he could read, according to his bio—and began his musical mission to conquer every musical instrument possible, first with piano, followed by the violin and vocals. After years in classical music school, from kindergarten to 8th grade to be exact, he was producing by the tender age of 15. Today, he's one of the most exciting acts in the global bass scene and counts five full-length self-releases and multiple singles on various forward-thinking labels and collectives as diverse as Darker Than Wax and Team Supreme. His robust, bass-heavy sound is dank enough to simultaneously melt minds and open dimensions, which is to say it's trippy and experimental AF. His experimental, future-forward sound finds a fitting home at the Forward Thinkers showcase presented by Mr. Carmack.
Follow Tsuruda on Facebook | Twitter | SoundCloud
Maddy O'Neal
Saturday, June 23, at Sherwood Court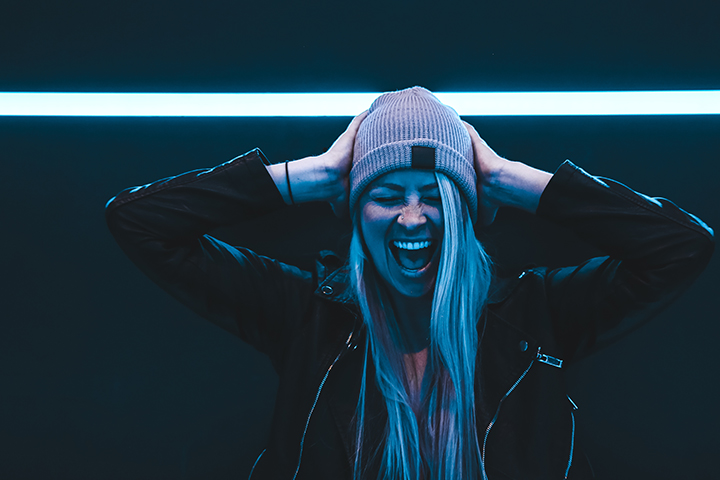 There's a certain bass twang that rings fiercely in Maddy O'Neal's brand of funky low-end goodness. You can chalk that up to her home base of Denver, CO, the definitive bass capital of the US. There, she's carving her way into the scene as one of the most promising acts in the city. Today, O'Neal enters her newest career chapter as—well, herself—stepping into the spotlight all her own for the first time ever. And already, things are looking pretty propitious for the up-and-comer. Her sound is defined by a clever mix of live electronics, rock 'n' roll roots (care of her family), and old-school hip-hop. Combined, those elements will make for a future-funky set perfect for the hippie vibes at Electric Forest.
We first met O'Neal this past March with the glitch-tinged future dub of "Valkyrie," a collaboration with Dreamers Delight on Gramatik's Lowtemp. She's since kept the fire burning with "Self Equity," a hip-hop-fueled collaboration with fellow Denver-based producer Bass Physics featuring MC Knowledge Thyself. For those eager for some new music, she's got a new single in the works, plus a new EP on the way, which means you'll be grooving to some dank bass beats in no time.
Maddy O'Neal has made it a personal mission to become a female leader in the male-dominated live electronic genre. By our count, she's well on her way.
Follow Maddy O'Neal on Facebook | Twitter | SoundCloud
Electric Forest 2018 takes place June 21–24 (weekend one) and June 28–July 1 (weekend two) at Double JJ Resort in Rothbury, MI. Wristbands and lodging packages for both weekends are available now. For more information, visit the official website.
Electric Forest is produced by Madison House Presents and Insomniac.
Follow Electric Forest on Facebook | Twitter | Instagram | YouTube
Follow Insomniac Events on Facebook | Twitter | Instagram | SoundCloud | YouTube | Spotify
---
Share
---
Tags
---
You might also like