5 Essential Artists: September 2015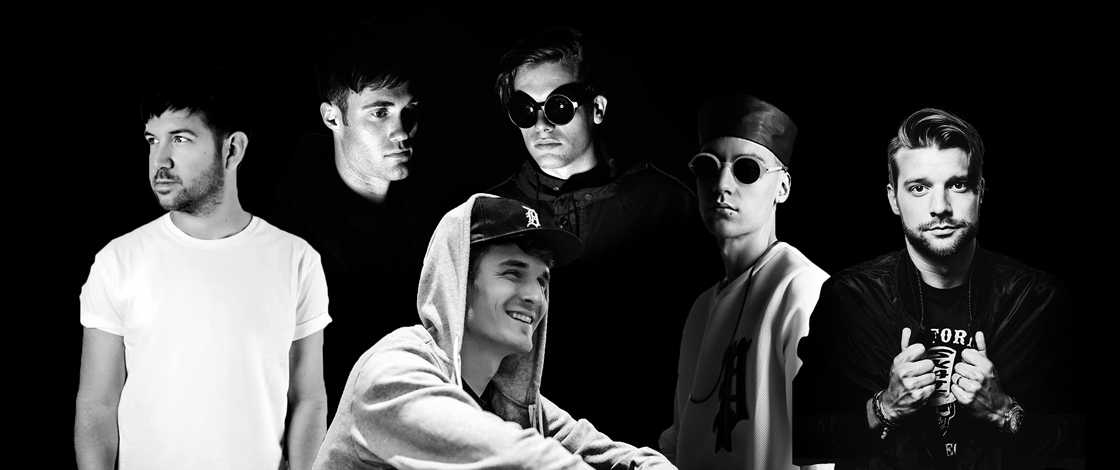 Upcoming Event
Every month, Insomniac spotlights five exciting artists across all the genres that comprise the electronic music realm—from the trenches of dubstep, the deep-bass bins of house, the unifying melodies of trance, and beyond. Dive into these musical geniuses, and continue your music discovery journey with the 5 Essential Artists series each and every month.
GRiZ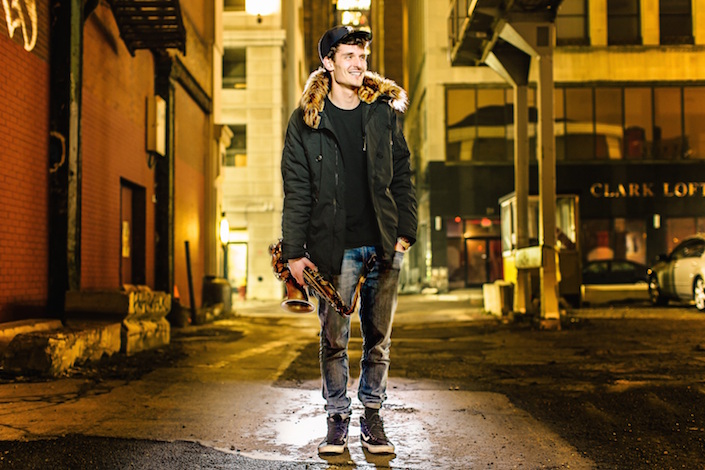 From: Detroit, MI
For fans of: Pretty Lights, Big Gigantic, Paper Diamond
Releases on: All Good Recordings, OWSLA, and more
Why you should be following: Colorado is famous for spawning a community of multi-instrumentalist producers that seamlessly blend soul, jazz, swing, dubstep, drum & bass, and funk into some kind of unstoppable concoction that's sure to get every music-lover high on life. GRiZ is that kind of artist, and yet, he's somehow from the hard streets of Detroit. Then again, Detroit is the home of Motown, and that's about as classically soulful as it gets. On his latest release, Chasing the Golden Hour, Pt. 1, the sexy sax-playing producer delivers six sample-based grooves perfect for playing while you say "sayonara, summer." It's bittersweet and beautiful, like a red and orange sunset on a magical day bleeding into an even better night.
Take a spin: Your first thought might be, "Hey, isn't this the beat from that Biggie song 'Who Shot Ya?'" You are correct, but Diddy copped that sample from an old David Porter joint titled "The Masquerade Is Over." That's Porter singing in the background. GRiZ works the familiar horns and keys into an energetic froth screaming to be played in the famed Red Rocks Amphitheatre. His sax playing pushes the whole funky thing over the edge. Boom bap, indeed.
Follow GRiZ on Facebook | Twitter
Jimmy Edgar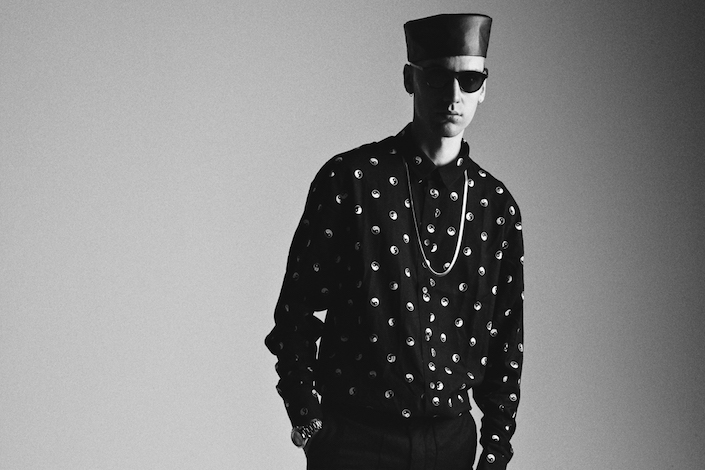 From: Detroit, MI
For fans of: Boys Noize, Claude VonStroke, Machinedrum
Releases on: Ultramajic, !K7 Records, Detroit Underground, and more
Why you should be following: Techno is making a killer comeback, and these days, the weirder the better. Jimmy Edgar is a young god of the scene. His productions lie at the cutting edge of the genre's evolving sound and indeed help push that boundary with every new mechanical sound. He also sets visual trends with his strange graphic design aesthetic, and he melds these two worlds as head of tastemaker label Ultramajic. Along with his creative partner Pilar Zeta, he explores "ideas about musical shamanism, digital altars, and meditation through color and vibration." That's a direct quote from his artist bio, and that pretty much sums up the vibe perfectly. Expect more weirdness from Jimmy via his forthcoming Shine EP, out September 18 on Ultramajic.
Take a spin: When he's not touring the world (which is quite often), Jimmy is taking Ultramajic into the future, but 10 months ago, he dropped a glorious four-track EP titled Saline. It's a straight stomper of monstrous proportions, and you should give each track a listen, but "Decalcify" is particularly head-knockin' and plenty of bizarre. When this beat comes on, a little attitude is inevitable.
Follow Jimmy Edgar on Facebook | Twitter | SoundCloud
Bob Moses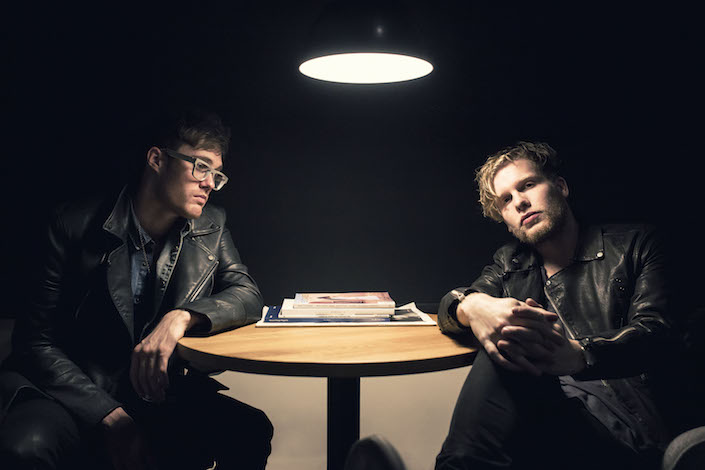 From: Vancouver, Canada
For fans of: The XX, Moderat, Burial
Releases on: Domino, Scissor & Thread, and more
Why you should be following: On a post-Disclosure dancefloor, musicality is king, and Bob Moses has that stuff in spades. Before you put your foot in your mouth at some hip party, Bob Moses is composed of two dudes. That's slightly confusing, but there's nothing hard to understand when it comes to the duo's lush, melancholic indie house. I say "indie house" because the instrumentation is just too broad to be classified as purely electronic. It's got a lot of post-punk vibes, but deep down, it's pure four-on-the-floor brilliance. Bob Moses already won the heart of the underground, but they're looking to take the sound a little more mainstream. Look out for the pair as they embark on their first major headlining US tour in fall, and definitely be on the lookout for the new album Days Gone By, to be released September 18 on Domino Records.
Take a spin: "Talk" is the first single from the upcoming Days Gone By, and it is just sex in a WAV file. Smoky vocals linger over a beat driven by percussion and a punchy, funky bassline. By the time the chorus hits, you've been swept under, completely at the mercy of the musical mood. From beginning to end, it's truly mesmerizing.
Follow Bob Moses on Facebook | Twitter
Yotto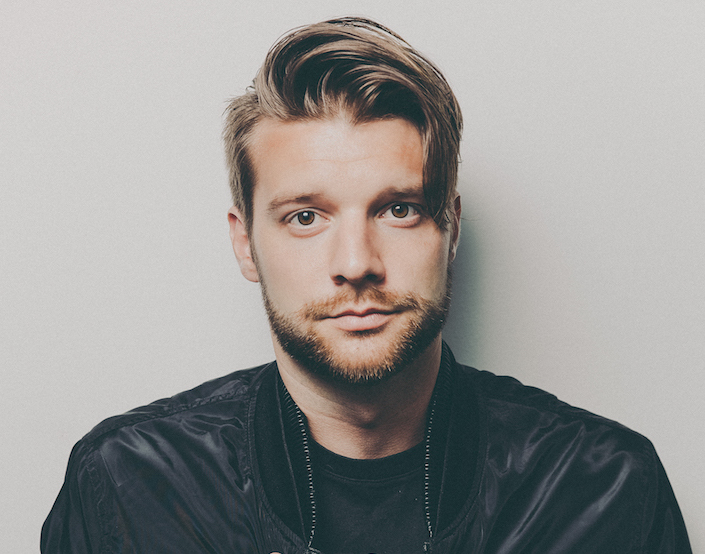 From: Helsinki, Finland
For fans of: Dusky, Kygo, Hot Since 82
Releases on: Anjunabeats, Anjunadeep, and more
Why you should be following: First of all, Kygo and Hot Since 82 aren't usually mentioned in the same conversation, but Yotto's feel-good laziness is tinged with just enough soulful depth that he seems to fall directly between the two. Whether you're used to a tropical house summertime tune or a dark room full of bearded V-neck hipsters, Yotto will appeal to the childlike wonder in you. His sound is actually refreshing and unique, which must be why Anjunadeep snagged him for its tight-knit roster. He's the latest signee to the label, but he's making huge waves, and you have got to ride one.
Take a spin: Mere days ago, Yotto blessed the world with three songs in the form of an EP called Wondering. It's gorgeous, it's atmospheric, and it's the beginning of a really exciting thing. The title track is seven minutes and thirteen seconds of pure sonic bliss. Put it on, lean back, and let the cares of the day wash away.
Follow Yotto on Facebook | Twitter
Etherwood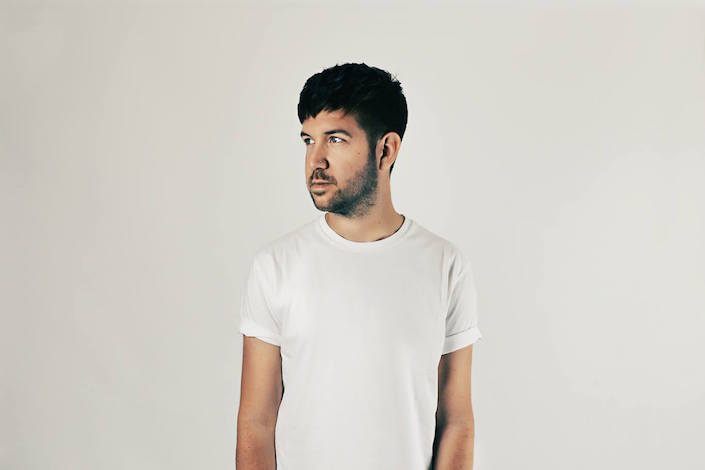 From: London
For fans of: Netsky, Gorgon City, Camo & Krooked
Releases on: Medschool Music, Hospital Records, UKF, and more
Why you should be following: Etherwood, affectionately referred to as "Woody" by his biggest fans, came at the scene like a bat out of Hell. He made his drum & bass debut in 2012 and quite immediately gained the respect of his peers. His signature style is a masterful blend of quick, pulsing drums and languid, dreamy melodies. Strings, piano and angelic vocals float over machine-gun rhythms in tracks that are energetic and thoughtful. It's a formula Lana Del Rey and Gorgon City had to nab for their remixes, and when Woody dropped his self-titled debut LP in November of 2013, he was praised as the "Best Newcomer DJ" and "Best Newcomer Producer" at that year's D&B Arena awards. His progression continues with Blue Leaves, a follow-up album that does justice to the recognition he's been given and proving once and for all that Etherwood is a talent that's only begun to blossom.
Take a spin: The second track on Blue Leaves is nothing short of poetic in composition. It's that feeling when a thought races through your mind while the world stops around you, or maybe it's the world that moves quickly while you stay seated under your favorite tree. Zara Kershaw provides the soulful singing that ties it all together.
Follow Etherwood on Facebook | Twitter
---
Share
---
Tags
---
You might also like