1,000 Words With Demian Becerra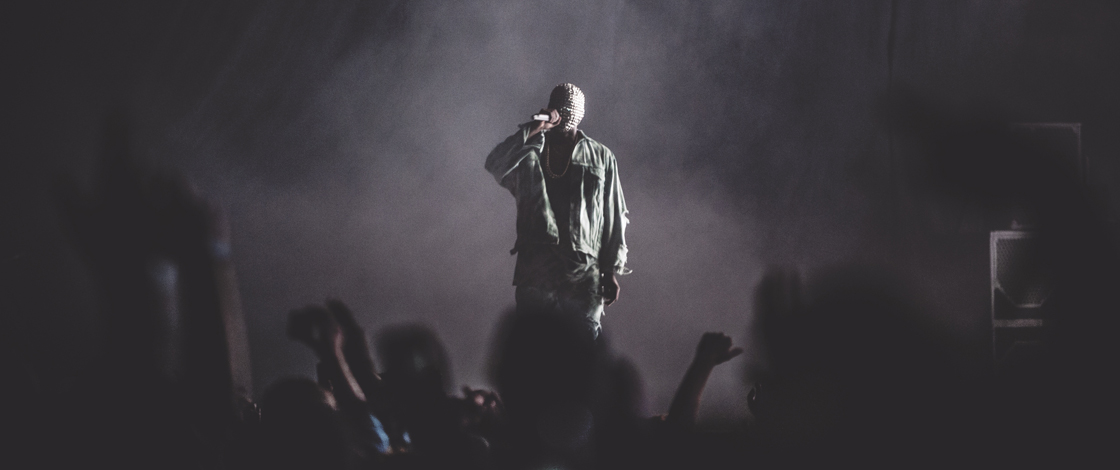 Name: Demian Becerra
Hometown: San Francisco, CA
Occupation: Photographer
On assignment at events in 2016 including: EDC Las Vegas, EDC Mexico City, Isle of Light in the Dominican Republic, and various events at Art Basel Miami.
Reminiscing on: EDC LV. Nothing compares to it in scale or production. EDC Mexico City in February was also really cool. My whole family is from Mexico, so I've spent a lot of time there. Getting to go back for work was a full-circle kind of thing.
Looking forward to: Art Basel in Miami. It's a really fun time because I see a lot of industry people, and we all get to party and see art shows together for a week.
First experience with electronic music: Since I was a little kid, I've been obsessed with all types of music. I listened to Daft Punk and Moby growing up, and I was really into Depeche Mode.
I got into photography: Kind of on accident. Honestly, photography was never something I was trying to do as a job. Around Thanksgiving one year, I went to a Destructo show at the Roxy, and I snuck my camera in. I know that's frowned upon… but I just took some photos for fun.
And then: I put them up on my MySpace. Destructo contacted me saying he liked them and asking if I wanted to shoot a New Year's Eve event for him, so I did. It just went on from there. Looking back, I used to have concert photos from magazines covering the walls of my room as a kid. I guess I was influenced by them, and I didn't even know it.
My shooting style is: I start with the more generic shots I know all my clients will want. Then, I try to capture the micromoments that happen when I'm walking between those generic shots. I want to take a photo that shows what it feels like to be there, as opposed to just, this is what it is. I've worked in a lot of clubs on the ground, so I've taken a lot of pictures of individual people, and over time I've been fine-tuning my method with a more artistic approach. Now, I take a lot of individual portraits of people at festivals.
The shot I'm proudest of: From the last few months, that would be an epic fireworks photo I took at EDC LV—you know, with the stage lit up and the fireworks going off. It's not my go-to type of shot, because it's not my strength, but the rest of my team has them, and I really wanted to try to get one at EDC this year. I was shooting at cosmicMEADOW, and Marshmello was playing; I knew the fireworks were going to happen anytime. I had to run to the media center to grab my tripod and then run back to the stage, where I climbed to the top of the grandstand. I got up there totally out of breath, but I took this long-exposure shot of the fireworks, and it came out great.
My craziest on-the-job moment was: At a Gesaffelstein show in San Francisco. It was right after the attacks on France, so it was a tense time—especially for him, as a French man. A while back, I'd taken this cool photo of him—one of my favorite photos I've ever taken, actually—and people always compliment me on it. So, at this show, someone showed him that photo, and he was super excited about it… He asked to take a photo with me. I'm a big fan of his, so it was a really cool moment.
Best festival Instagram tip: Everyone has got the performer from so far away that he just looks like a small dot. Try instead to get a small moment of your friends, and what it feels like to be there. It'll end up being more special to you than any shot of the stage.
This is one of my favorite portraits I've ever taken. It's from a press shoot of a friend, Giraffage, taken at Sutro Baths.
A select from a personal photo project I was working on five years ago about San Francisco public transit and people always being on the go.
Another personal photo project I worked on several years back about looking up to find new ways to look at a familiar place.
San Francisco Airport has become my second home.
I've had a ton of layovers in Phoenix. I love those windows.
Was surreal returning to Mexico City for work and exploring with the Insomniac photo team after the festival.
Seville train station. I spent two weeks in Spain last summer, and it was amazing being able to see so many places by train.
Seville, Spain.
Traveling to Paris alone for vacation was probably one of my favorite trips of my life. I landed and went straight to Notre Dame with my backpack—couldn't wait to do anything else.
I love all the trees in Northern California.
Portrait I did for my friend Alandria for her techno project, Adra.
Gesaffelstein. Need I say more.
Photographing two people who don't like to be photographed (Four Tet and Jamie xx) was tough, but I love this shot of them going back to back.
If you know me, you know how much I love Kanye. This is the only photo I've taken of him, so it will forever be one of my favorites.
Ratatat (it's not black and white).
It's funny how I didn't know a lot of these people back in the day, but I'm now friends with a lot of them. This is for the bass heads: it has Jauz, 12th Planet, LOUDPVCK, and a ton more.
I miss my harlots.
Tree-of-life vibes.
San Francisco and the memories I've made with people here will always have the biggest impact on me, even when I move.
We pulled together a gallery of our favorite photos by Demian. Check it out here.
Follow Demian Becerra on Facebook | Twitter | Instagram
---
Share
---
Tags
---
You might also like