Taiki Nulight Goes Rogue on Wobble-Loaded 'Agent Moody' EP for Insomniac Records
Bass house has blown up, and much of its ubiquity can be traced back to the work of Taiki Nulight. His is a name that should not be taken lightly, considering the groundwork the Brighton-based operative has done to assemble a militia of heads who are always down for the low-end. After a healthy run of releases on Night Bass, Black Butter and Dim Mak, he is now going rogue with an uncontrollable four-tracker on Insomniac Records.
Agent Moody is far from a drill; it's a special-ops assignment that calls for the trademark garage-nodding wobbles and sneaky percussive arrangements from the one and only Taiki. His agenda quickly comes into focus on "Double Agent," where loose, tumbling basslines call their own shots. "I Mean" is the second order of business, and it stretches into the stranger end of the spectrum through nutty highs and naughty lows.
"Feels Like" is the most vivacious offering from the bunch, with a spry spirit and lighthearted bounce filling out its quick-shifting step. Categorically entrenched in a late-night vibe, "Mood" ushers in a serious beat backed by the kind of lead you always want to find yourself in front of. Whether it's dark and twisted or punchy and upbeat, a Taiki Nulight track will always make you feel like dancing is the only option. And Agent Moody gives us four irrefutable reasons to hop on our feet.
Since the four-track EP is already making its rounds out in the field, we figured we would have a word with Taiki Nulight so he could get you up to speed on the mission at hand.
Taiki Nulight's Agent Moody EP is available here.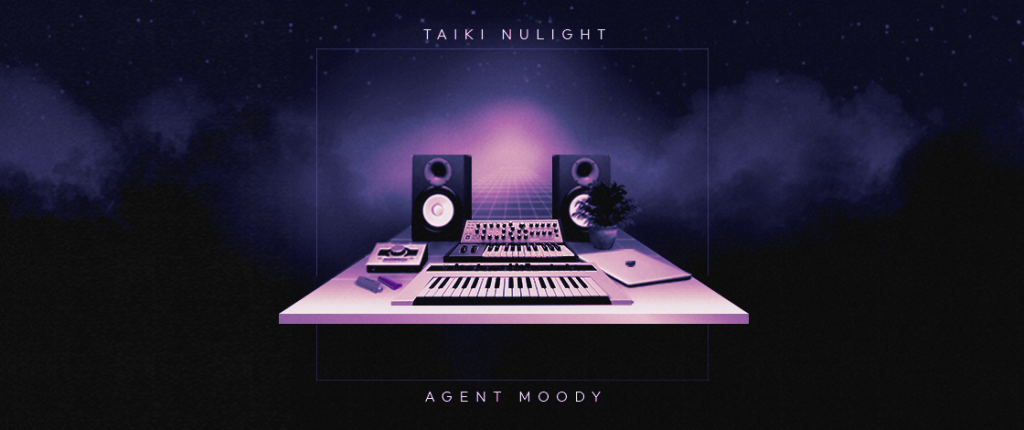 Since the last time we spoke, you've put out an impressive number of records on imprints such as Night Bass, Punks, RAM, Simma Black and more. Do you feel like your productivity has gotten better as the demand has increased, or were you always this efficient in the studio?
Ever since I got started, I've always had a hard work ethic. I used to sit at home for hours on end, just messing around on Fruity Loops. I had the free version, so I couldn't save my project files, which meant that on most occasions, I had to finish project files in one sitting. So, I guess that's where I've adopted my efficiency in the studio.
Have any aspects of your life changed with your rise in popularity?
I get complimented for my work, and I get stopped here and there for pictures, but nothing really changed in my life in that aspect—apart from frequently traveling abroad and meeting lots of new people, which is awesome.
What type of environment/headspace were you in when writing these four tracks? Did that happen to affect the vibe at all?
The same as any other tracks. I've always got friends 'round when I write, and I want to have fun, jump around, and just be stupid with it.
There's been a lot of attention getting shown to the bass house scene. Why do you think it is blowing up the way it is now?
Because of people like AC Slater pushing labels like Night Bass and artists like Chris Lorenzo pushing barriers.
Where do you hope to see the scene go from here?
Lots of new music, new artists, and new directions.
What are you looking forward to most for the remainder of the year?
My States tour in May, Shipsomnia Cruise in June, and festival season.
Follow Taiki Nulight on Facebook | Twitter | SoundCloud
Follow Insomniac Records on Facebook | Twitter | SoundCloud
---
Share
---
Tags
---
You might also like