'Night Owl Radio' 157 ft. MK and BIJOU
As we enter the final week of August, the excitement for this year's Nocturnal Wonderland is really starting to sink in. The festival is right around the corner, and Pasquale is putting us in a clear line of sight for the two-day festival by tapping two acts from the lineup as his guests this week. Before he lets them do their thing, he takes some time placing a few fresh jams in front of your faces.
We recently leaned on the first guest for an official Nocturnal mix. If you've spent any time with it whatsoever, you've already learned just how big of a deal this Detroit-bred house head really is. MK has been a staple of the scene for as long as most people can remember, and we've got the living legend on the hook for a special Up All Night appearance. All three of his selections are cuts he's currently cranking on the DJ circuit.
Holding it down for the guest mix this week, we have the king of ghetto house; you all know him by the name of Bijou. He's been banging out the most street-certified grooves lately, including this Dr. Fresch collab that showed up on Insomniac Records earlier in the year. The Arizona resident slaps his name on a 30-minute mix guaranteed to get you going in the weeks leading up to Nocturnal.
Night Owl Radio is available via iTunes, so get to subscribing on your iOS devices.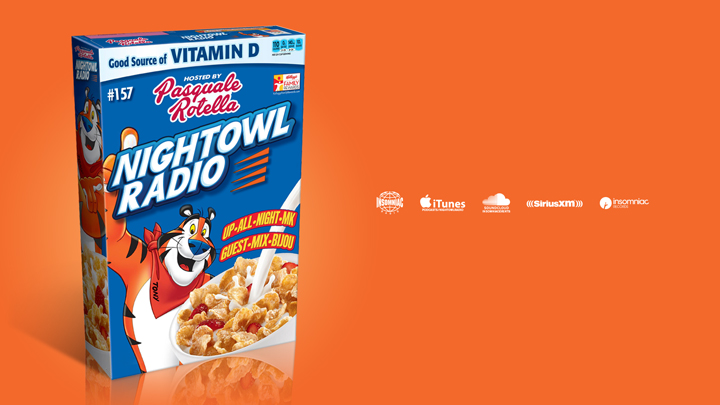 'Night Owl Radio' 157 Track List:

GAWP "Gold Baby"
Rico Tubbs "Sweet Time" (Circa 92 Remix)
Jace Mek "Bent"
PEACE MAKER! "Everyday" (Keeld Rework)
Dope Ammo, Kathy Brown, Wyld Child, Frenic "I'm Good" (Liquid Remix)
Zendlo "My Mind"
Luuk van Dijk "Acid Trip"
No Requests "Warehouse 1999"
Phoebe d'Abo "No One"
Honey & Badger "Manneken Peace"
Dennis Quin "Glass Bass"

MK – Up All Night
Tove Lo "Disco Tits" (MK Remix)
MK "17"
Armand Van Helden vs. Butter Rush "I Need a Painkiller" (MK Remix)

CLB "Burn"
Chris Lorenzo "Ectomorph"
1788-L "N U / V E R / K A"
Mob Tactics "Crazy Hype" (Annix Remix)
REZZ "Flying Octopus"

Bijou Guest Mix

Clivilles & Cole "A Deeper Love"
Follow MK on Facebook | Twitter | SoundCloud
Follow Bijou on Facebook | Twitter | SoundCloud
---
Share
---
Tags
---
You might also like