'Night Owl Radio' 153 ft. Basscon: Wasteland 2018 Mega-Mix
This week, the Basscon team gave life to their very own imprint. The catalog's 001 saw them assembling an extremely on-point Wasteland 2018 compilation in honor of the current iteration of their SoCal hard dance festival. It was meant to be a taster of what to expect when the speakers are fired up and the dancefloor starts to fill up with its cult following.
Now, it's Pasquale's turn to put the spotlight on the party—and he does so by dedicating this episode strictly to the sounds Headliners will be struck with starting tonight, through to tomorrow. His one-hour Wasteland mega-mix contains the most maniacal, heart-pounding cuts pulled from the artists who will be taking the decks over the course of the next couple of days. If you aren't already out there getting lost in the sauce, this show might give you a few regrets.
Night Owl Radio is available via iTunes, so get to subscribing on your iOS devices.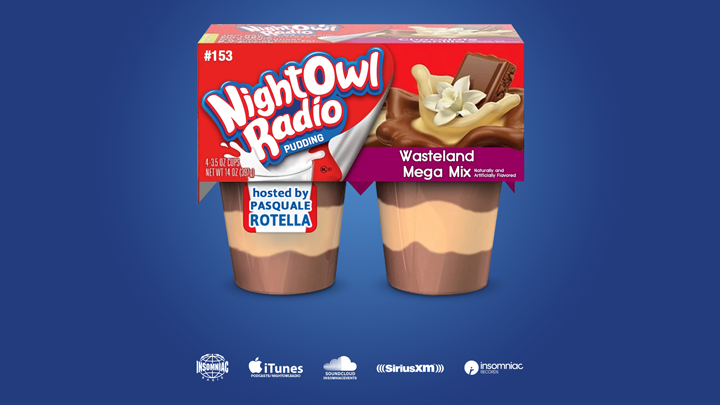 'Night Owl Radio' 153 Mix Track List:

Dr Phunk & Hardwell "Here Once Again"
Sylence "Holding On"
Recoder "Journey" (Defqon 2k18 VIP)
Rize "Get Down"
NONToxic "Fading Down"
Timmy Trumpet & Junkie Kid "Toro"
Max Enforcer "Lost in Paradise"
Brennan Heart & TNT "Hard Knockin' Beats" (2018 Edit)
Eiffel 65 "Blue" (Adrenalize, Code Black & Da Tweekaz Remix)
Atmozfears & Code Black "Starting Over"
Atmozfears & Noisecontrollers "This Is Our World"
Gammer "The Drop"
Gammer "The Drop" (Skellism Remix)
Sub Zero Project "Playing With Fire"
Armin van Buuren vs Vini Vici "Great Spirit" (Michael Phase Bootleg)
D-Block, S-te-Fan, Rebourne "Louder" (LOUD Edit)
Psyko Punkz "Psyko Foundation" (The Prophet Remix)
Headhunterz & Sub Zero Project "Our Church"
TNT & DJ Isaac "The Realm"
Max Enforcer "Even More Bass"
Technoboy, Tuneboy & DJ Isaac "Power Hour"
Code Black & Atmozfears "Accelerate"
Ran-D "Zombie" (Gammer Flip)
Wasteland 2018 takes place Friday, July 27 and Saturday, July 28, at NOS Events Center in San Bernardino, CA. Tickets are on sale now.
Follow Basscon on Facebook | Twitter | SoundCloud | Instagram
---
Share
---
Tags
---
You might also like