'Night Owl Radio' 128 ft. Ookay and Adventure Club
The weekend is just getting started, and Pasquale is breaking out the secret formula to help keep you fueled and fired up for your all your late-night activities. He kicks off the show with an onslaught of thirst-quenching beats, each with a boost of energy to give you the edge you need. After he's finished pouring out his picks, he passes it over to two guests who are on tap for Crush SoCal next Saturday.
Los Angeles–based producer Ookay has been elevating his clout game in the last year, taking his creativity to a whole new degree. Singing is another strength he's added to the bag, with his own voice gracing his most recent output. A great example of how he owns the mic is on his latest single "Cool," which happens to be one of the three selections from his Up All Night spot. The other two rightly do him justice, as well, but you'll find that out for yourself.
Ramping up the energy to an 11, Adventure Club hops on the decks to give us a taste of what to expect during their set next weekend. The Canadian duo is not shy in the slightest, and it shows. They dive face-first into a slew of bangers drenched in so much zest that they just might make your speakers wet.
Night Owl Radio is available via iTunes, so get to subscribing on your iOS devices.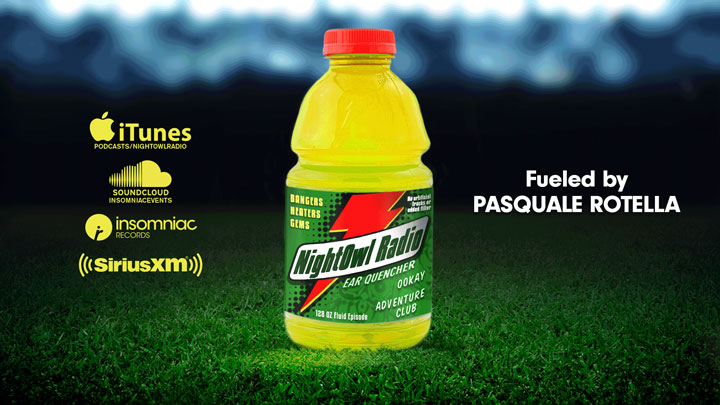 'Night Owl Radio' 128 Track List:

Textasy "I'm the Needle"
CLB "Into You"
BOMBA ROSA "Doors"
Volac "Russian Style"
Klosman "Girl"
BROSIK & Green Ketchup "To the Hearth"
Bad Computer "Disarray"
Joel Fletcher & Reece Low "Dark Beat"
Negativ "Enigma"
Maximono "On the DL"
ID "Crocodile"
Carta "IMMA G"

Ookay – Up All Night
Ookay "COOL"
Ookay & Fox Stevenson "Lighthouse"
Ookay "Stay Forever"

Fracture ft. Lucie La Mode "Take You"
Franky Nuts "All I Want"
a.i.ngel "Become God" (Xavi & Infrared Remix)
SLANDER & SAYMYNAME ft. Feli Ferraro "I Can't Escape"

Adventure Club Guest Mix

DJ Tango Tribute
---
Share
---
Tags
---
You might also like