Insomniac's Metronome series features mixes from some of today's fastest-rising electronic stars, as well as championed legends. It takes listeners deep across a wide range of genres, movements, cultures, producers, artists and sounds that make up the diverse world of electronic music.
New York City producer Curses makes music best listened to in those ephemeral hours when a late night has turned into an early morning. It's music for the part of the night when the sun is not far from rising, the whole world feels sort of sexy and surreal, and anything seems possible.
The Brooklyn-based Safer at Night label, from which Curses hails, consistently pump out house, techno and ambient music they call "the sounds of late-night Gotham." That after-party essence is captured in this mix Curses put together exclusively for Insomniac. Calling it Late December Nights, Curses weaves together a mélange of sinister, sexy techno and deep house by artists including Adam Beyer and Blond:ish, along with the just-released Skream remix of Curses' own track "Trouble." Get at it.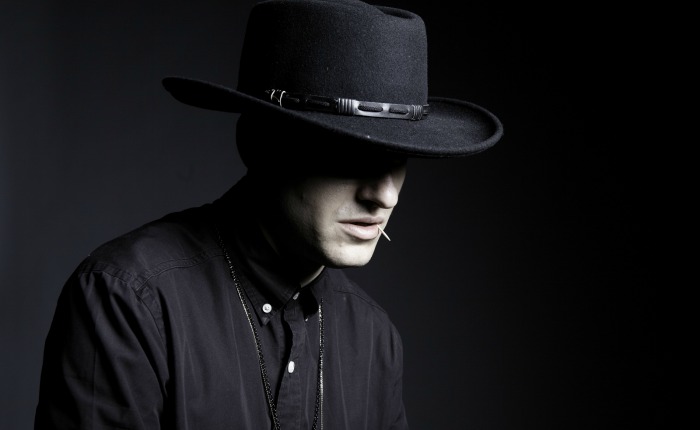 What's the ideal setting in which to listen to this mix? And with whom should it be listened to?
After the club shuts, at a friend's loft with new and familiar faces, because you want the night to continue forever.
Why'd you choose the Curses moniker, and what are your favorite curse words?
To be re-enchanted in what I was born to do, music. The best curse words are in Italian: porca, troia, cazzo, merda…
What are you listening to, currently?
So much fantastic music coming out right now, but Barnt, Conforce, Avatism, Profligate…
If you could put a curse on anyone, who would it be, and why? What kind of curse would you cast?
I left my spell book at home…
Any New Year's resolutions?
Eat more fish, drink more wine.
What's on the horizon? Releases? Shows? Etc.?
I'll be based in London for half the new year finishing my first Curses LP. So many gigs overseas coming up. Big collaborations and such.
Anything else you want people to know?
Safer at Night is growing. April marks only our one-year anniversary, so we have something very special planned.
Track List:

NYC Taxi Driver Badge #A5273 
Cruise Family "We're in Heaven" (Dream Mix)
Curses & DKDS "Trouble" (Skream Remix)
Agents of Time "Polina"
Adam Beyer "You're the Same"
Julian Jeweil "Rumble"
Cuticle "Faberge Tear" 
Chaim "Underwater"
Alex Justino "Vondelpark"
Him_Self_Her ft. Calder "Don't Fail Me Now" (Dubspeeka Remix)
Recondite "Caldera"
Curses "A Secret Place"
Asadinho "Haiku"
Audiofly, Muan, Robbie Akbal "Secreto" (Cozzy D Remix)
Ryan Crosson "Close to Danger"
Blond:Ish ft. Shawni "Wizard of Love" 
Alex Niggemann "Materium"
Magic Mountain High "Untitled A1"
Avatism "Adamant" (Lake People Remix)
Follow Curses on Facebook | Twitter
Follow Safer at Night on Facebook | Twitter | SoundCloud
---
Share
---
Tags
---
You might also like