Insomniac's Metronome series features mixes from some of today's fastest-rising electronic stars, as well as championed legends. It takes listeners deep across a wide range of genres, movements, cultures, producers, artists, and sounds that make up the diverse world of electronic music.
UK tech-house wizard GAWP had a life-changing 2017. Between signing records to Night Bass and This Ain't Bristol, becoming one of the newest recruits to the Dirtybird Players stable, and embarking on his first extensive US tour, there's very little doubt that he is deserving of every last accolade being thrown at him from DJs and the press alike. And while his booty-rockin' club thumpers might be just now popping up on your radar, calling him an up-and-comer would be a stretch. As he will tell you, he's had a long love affair with dance music, a career that started in the glory days of the UK super clubs.
GAWP is every bit of a beast behind the decks as he is in the studio. And his storied DJ career has, over the years, led him across Europe numerous times under his different aliases.
What's clear these days, though, is that his latest incarnation as GAWP is the nearest to his heart. A few years back, an accident led him to believe he'd given up on it for good. Thankfully, he has since decided that his lifelong love for the scene was too great to be kept in a vault, and after a few years of locking himself in the lab, he emerged with the fresh sound that has led him to be pegged as one to watch in 2018 by DJ Mag.
He's coming through now with a sweltering mix filled with those hip-shaking rhythms and sub-slaying basslines that have put him at the forefront of house music as we know it. And he's ready to share the story of how GAWP came to be.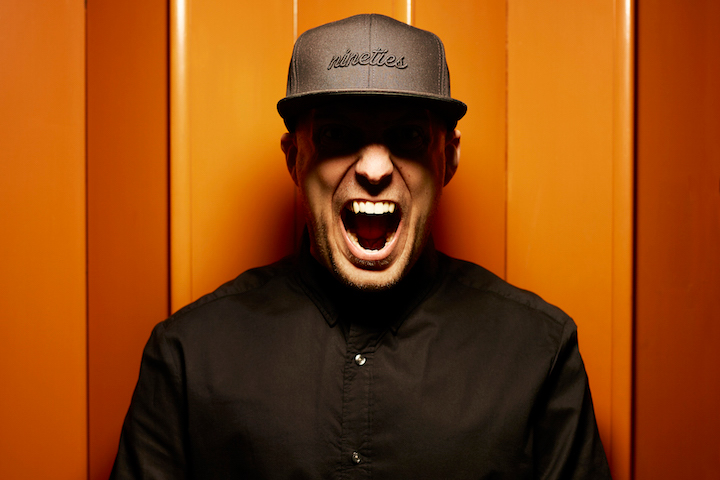 You had a huge 2017 and got signed to a bunch of your favorite record labels—and that doesn't come easy. Where did your journey in music begin, and how did you end up in dance music?
Grab a seat; this is a long one…
My journey was from a young age, when my dad used to listen to the Essential Mix on BBC Radio 1. He used to tape-record all the artists and have them in a rack labeled correctly with dates and specific titles, if they were specials or live from certain events or destinations. This got me hooked on the repetitive beats! I used to watch lots of German TV channels on our old east satellite, such as Viva, where they would have many great live shows, like the Berlin Love Parade and late-night live clubbing DJ streams.
[In] 1998, I visited Ibiza at 16 with some of my friends, with a letter from my parents allowing me to travel alone. I remember being in the swimming pool. The bar was playing the track "Horny" by Mousse T, and on someone's stereo there was another track playing, and by coincidence, they were in time. I was blown away and thought, I need to learn how to make two records go together myself. I was young, naïve, and I thought I had some amazing superpowers and an ear for it.
I returned to the UK after the two weeks of clubbing at Eden, Kaos, and Play2 (lol) and started buying records. I just went to the local record shop and randomly bought anything, not even listening, as I was unaware you could listen to them pre. Luckily, they were Daft Punk's "Around the World" and Wildchild's "Renegade Master." I bought two old record players from the car boot (really massive entertainment centers—you know, the ones with tape and radio, too) that had no pitch or tempo options, and I bought a three-channel microphone mixer to mix them, as I thought this would work. I used to DJ with my bedroom window open, hoping people would walk by and hear me, and sometimes me and my friends used to set up the decks in the garage and watch residents just walk by.
After a few years of DJ contests and hustling for gigs, I started to play the super clubs in the UK, the majority [of which] are no longer there anymore: Ministry of Sound Harrogate, Ikon and Divas, Kingdom Sheffield, etc. Then, after years of doing these six-hour residency sets far from home, I had an accident falling asleep at the wheel and wrote my car off. So, I decided to give up the DJing and just do music as a hobby, as the music I was also playing at the time was so mixed, and I really only loved dance music.
A few years later, I started producing with a friend. We had a duo, which ran for eight years, making fidget/electro house. After that, I started a solo project called GAWP.
You've previously professed your love for '90s American rap movies. Are you also a fan of that era's hip-hop?
Yes, I'm a huge fan of all music, but over the years, I've been into hip-hop from the likes of Slick Rick, Warren G, Cypress Hill, Eric B and Rakim, NWA, Easy E, Snoop, etc.
How has '90s hip-hop inspired your production style?
Mainly for me, it's things like the iconic 808 sounds, and like hip-hop, there's room in the tracks for big subs with high top leads. But then also, I love sampling—like using the SP1200 effect like Maschine and any drum machines to give it that rough saturated sound. Also, I'm partial to sample rap vocals, as they can be so tight when pitched up like three semitones.
You seem to have quite the obsession with analog music gear. When did that start, and what do you have in the collection?
Yes, this might be a little obsession. I've always been addicted to audio gear, ever since being a young lad. I first started going to car boot sales and buying up old amps and turntables, then started to collect old boomboxes. I currently have a Roland TR-909 and 808, Moog Voyager RME, Prophet 6 DSI, SSL X-Desk, SSL compressor, and Access Virus, amongst a few other bits.
You're currently on a huge tour of the US. How are you finding the crowds to be out here? How do they compare to the UK?
Surprisingly, it's very different… the music is a lot heavier over in the States, with warmup DJs setting a high bar on opening. Also, the crowds seem more open to taking risks musically, rather than sticking to the straight-up tech sounds, like some parts of the UK. But all in all, a good crowd is a good crowd. I do think the climate helps some areas of the world, though. Vitamin D for the win!
Can you talk about the mix you've put together?
Basically, I have put together this mix using just some of my favourite tracks, which have been going down well on my tour. There are also a few unreleased bits from myself and other producers I'm digging at the moment. Trying to take you on a little journey, but expressing my style and taste through track selection.
Thank you for all the continued support from everyone (apart from my next door neighbour).
GAWP Metronome Mix Track List:

OMNOM "Fo Free"
GAWP "Coolade"
HANNS "Southwest Streets"
Green Velvet, Shiba San "Chance"
David Keno "Don't Hold Back"
Ismael Casimiro "Cash Sistem"
GAWP "Blocker"
ZDS x Will Clarke "The Beat" (Two Tails Remix)
Flash 89 "Generate"
Mindek "Energiser"
Steve Darko & Hot Pot "Bot It"
GAWP "Redlight"
Miguel Bastida "Retroluzzione"
Will Easton "Technic"
Follow GAWP on Facebook | Twitter | SoundCloud
---
Share
---
Tags
---
You might also like