Jayceeoh Rolls Deep on Ridiculously Stacked Super 7 Vol. 7 Mix in Conjunction With Insomniac Records [Free Download]
There's a lot to be said about an artist based off the people they choose to keep company with. Los Angeles–based producer and turntablist extraordinaire Jayceeoh appears to have talented friends coming out the yin-yang, and he's known for showing them all kinds of love via his longstanding Super 7 mixtape series.
The idea behind it makes it all the more special: He and six of his homies each throw in their own 10-minute mini-mix, typically consisting of original bits, unreleased joints, and hush-hush edits that are cleverly crammed into an action-packed sequence of spot-on sampling and rapid-fire transitions.
It's always a nail-biting affair, and the latest installment hits especially close to home, with the Insomniac Records team tossing their hat in the ring. Powered by our in-house imprint, Volume 7 sees Jayceeoh rolling deep with an all-star crew, including Wax Motif, 4B, Dirty Audio, SAYMYNAME, YehMe2, and Ricky Remedy. The whole thing kicks off with a hyped intro from the one and only Redman, who sets up the next 70 minutes of nonstop wheeling and dealing of pure awesomeness.
Here's what was on Jayceeoh's mind:
Super 7 has been a labor of love since I started the series over seven years ago. In each volume, I feature groundbreaking artists and homies that have inspired me by pushing forward the art form of DJing and producing. As I evolve as an artist, the series evolves with me. If you look back at the history of the series, you can see its growth and evolution, which I am extremely proud of. I am honored to have partnered with Insomniac for the release of Volume 7. I have always dreamed of turning the series into a live event/touring entity. Who better to explore that with than Insomniac? Excited to see how Super 7 will grow in the years to come!
Tear through the entire mix below, and add a reminder to your calendar to swing by the upside-downHOUSE on Friday at EDC Las Vegas, where you can get into more super-legit mixing during Jayceeoh's set.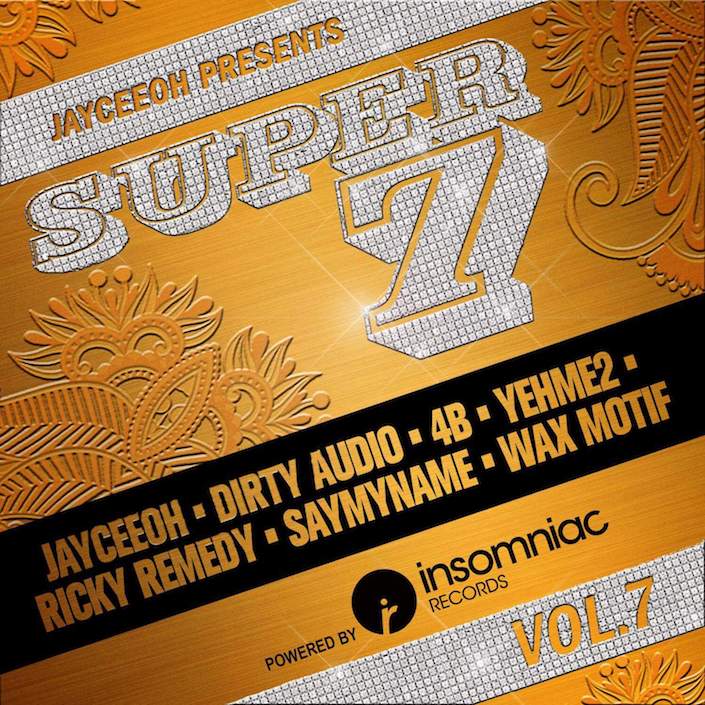 Follow Jayceeoh on Facebook | Twitter | SoundCloud
Follow Insomniac Records on Facebook | Twitter | SoundCloud
---
Share
---
Tags
---
You might also like