Insomniac Records Releases Arty + Destructo Remix Packages
Upcoming Event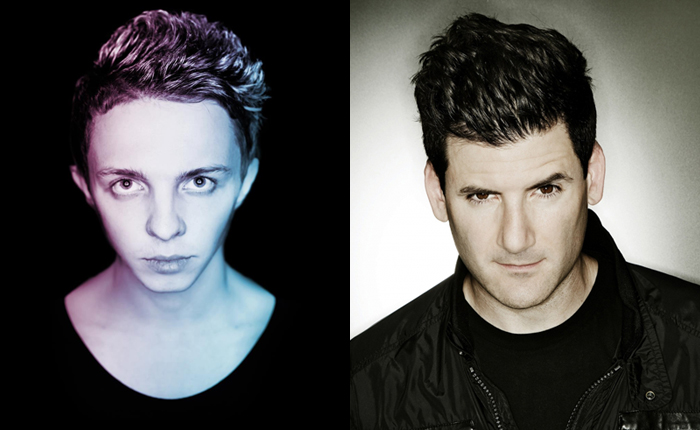 This is probably not the last time we're going to say this, but we sure do get a kick out of a quality remix. And if you were to bump that up to two solid remix EPs, then you may want to take a few steps back as our lower extremities begin to flail around uncontrollably. Yes, we're actually speaking from experience here, because this is exactly what happened when we first listened to the two collections of reworks shown below.
Arty "Up All Night" (The Remixes)
Earlier this week, we watched young love go awry in the music video for Arty's piano-heavy, prog house single "Up All Night," taken from his debut full-length, Glorious. Both the visual and track have sleep deprivation written all over them, and we think the remix EP will also keep you from getting your routine amount of shuteye. Slander brings in their signature "heaven trap" stylings to fix up the track with mild 808s and melody-driven moods. Secondly, Lenno's synth-heavy disco number makes us want to shake our groove things till the break of dawn. MANIK comes in to close things out with a deep house rework that just screams late-night music.
Download here.
Destructo "Party Up" (The Remixes)
The party doesn't stop at Destructo's G-House single, because the HARD head honcho has brought a few homies aboard the remix Party Bus. First, Thee Cool Cats stamp the track with a capital letter G, creating a gangstafied tech groove that moves nicely along a percussive woodblock rhythm. Vanilla Ace & Dharkfunkh are up next, and they lighten up the gangster feel slightly while darkening things up elsewhere with deep, dirty basslines. GTA switches gears with a high-octane track that keeps us guessing while it changes speeds as much as it transitions through genres. Finally, Earstrip & Torha plays tricks on our ears by pairing G-house grooves with an unexpected trap breakdown.
Download here.
Follow Insomniac Records on Facebook | Twitter | SoundCloud
Follow Arty on Facebook | Twitter | SoundCloud
Follow Destructo Facebook | Twitter | SoundCloud
---
Share
---
Tags
---
You might also like