Dustycloud Rains Down Dirty, Glitch-Happy Basslines on "Jumpin" for IN / ROTATION
While the idea of performing in front of swarms of sweaty dancers might sound like the ultimate reward, the real dream-come-true part is realizing that all those long hours spent locked in the studio have actually paid off. Parisian producer Dustycloud, née Tom Roy, is having his own "aha" moment right now, with his clout exploding due to the future-forward slant he's putting on house music. His unique sound has put him at the forefront of the house scene and has made him one of Tchami's go-to producers on the mighty Confession imprint.
Tilting toward the darker edge of bass house, Dustycloud's intricate bassline sound is way out in front of the growing trends within the genre. Alongside producers like Dombresky, Maala and Habstrakt, he is guiding modern house music in an entirely new direction. Like so many French producers before him, Dustycloud stands out in a realm that has become increasingly oversaturated, and it's all because he isn't afraid to take risks or get a little bit weird.
"Jumpin" combines the urban soul of classic house music with that glitch-happy, dark and dirty bassline sound that Dustycloud has become known for. He creates a strong sense of space within the song's minimal elements, making you feel as if the whole world is bouncing over giant waves of low-end.
We sat down with Dustycloud to chat about his own vision for house music and the first time his parents saw him perform live.
Dustycloud's "Jumpin" is available here.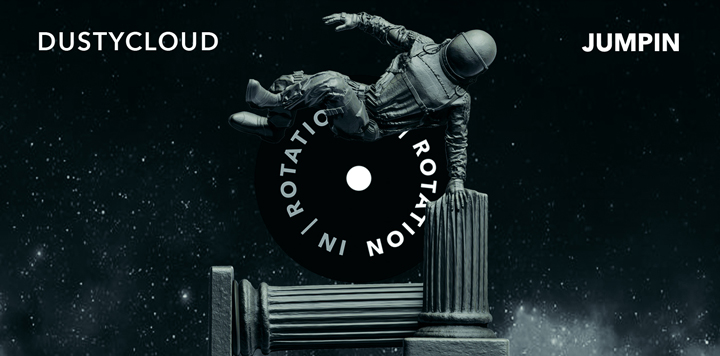 You've spoken before about having a shared vision with Tchami for house music. Can you expand on that a bit?
I don't want to speak for the HOUSE GOD himself, but yeah—I feel like we want to keep house music fresh, so we're not afraid to use our influences for our productions. This way, we're experimenting and trying a lot of new things to push the "limits" of house music.
Do you come from a musical background?
I taught myself electric guitar when I was 16, but that's all. I stopped that when I discovered electro music and artists like Cyberpunkers, Gtronic, Pendulum, the Bloody Beetroots, etc.
Your family didn't see you play for the first time until last year. What was that experience like?
I've been playing shows and producing for seven or eight years now, and they only came to see me play last summer, at Lollapalooza Paris. They were really proud to see me on a big stage at a big festival, and they were really happy to see me enjoying what I'm doing and seeing what all the hours spent in my bedroom on my computer brought me to—because it wasn't easy all the time with my parents, to be honest. That was one of the best weekends of my life; all my friends were there, my familly, my fave artists, quality music, and good vibes. I mean, that's all you need to escape from the crazy world.
You signed "Marie" back in 2014 with Ultra and were excited to someday travel the world to spread your music. How does it feel to see that becoming a reality?
It's indescribable! When I was on the other side of the planet in Australia, doing my first tour last summer, I remember a specific moment when everything was going super fast (flights, Ubers, hotels, etc.). The day after my first show in Adelaide, I was at the airport, awaiting my flight to Sydney. I sat down and realized, "WTF is going on? Look where you are. You're here because of music—the music you're working on for years now. That's just crazy." I almost had tears of joy.
Follow Dustycloud on Facebook | Twitter | SoundCloud
Follow IN / ROTATION on Facebook | Twitter | SoundCloud
---
Share
---
Tags
---
You might also like