'Night Owl Radio' 272 ft. Dustycloud and Modestep
This week, Dustycloud selects his Up All Night tracks and Modestep provides us with the exclusive 30 minute Guest Mix.
Night Owl Radio is available via iTunes, so get to subscribing on your iOS devices.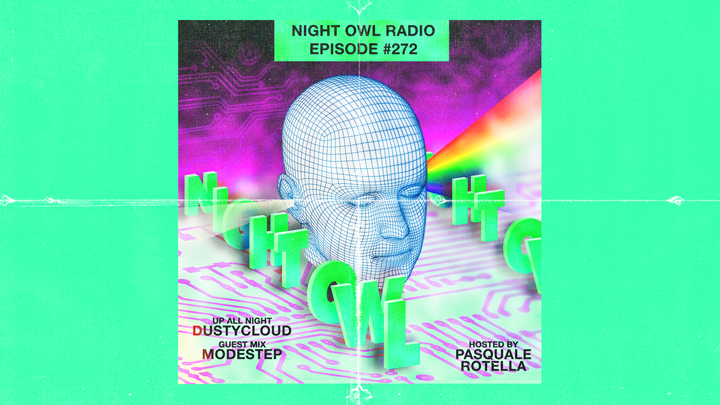 'Night Owl Radio' 272 Track List

Joshwa (UK) "Energizer"
DONT BLINK "VIBRATION"
Damaged Goods & NEVERGLOW "Foxglove" (Keep on Rocking)
Sammy Legs "Sniffin'"
8UBBLES "Electric Lies"
Justluke "Take It All"
Joluca & Dances With White Girls "What's the Move"
Rudimental ft. Anne-Marie & Tion Wayne "Come Over" (Tommy Farrow Remix)
Yolanda Be Cool "No More Sorrow" (Jaded Remix)
Prospa "Feel It 92"
LO'99 "Acid Worldwide"
Taylor Jaymin "Like That"
George Z & Versus "R.A.V.E."
Novodisc, Flash 89 "Recondite"
Gene Farris "Soul Food"
Eric Prydz "NOPUS"
Zendlo "Let You In"
Tony Romera "So Much"
Martin Badder "Shining Bright"
Pete K "Kenopsia"

Dustycloud - Up All Night
Double Agent "No Sleep"
Dustycloud "Obsession"
i_o & Raito "Révolution"

Modestep Guest Mix
Subscribe to the Insomniac Events YouTube channel now.
Stream Dustycloud's 'Fate' EP here.
Follow Dustycloud on Facebook | Twitter | SoundCloud
Follow Modestep on Facebook | Twitter | SoundCloud
---
Share
---
Tags
---
You might also like