Ducka Shan "Deep in My Soul"
Discovery Project Releases is a regular series featuring exclusive music downloads from our DP alumni.
We have all had that pivotal experience on the dancefloor, when the music, the lights, and the lasers provide the perfect synchronicity for a revelatory moment—when one realizes dance music has become part of their soul, and that life going forward will never be the same. The peak moment for Ducka Shan—which happened more than a decade ago at a rave in San Francisco—set a series of events in motion that would lead to him to chase down a career in dance music.
For the last 12 years, Ducka has pounded the pavement and rocked the decks at clubs and events all over the Bay Area. He's steadily built a following and honed his skills both behind the decks and in front of the boards, ultimately leading to gigs at the Bay's finest clubs. His tunes would too make their rounds, garnering supporting from the likes of Hardwell, Don Diablo, and Showtek. He understood that, to reap the true rewards in the music industry, you must often play the long game—which is what never let him lose sight of his ultimate goals. And as it was for so many Discovery Project winners before him, persistence and patience paid off. After relentlessly entering the competition for nearly five years, Ducka floored the judges with his entry in 2018, and he made his Insomniac debut at Escape: Psycho Circus last year.
Ducka's debut release is the perfect distillation of his style. "Deep in My Soul" is a vibrant future house tune that finds harmony in its soulful breakdowns and bright, uplifting drops. Ducka has expertly crafted a feel-good piece of dancefloor bliss, one that calls to mind that revelatory moment he had at the rave so many years ago.
We had a chat with Ducka to find out more about that fateful night in San Fran, how his parents helped gently lead him toward his musical goals, and what a groundbreaking year 2018 was for him.
Ducka Shan's "Deep in My Soul" is available here.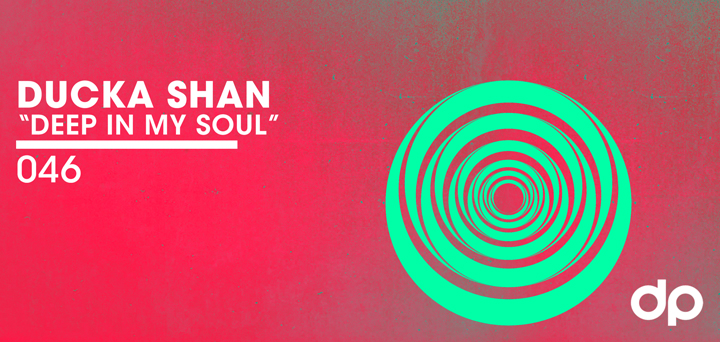 Last year was huge for you, as you went through a lot of firsts. You played at Escape and at Eden in Ibiza. Can you touch on how these experiences have made an impact on you, both personally and career-wise?
Playing at Escape and Eden in Ibiza was a life-changing experience for me. Both venues were unique in their ways, and each audience was terrific! Winning Discovery Project was a fantastic way to end 2018 and allowed me to play a lot of my unreleased music. I look forward to this year, as I have several more future house music releases coming out!
Your first rave was a legendary Bay Area party that, unfortunately, got cut short. Can you tell us that story and how it helped shape the next 12 years of your life?
I'd been listening to dance music about a year before that rave. In 2006, my friend showed me a DVD of Tiësto, and it got me thinking about how cool it would be to become a DJ onstage. Two years later, my friend invited me to go to this party at Cow Palace, where Tiësto performed. I remember that I didn't eat that day, because I was too excited to see him live. When I got there, I was amazed by so many people in different outfits, dancing to the music, and the stage production, lasers, and pyro. From that day, I decided to become a DJ by playing at every house party, wedding, and bar gig I could find. Eventually, my hobby of DJing became my career.
You come from a musical family but were hesitant to pick up music early on. When do you feel like you reached a turning point and realized it was what you wanted to do with your life?
I believe my parents wanted me to find out what I was genuinely passionate about, so they signed me up for everything from piano to sports. It wasn't until I experienced that first rave in 2008 that I started to pick up DJing and music production. The rest is history.
Follow Ducka Shan on Facebook | Twitter | SoundCloud
Follow Discovery Project on Facebook | Twitter | SoundCloud
---
Share
---
Tags
---
You might also like