Chris Avantgarde Slides Into the Warehouse With "All of the Lights" Remix on Insomniac Records
Upcoming Event
When an artist sends off a new single, sometimes an edit or VIP needs to get drummed up in order for it to make sense in different scenarios. Time and place is always important to consider, and Chris Avantgarde makes his newest single, "All of the Lights," more suitable for underground play by dishing out a new warehouse version. The original is already a dimly hued offering, but he trims it down just enough to make it more of a stripped-back, low-lit affair. By snipping the vocals and making slight alterations to the arrangement, Avantegarde gives it a kick in the right direction to gain some appeal from the discerning dancers and DJs who demand something different on the dancefloor.
Here's how Chris Avantgarde puts it:
I always wanted to have an edit of the original that I could easily blend into a set of darker tunes. At the start, the plan wasn't to put this out as a remix, but the more I worked on the warehouse mix, the more it became an actual remix rather than a quick edit. It features only essential parts of the original. For example, it retains only a small part of the vocal, and it teases the original bassline but never fully plays it. The whole track is a tease, really, produced with live crowd response in mind, whereas I intended the original mix to work toward both the live space and for listening at home. DJs also often look for tracks that have easy-to-mix intros and outros, so that is taken into consideration in this mix. I reckon it will get picked up by a few more DJs who won't necessarily play out the original, and it might cater to a more techno-orientated audience. Regardless of where this ends up, first and foremost, I made this so I could play it out myself. Yet I thought, "Why not release it for everyone else as well?"
Chris Avantgarde's "All of the Lights" (Warehouse Mix) is available here.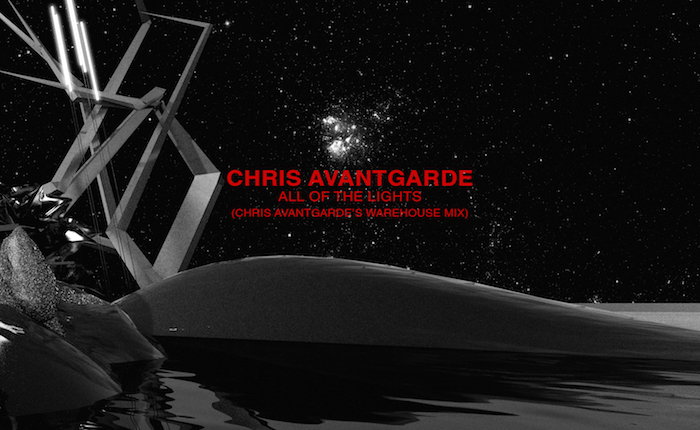 Follow Chris Avantgarde on Facebook | Twitter | SoundCloud
Follow Insomniac Records on Facebook | Twitter | SoundCloud
---
Share
---
Tags
---
You might also like