Caspa Cracks Skulls With His 'Ghost Town' EP for Bassrush Records
The legendary Caspa surfaces on Bassrush Records with a low-slung EP that's sure to bring on the head-crack for all the underground crew. Digging deep into the dark side of the warehouse wobble, the three-track release for Bassrush is a welcome jaunt outside of his usual Sub Soldiers lane, but one that still brings all that heavyweight heat both longtime fans and new-school dubsteppers expect.
Drenched in deep, dank and hypnotizing atmospheres, the shivering "I Am Future" offers up the perfect gateway to the otherworldly creep that Caspa is exploring throughout his aptly titled Ghost Town EP. Continuing to mine the same vein, "What's Happening to Me" is a full-on hallucinogenic face-melter that's strictly for the headstrong. Centered on Caspa's own manifesto on the nature of reality itself, it's the straight-up primal scream at the core that is sure to bring on the goosebumps and existential shivers in the most exquisite way.
Never one to back down from a vibe, Caspa keeps the needle pegged on the final cut as "Ice Cold" dives deep into the recesses of the subconscious mind with an unfathomable sub-bass quake and rattling top-end seemingly designed to tune up the synaptic receptors in a way that only Caspa can do.
Locking in an EP of this caliber is not only a massive look for the Bassrush Records fam, but a sign of just how much heat Caspa is cooking up in the lab. Don't sleep on this one! Be sure to snag your copy of Caspa going beast-mode on the brain here.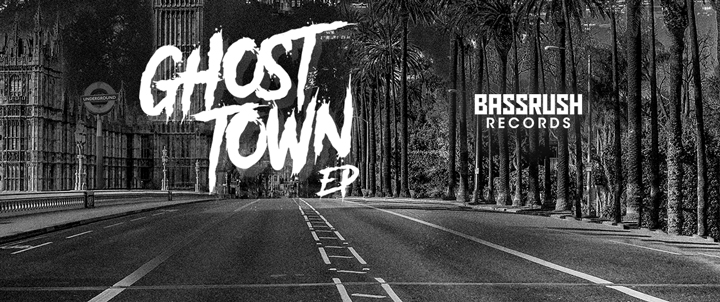 Follow Caspa on SoundCloud
Follow Bassrush on Facebook | Twitter | SoundCloud
---
Share
---
Tags
---
You might also like