Gentlemens Club and Samplifire Bridge the Old and New School With Neck-Snapping "Pump It Up" on Bassrush Records
Upcoming Event
Bassrush Records locks in another heater, this time from the untouchable combination of Gentlemens Club and Samplifire. Designed for maximum dancefloor destruction, the old-school vibes that permeate the intro are sure to bring on the flashbacks for the OG ravers while providing some new synaptic devastation for the next generation of headbangers. Like moths drawn to a flame, when this one hits, expect a mad rush to ride the rails. The neck-snapping vibes are in full effect as GC and Samplifire flex in what is sure to go down as one of their most epic collaborations ever.
"We've been inspired by early rave music for as long as we can remember," Gentlemens Club tell us. "Combined with our current style and Samplifire's high-energy bass, we created 'Pump It Up.'"
Samplifire agrees, adding, "We wanted to create a high-energy club-breaker, taking inspiration from the '90s for the introduction, leading to a modern bass music design in the drop. On a personal note, it was such a goal to work with these guys!"
The results are jaw-dropping with a mix of breakbeat hardcore, straight-up techno and untethered, anabolic dubstep bass. This one's not only guaranteed to be firing up the dancefloor all summer long, but hopefully paves the way for even more collaborations between these two heavyweights in the future. With GC's inimitable sound design and ear for detail and Samplifire's ever-impressive ability to bring out the beast in us, "Pump It Up" has already earned a special place in our playlist as one of the hottest tunes of the year.
Check the fire, and be sure to lock yours in here, as this one kicks down the doors today.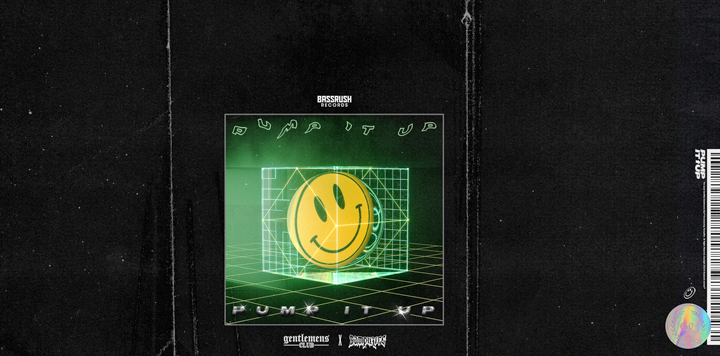 Follow Gentlemens Club on Facebook | Twitter | SoundCloud
Follow Samplifire on Facebook | Twitter | SoundCloud
Follow Bassrush Records on Facebook | Twitter | SoundCloud
---
Share
---
Tags
---
You might also like