Arno Cost & Norman Doray's New Single "Rising Love" Is Out Now
After their mega-hit collaboration "Strong," released on Steve Angello's SIZE Records last summer, Arno Cost and Norman Doray have teamed up again for another huge progressive house record titled "Rising Love" for Insomniac Records. The two French DJ elite have crafted a powerful dancefloor hit with an even more meaningful message. With noteworthy releases from Hook N Sling and Arty in the catalog for Insomniac Records this spring, the label's footprint continues to grow with its newest release. "Rising Love" has already gained a fair amount of attention worldwide for its compelling vocals and lively production.
We caught up with Arno and Norman to hear their thoughts on their new, highly anticipated single on Insomniac Records.
As this isn't your first collaboration together, what did you guys try differently on this track?
We always try to be different and distinct with our productions; in our opinion, this is the number-one rule when making music! When we started working on "Rising Love," we felt inspired by our French roots—the sound of artists like Daft Punk and Justice. We think this is also something you hear in the track. There is a heavy synth sound with a catchy chord progression and great instruments.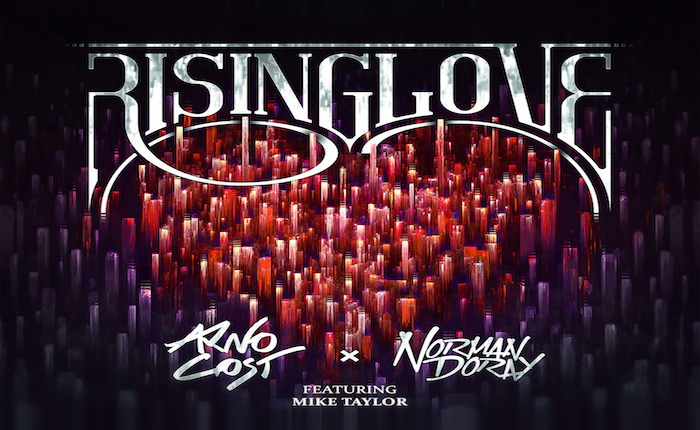 What were you going for with the sound and style? Can you break down the production?
At the beginning when we started the project, we wanted to make something different—no matter what style it was, just something fresh and different. Norman and I are big fans of the French touch, so that's basically the main influence in the track. We started with a loop, using the chords you can hear in the drops, and we built the whole track around it! We really wanted this part to give you goosebumps, make you dream and dance!
What do you hope your fans will walk away with after hearing "Rising Love"?
We hope that we succeed with passing the message, and that people will start rising the love as well! Besides that, we hope that the track will stick in people's head, and that they cannot get enough of it!
Why do you think Insomniac Records was the best fit for releasing this single?
Insomniac Records is a fresh and young label with a good view on releasing content and building artists. It's not only a record label, it's more like a platform with a lot of following worldwide.
What's your biggest expectation with the release?
That we will get into Billboard Top 10!
How many times would you estimate you listened to it before it felt finished?
You cannot imagine how many times we listened to the track before we thought it was finished. Basically, a track is never finished; you will always find a way to improve it or to change something. But we are very happy with the result now!
"Rising Love" is available now on iTunes, Beatport, Spotify and Google Play!
Follow Arno Cost on Facebook | Twitter | Soundcloud
Follow Norman Doray on Facebook | Twitter | Soundcloud
---
Share
---
Tags
---
You might also like