ARMNHMR Lay Down the #HammerSound With Their Nocturnal Wonderland 2018 Mix
Upcoming Event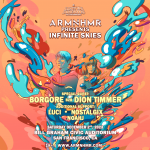 You wouldn't know it when you listen to their SoundCloud page, but the ARMNHMR that fans know and love today almost never came to be.
The Los Angeles duo, composed of producers/DJs Joseph Chung and Joseph Abella, initially began as a loose project in which they exchanged production ideas and techniques between one another. "We started this project with no real intentions of working together beyond that," Chung told Insomniac back in 2016, when the twosome dropped their ear-battering Metronome mix.
After an attempt at making it as a duo, Chung and Abella split, only to regroup about six months later—this time for good. And while they haven't looked back since, that rocky early start has come to shape the ARMNHMR ethos.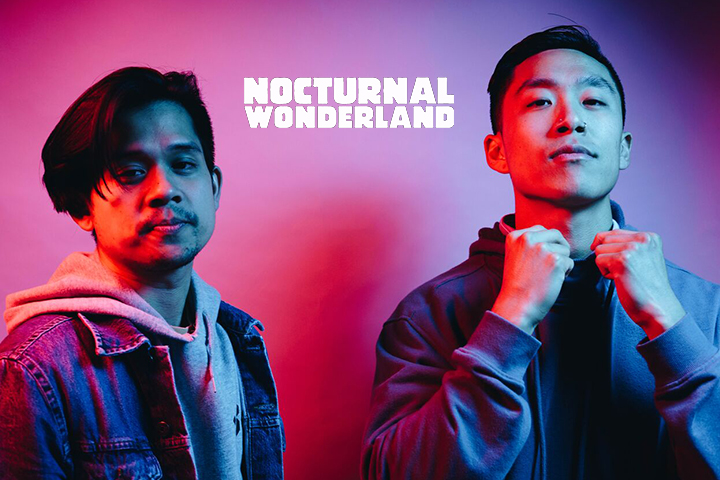 "We learned early on that some things are meant to be, and some things are not," the group now says, reflecting on those nascent years. "We initially tried to make ARMNHMR work as a project. However, it fell out, and that's OK! If things are meant to be—a few months later, we got back together—then life has a way of panning out."
Fast-forward to 2018, and ARMNHMR are today one of the most buzzing newcomers on the electronic scene. In three short years, they've racked up a laundry list of milestones and accolades. Among them are remixes for legends like Kaskade and Galantis, as well as performances at top music festivals like Coachella, where they performed at the Heineken House in 2017, and Insomniac's very own Crush this past February. Their original songs and remixes have also racked up millions of SoundCloud streams, including their reworks of Adventure Club's "Breathe" (1.59 million+) and the Chainsmokers' "Inside Out" (3 million+)
Of course, it took years of hard work and dedication to get here, not to mention countless sleepless nights in the studio and on the road.
"The biggest lesson I've learned is that things don't always happen overnight," Chung says. "Some artists can reach the spotlight for any given factor in less than a year, while other artists take five to six years to barely get by. These things are incalculable, and it's often a hard pill to swallow. At the end of the day, the grind never ends, and you just have to keep going with a strategy and the right mindset."
"As cliché as it may sound," Abella adds, "really learning to enjoy the process, rather than the outcomes, was a sobering lesson to learn. We never want to compromise our integrity as artists and human beings."
The rise of ARMNHMR comes during a new era that sees Asians and Asian Americans dominating the music and entertainment spheres worldwide. In dance music alone, artists like TOKiMONSTA (Korean), Giraffage (Taiwanese), and Yaeji (Korean) have exploded across global dancefloors.
While Chung and Abella, who are both Asian Americans, have noticed this cultural paradigm shift—"Times are changing, and the minorities who work just as hard as everyone else are starting to unite and revolutionize the new era," the duo says—their cultural identities don't necessarily define their music. Rather, they pull cues from their individual styles to dream up their future-forward sound.
"Coming from different backgrounds with noticeably different interests, our music is a melting pot of inspiration stemming from nearly every major factor possible," Chung says. "Whether it's the bands we grew up listening to, the clothes we wore, or the types of media we watch, they all play a factor in our writing process."
"We believe everyone has a unique story to tell," Abella adds. "What you hear is just a culmination of our own unique perspectives and experiences."
One thing has remained constant throughout the years: the so-called #HammerSound, a term the duo has branded to describe their sonic style, which comprises a dynamic mix of free-flowing future bass, trap-infused beats, and vocal-based melodic bass.
Recently, ARMNHMR have been putting the #HammerSound to work on their as-yet untitled debut album, which is scheduled for release in 2019. The forthcoming LP features all brand-new songs written and recorded in the classic ARMNHMR style: harmonious, with enough bass to wake up all five of your senses.
For now, ARMNHMR are flossing "Leave It All," featuring singer LUMA, a beautiful yet bassy cut inspired by Abella's personal experience with a breakup. ("'Leave It All' is about a breakup coming from left field—being caught completely by surprise, not being able to realize when the relationship actually began to fail," he explains.) They also have two major collaborations coming up with KAYZO and Adventure Club later this year.
Next weekend, ARMNHMR are bringing the #HammerSound to life at the 23rd annual Nocturnal Wonderland, which returns to SoCal Friday, September 14, and Saturday, September 15. Ahead of their performance, ARMNHMR have delivered a jackhammering exclusive mix that explores everything from gut-punching dubstep to ethereal piano melodies. (Pro tip: The track list is full of all kinds of secret IDs that may give you a preview of the forthcoming ARMNHMR album.)
Press play on ARMNHMR's Nocturnal Wonderland mix up top, and experience the #HammerSound in full effect.
Track List:

ARMNHMR & Nolan van Lith "Alone" (Soar Remix) (ARMNHMR Intro Edit)
Warez "Fanfare"
Boombox Cartel ft. Nevve "Whisper" (Sunday Service Remix)
Fabian Mazur & UNWKN "Firestarter"
LigOne "Complete" (R.O Remix)
TNGHT "Goooo" (Blush Remix)
Zomboy "Like a Bitch" (Kill the Noise Remix)
Virtual Riot "Purple Dragons" (Dragons VIP)
ARMNHMR & Convex ft. Jex "Won't Come Back" (Blosso Remix)
ARMNHMR & Convex ft. Jex "Won't Come Back"
Aazar "Lay It Down"
Part Native "Inferno"
Fairlane ft. Ilsey "Uncover You"
ARMNHMR ft. Luma "Leave It All"
The Chainsmokers "Inside Out" (ARMNHMR Edit)
AFK & Carbin ft. Cody Ray "Boss" (Cursor Flip)
ARMNHMR ft. Aviella "FAREWELL"
Jackal ft. Denny White "Dizzy"
Barely Alive & Ghastly "Fake U Out"
Rickyxsan "Hit Em"
Havok Roth x Awoltalk "Vices"
William Black ft. SKYLER "I Wish"
Jayceeoh & HVRCRFT "All I See"
ARMNHMR – ID
ARMNHMR & Nolan Van Lith ft. Dylan Matthew "Alone" (Soar Remix)
ARMNHMR & Nolan Van Lith ft. Dylan Matthew "Alone" 
ARMNHMR – ID
SLANDER x Wavedash "Move Back"
ARMNHMR – ID
NERVO "Sunshine Through Rain Clouds" (Tegi x Andres Fresko Trap Remix)
ARMNHMR – ID
Pegboard Nerds "Heartbit"
Habstrakt "Vibin" (Sikdope Remix)
Porter Robinson & Mat Zo "Easy" (BLVK Sheep & Fransis Derelle Remix)
Virtual Self "Ghost Voices" (Adventure Club Remix)
MayTrix x Dark Warrior "Home"
AC Slater & Chris Lorenzo "Fly Kicks" (Wax Motif Remix)
DJ Snake ft. GASHI "4 Life" (Habstrakt Remix)
Abandoned "Lies" (Lite Remix)
Adventure Club & ARMNHMR – ID
Catch ARMNHMR at Nocturnal Wonderland 2018, which takes place Friday, September 14, and Saturday, September 15, at Glen Helen Regional Park in San Bernardino, CA. Tickets are on sale now.
Follow ARMNHMR on Facebook | Twitter | SoundCloud
Follow Nocturnal Wonderland on Facebook | Twitter | Instagram
---
Share
---
Tags
---
You might also like