What So Not Took a Break From Touring to Find His Groove in Nicaragua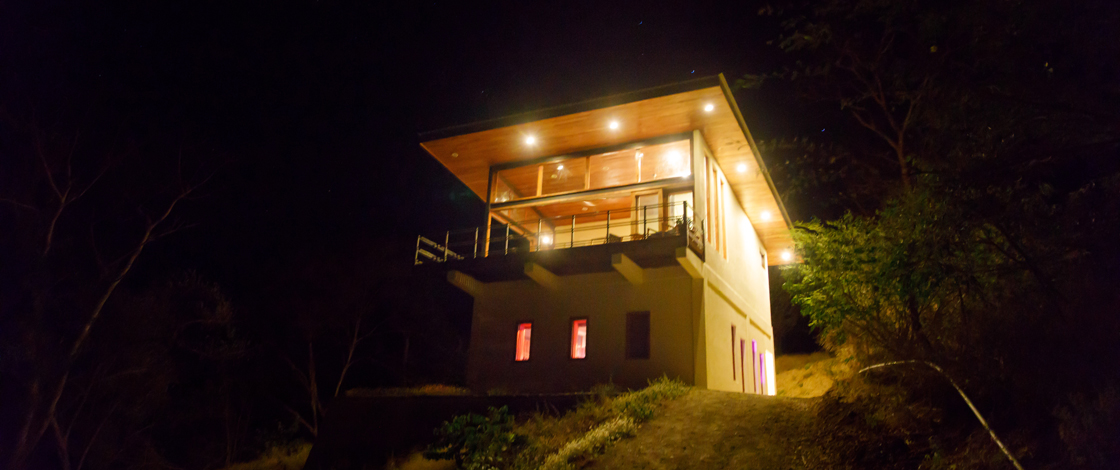 The life of a world-famous DJ may seem glamorous, but at the end of the day, it's also a lot of old-fashioned hard work. Just ask Chris Emerson, aka What So Not. The Australian producer is a classifiable workaholic—that's what it takes to make it in the business of creating. We're talking serious hours: At the beginning of 2017, Emerson could look back at about six years of almost nonstop touring, with studio time padding the days between shows.
That is to say, the guy really needed a break. So, for the first few months of the year, he took one.
It was spurred in part by the years of ongoing touring, but also by a recent trip to Hawaii, where Emerson tasted the healing power of nature, saw the beauty of traveling for travel's sake, and reignited his love for bodyboarding.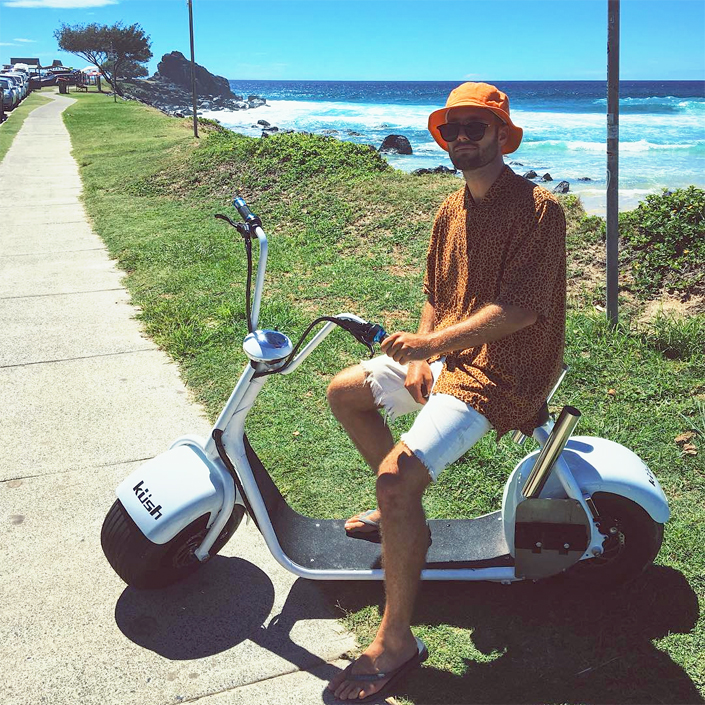 "It rattled my life. The landscape and the nature there are so powerful," he says. "It can actually be quite dangerous when you go in the water, but that's part of the fun. I got back into bodyboarding there. Being in Hawaii woke me up to my life a bit. I'd been closed off and sheltered within this little routine that was my world, and the island challenged me in ways outside of that routine."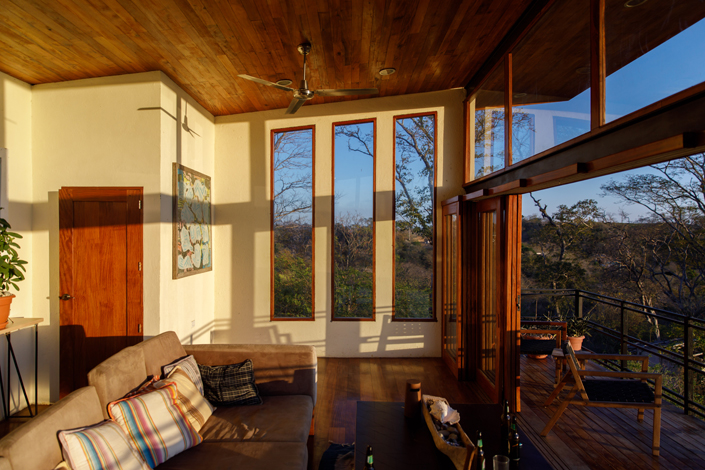 Though he travels constantly for work, Emerson notes that the grind of a tour schedule doesn't allow for much leeway to be a tourist, or even to relax. Usually, he says, it goes something like this: Wake up in a new city at 1pm; see one of the recognizable sites; eat some local food; shoot some B-roll video footage; write a social media post; work in the studio for a few hours; make sure his stage design translates well at the venue; do a sound check; have a shower in the sink; do the show; write some emails; finish off the music from earlier; go to bed at 6am; repeat. It just goes to show: You can have the coolest job in the world and still need to take a break from it.
"Sometimes there'd be five rooms going at once. You'd call it a night and go to bed, then get up to get a glass of water and run into someone who's like, 'You have to check out what we're doing in here.' And then you're up for six more hours."
"My original plan was to backpack in South America. I was there when I was younger, and I really wanted to go back. I meant to go up and down the coast," he says, "but as soon as I decided to take the time off, fun and interesting opportunities kept popping up."
The most fun and most interesting was a trip hosted by New York City–based Neon Gold Records. The label had set up a weeklong songwriting workshop at the boutique hotel property Maderas Village, located a five-minute walk from the surf haven of Nicaragua's Maderas Beach.
Better yet, the crew of artists already slated to attend was stellar: Foxes, BØRNS, St. Lucia, Lizzy Plapinger, Georgia Ku, Bearson, Captain Cuts, Tommy English, and Jerm D. would be Emerson's crew for the week.
It didn't take much more than that to convince him. "I bought a one-way ticket and went," he says.
It was, well, pretty much as great as you'd expect a week of time with a handful of some of music's most modern, innovative minds.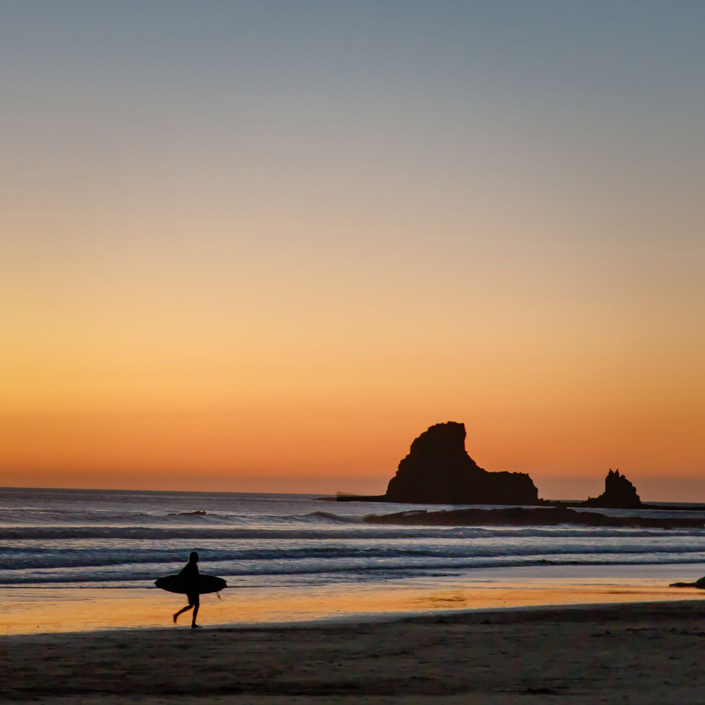 "The experience was definitely a lot of singer-songwriters getting really drunk and jamming until 6am, with me, the sober guy, producing for them and tracking till dawn," he says. "Some of the best songs we wrote happened at 3am."
"Sometimes there'd be five rooms going at once. You'd call it a night and go to bed, then get up to get a glass of water and run into someone who's like, 'You have to check out what we're doing in here.' And then you're up for six more hours."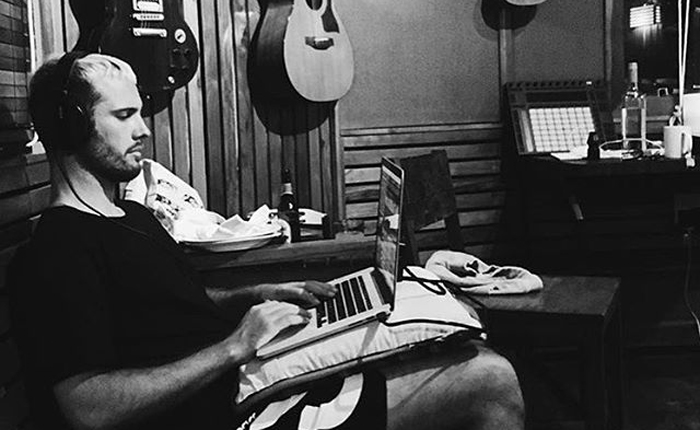 The group didn't just have enviable late-night jam sessions. They also did some normal vacationer things: boating, surfing, pool crawls (similar to pub crawls), and pizza night with the locals.
Once the workshop was over, Emerson convinced Jerm D. and Georgia Ku to stay on for an extra couple of weeks with him after all the other artists left.
"I thought, you know, I travel so much for work," he says. "Why not just stay in one place for a bit and relax?"
Those last two weeks were all about eating breakfast burritos, surfing, and reading (Emerson dove into Elon Musk: Tesla, SpaceX, and the Quest for a Fantastic Future and The Tipping Point).
"I didn't touch my phone or my computer for two days straight," he says. "I did a lot of body boarding."
The trio kept playing music, too. At a local hotel's Sunday Funday, a weekly pool party for backpackers and locals, Emerson did a last-minute surprise set, and the three dropped a new track they'd created during the Neon Gold workshop.
"It was pretty low-key," he says. "But there were a bunch of Canadians and Australians there, and they got really rowdy. Some of the locals knew my stuff."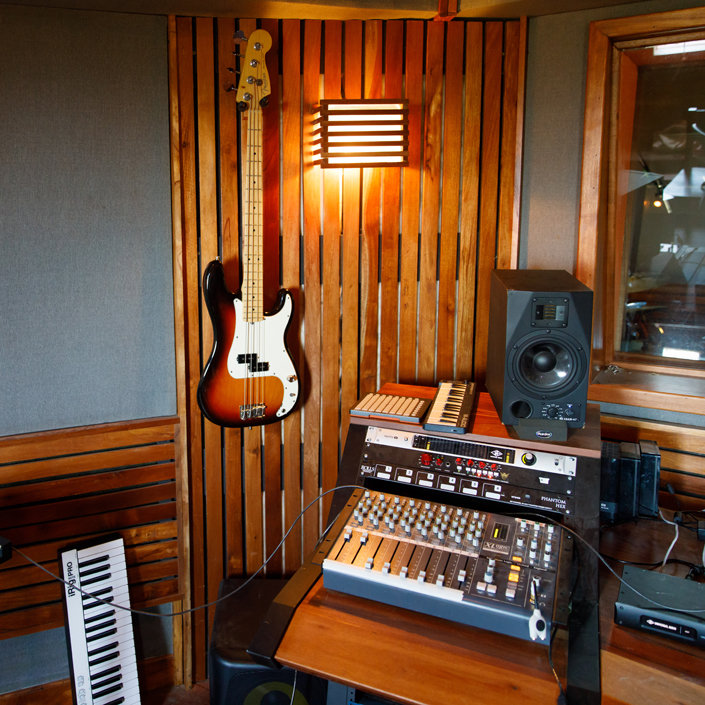 Between surfing and eating and reading and jamming, Emerson made more music. As a convenient bonus, the break from routine gave him a surge of his most valuable asset: creativity.
"I was planning to stay in Nicaragua for three weeks, but I only ended up staying for two weeks and a bit. I was so relaxed by the end of the first week and a half that I really wanted to go back to L.A. and work on some stuff," he says.
As for his future just-for-fun travels?
South America's still on his list, as is Europe.
"I haven't tackled an actual tourist trip to Europe yet," he says. "I want to go to France and Spain and Portugal, and maybe try to get into Russia."
For now, it's back to the touring grind for Emerson, and it won't be long before he starts dropping new tracks into his sets.
"I've got so much new music—it'll last me for the next few years, probably. I've got about 100 demos and 35 full songs," he says.
If that sounds like a lot of music, that's because it is. Several albums' worth of tunes, in a landscape that's increasingly about singles, puts an artist in a pretty prime position. Other artists with heavy tour schedules may want to take a cue from Emerson. It seems like he's onto something with this idea of traveling—at least sometimes—just because.
What So Not on Facebook | Twitter | Instagram
---
Share
---
Tags
---
You might also like