We Survived a Boat Party with Borgore

A boat party with Borgore is just as "Ratchet" as it sounds.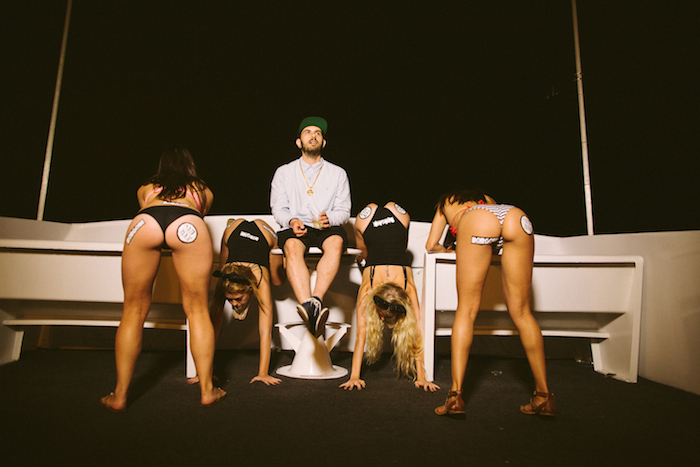 Currently, the bad boy of bass feels like the king of the world, just like Leonardo DiCaprio in Titanic. This week, Borgore unleashed his debut studio album, #NEWGOREORDER, beating out dudes like Martin Garrix, Tiësto, deadmau5 and Avicii to top the iTunes dance albums chart upon release.
And what better way to celebrate than on a muthafuckin' boat!?
Captain Borgore hosted his private BOR-VOYAGE boat party aboard the Dandeana off the shore of Marina del Rey in Los Angeles. Over 100 fans and friends took to the ocean for a night of big-booty bounce and rocking bass. The event was part album release party, part sextravagant music video shoot for #NEWGOREORDER anthem "Be Ourselves."
Borgore considers himself a good swimmer, but don't put your life in his hands in a man-overboard scenario. "You expect me to jump into the water here?!" he says. "We're in Los Angeles. Yesterday, there was a man eaten by a shark. By the time I jump there, he's already been eaten."
The turn-up got too real, and we went from a pleasant sunset boat ride to the second coming of the Turntanic (thank goodness we didn't hit any icePLURrgs!). But we survived Borgore's maiden voyage and took some sick photos of all the ratchetness, turn-up-ness and maritime madness. Here are our favorite moments and sailors.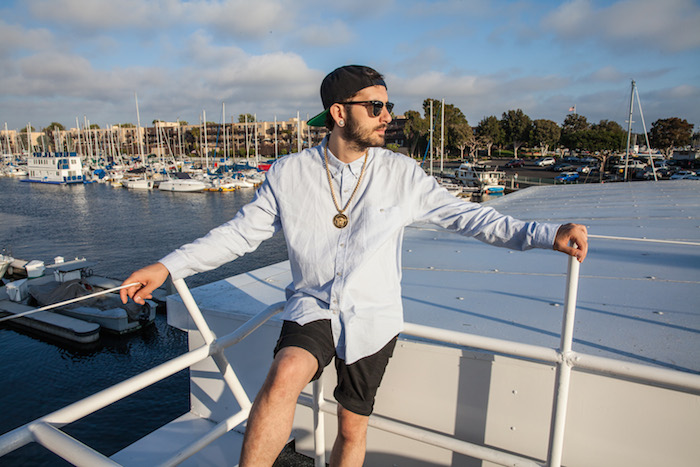 Everything started nice and calm, just like the ocean waves.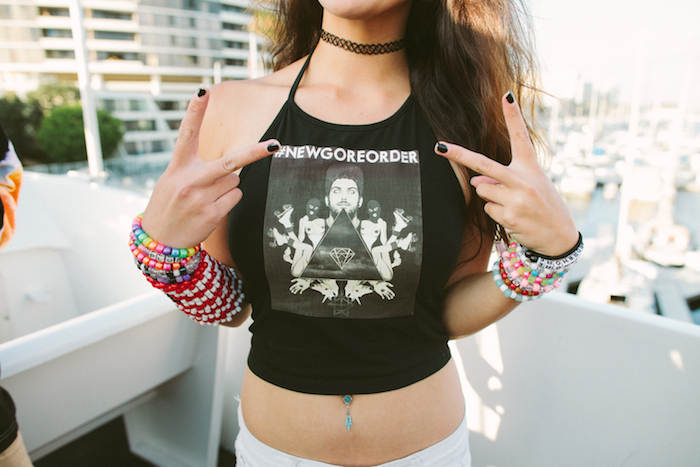 Fans came in full Borgore rave gear…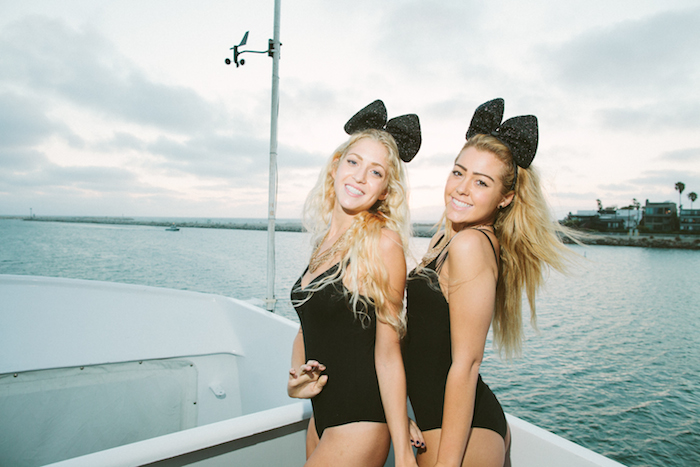 and in cute costumes.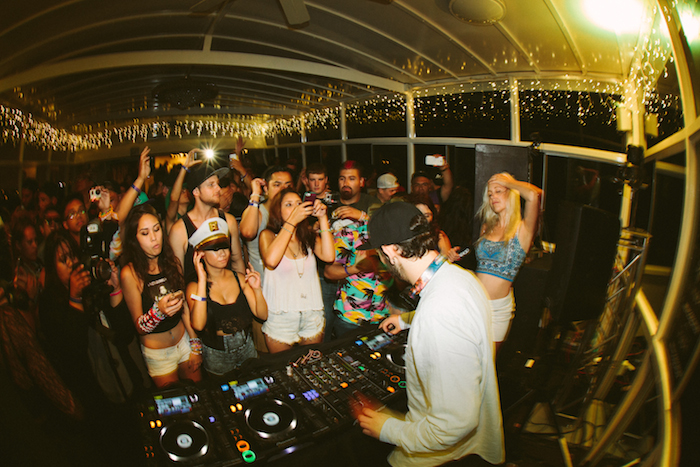 Once Borgore hit the stage…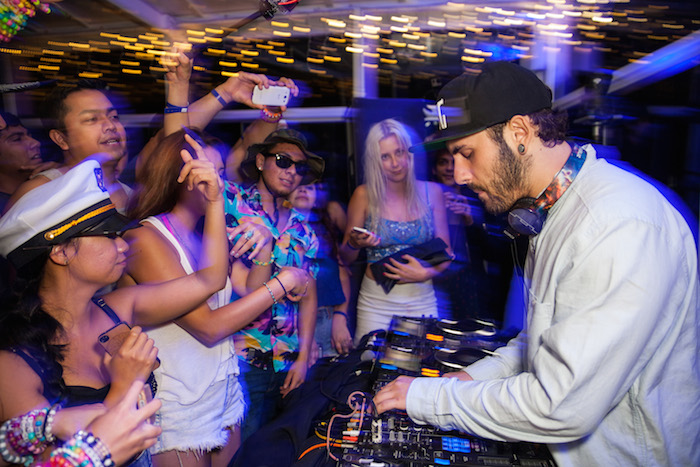 all hell broke loose.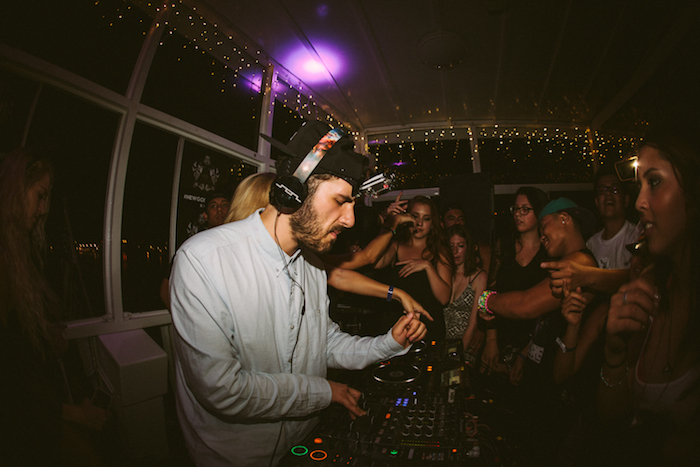 Then came Borgore's nasty rage face.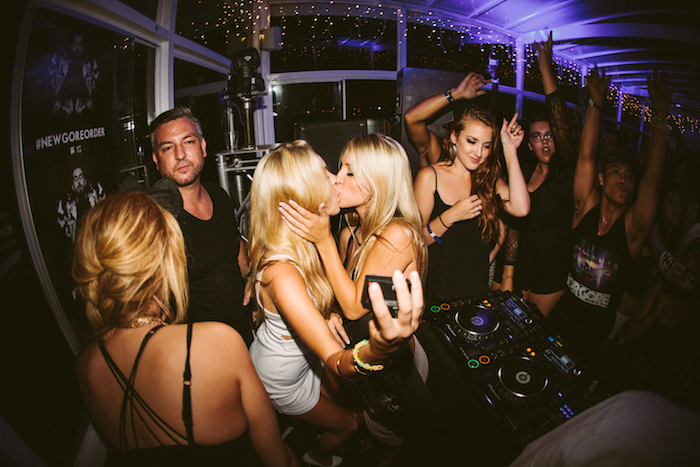 Things get really weird and blurry from here on out.
Custom Borgore pasties were in full force. (Extra bonus points to the girl on the right giving the side eye.)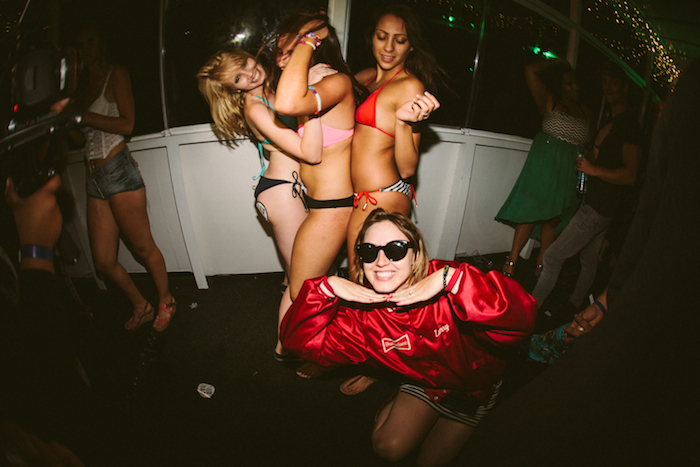 Don't let that innocent, angelic smile fool you! There's some ratchetness going on in the background.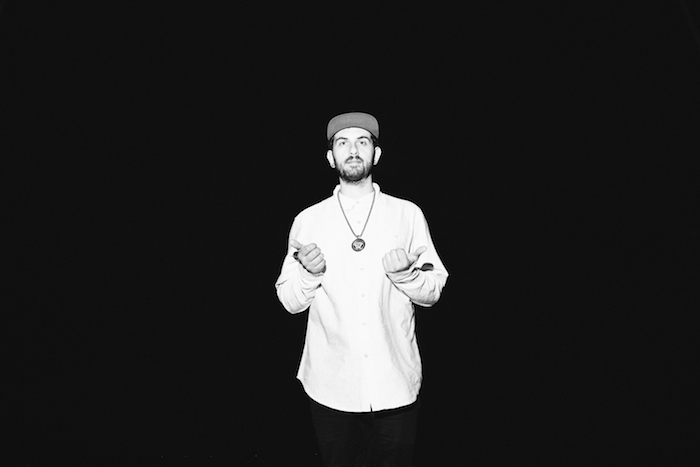 Thanks for the good times, Borgore. Thumps way up!
Pick up #NEWGOREORDER on Buygore/Dim Mak here.
Photos By Neil Favila and Chelsea Lauren
---
Share
---
Tags
---
You might also like