We Interviewed Oliver Heldens' Mom
Elaine Schaap is not only Oliver Heldens' financial advisor, she's also his mom. (If you were at EDMbiz, you'll recall seeing her on the Team Oliver Heldens panel.) Elaine uses her 25-plus years of business experience to navigate contract negotiations, payments and management and to guide her son's career forward. This is also while being a mother to Oliver and three other children.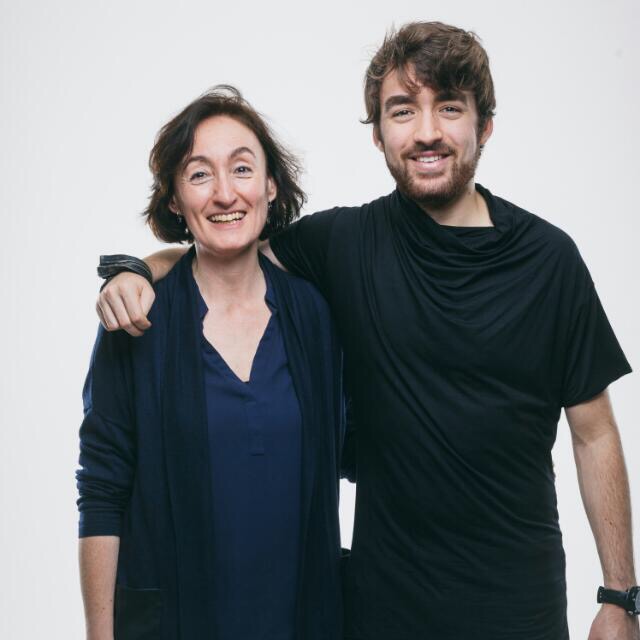 We read a lot of DJ interviews, but who really knows you better than your mother? Here, Elaine shares tales from Oliver's childhood and growing career, as well as advice for all you party people out there.
Tell us about Oliver before he got famous.
He is the oldest of four children. He was very focused on things he liked to do, like playing chess, gaming and making music, but not so focused on school work. After he discovered FL Studio, it was all about music. I remember holidays in France, where he did not go sightseeing with us or to the pool; he only wanted to make music. He relaxes by making music and playing FIFA with his brother and friends.
What's your favorite childhood memory of Oliver?
There are so many. One of my favorite is him jump-style dancing with his brother Lars when they were 12 and 10 years old, on a French village square. In the Netherlands, he and the boys next door made a video of them jump-style dancing, and they used a demo FL to make the music. It was then that Oliver's interest in making music started.
This jump-style movie, made by Oliver and friends eight years ago, triggered his interest in making music.
When did you decide to be involved in Oliver's career?
He signed his first contract in 2012 when he was 17, so I had to sign it with him. Even though Spinnin' signed him, I didn't know he would have a career like he does now. He was still in school, putting his music on the internet, playing at an occasional school party, and that was it. My first concern was that he graduate from school.
What are your primary duties as his financial advisor?
I make the invoices, pay the bills, and am the liaison between the accountants and tax advisor. I am also involved in contract negotiations. Besides that, I work a lot with Oliver's manager, Karin Koopmans, and his tour manager, Joost van Aarle.
What has been the biggest challenge and greatest reward?
The biggest challenge is the workload. On June 1, I quit my job as a risk manager for Eneco (a utility company) to focus completely on Oliver's business. My biggest reward is seeing him enjoying doing shows and, when he is home, hearing him make new music.
How do you know which people to trust with your son's career?
That's a tricky one. I use my intuition. Also, my 25+ years of work experience comes in handy.
Do you talk to other parents of producers?
Yes, I am in touch with moms and dads of DJs. Usually, the dad does the same financial tasks I am doing. It's also great to talk with the moms, because we can share our experiences. Moms are also sometimes involved in the branding and creative side of the business.
What's your main goal for Oliver's future?
That he will keep a good work-life balance, and that he stays true to himself. I facilitate his career, and my main task is to have a good team of professionals around him.
My husband (Oliver's stepfather) supports me a lot. The other children see that a lot of my attention goes to Oliver, but they are also proud of their brother. Oliver's father (an accomplished piano and Hammond organ player) lives in Germany and joins him on tour sometimes.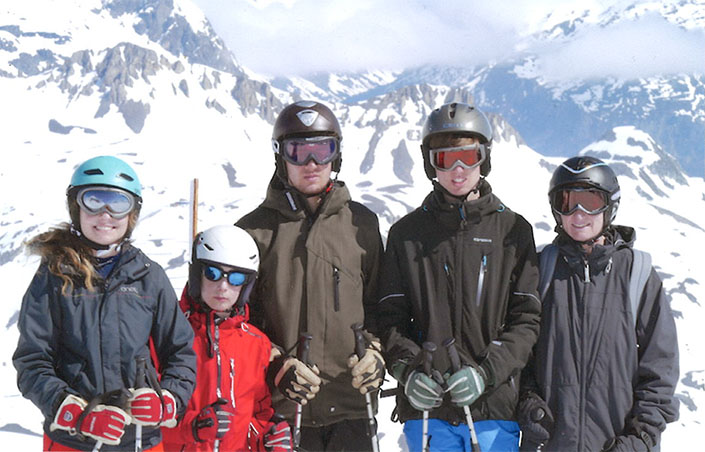 Family vacation
What was the moment when you realized just how huge Oliver's career had gotten?
ADE (Amsterdam Dance Event) in October 2014. When he walked around in Amsterdam, people wanted to take selfies with him; it felt so strange. Ultra Miami in March 2015 was also very memorable. He was nervous, and I was even more nervous. During his set, the rain came pouring down, and instead of the fans walking away to seek shelter, they stayed to listen to his set.
What's your favorite Oliver song?
I can't choose between "Gecko (Overdrive)" with Becky Hill and MNEK or "Shades of Grey" with Shaun Frank and Delaney Jane. I love songs with lyrics.
What's been your proudest moment?
As a mother, I want him to be happy. I am proud of him and the other children that choose their own paths in life. I am amazed that he stays so relaxed all the time. EDC Las Vegas 2015 was huge; I was standing front-of-house, feeling nervous and very proud at the same time. I am also proud that he stutters and does not make a big deal out of it and does interviews anyway.
Final piece of advice: Fans, ravers, party people—you have only one life; take good care of it. Please be careful with drugs and alcohol.
Follow Oliver Heldens on Facebook I Twitter
---
Share
---
Tags
---
You might also like