Exclusive Oliver Heldens EDC Las Vegas 2017 Mix + Interview
Dutchman Oliver Heldens is one of the fastest-rising "post-EDM" artists to ascend to the mainstages the past few years, flung into the spotlight in 2013 as one of the bigger breakthroughs following the explosion of EDM in the US at the start of the decade. However, while many might be familiar with the more melodic, vocal-heavy side of Heldens' music, he's positioning himself equally at the tougher end of the mainstage sound, thanks to his HI-LO alias.
While initially the HI-LO project was something that Heldens kept secret from his fans, he came clean with the launch of his Heldeep Records label in late 2015 and the release of the definitive HI-LO production "Ooh La La." Heldens has earmarked the pseudonym for the records he produces with a tougher, clubbier edge, and last year was productive, indeed.
"I started working with the HI-LO alias in early 2015, a little while before I launched the record label," Heldens tells us.
"HI-LO is a bit heavier with the influences from bass house and techno; it's more bassline-driven and a little more raw."
"It felt very comfortable to start producing a new alias, and to release different kinds of music under that name. It gave me more musical freedom, but it also allowed me to release more music. HI-LO is a bit heavier with the influences from bass house and techno; it's more bassline-driven and a little more raw. And then the stuff that I release under Oliver Heldens is a bit more joyful, more melodic, and with those summer vibes."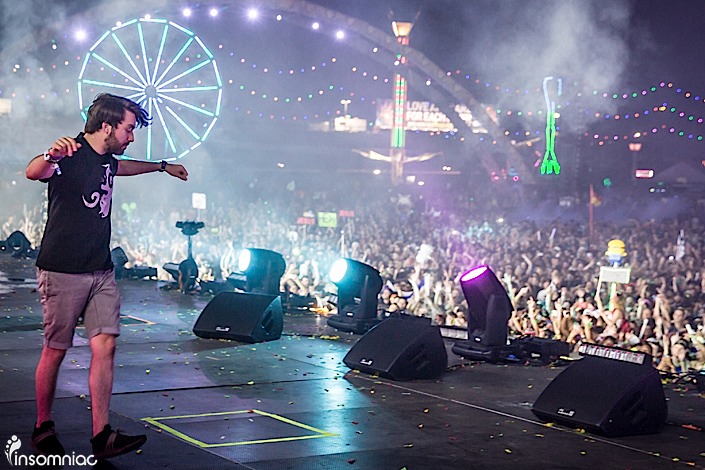 Heldens is positioned to have a huge impact on festival culture this year. While his appearance at EDC Las Vegas 2017 weighs heavily as one of the biggest gigs on his calendar, he's otherwise got what he calls a "crazy" summer coming up. In addition to festival appearances all over the place, he'll be fronting up several of his own Heldeep Island festival stages, as well as his own Ibiza residency at the rebranded Space Ibiza venue (known this year forward as Hï Ibiza).
Wherever he's playing, Heldens says we can expect to hear plenty of HI-LO productions in his sets, alongside the more familiar and catchy productions he's released under his own name.
"With the way that I'm playing at the moment, there's definitely space for a few HI-LO tracks in my sets," he says. "I like to take it clubby in my sets, and even drop a few techno tunes in there when I can and the crowd mood is right. It's all very high-energy with what I'm playing, but also very danceable. Most of the stuff that I play has a kind of funk to it."
One kindred spirit that Heldens has found in his quest to explore the edgier side of the big-room sound has been countryman Sander van Doorn. While Doorn had been largely focused on EDM the past few years, he's recently returned to the edgier, tougher, darker sounds that defined his early years as a tech-trance pioneer. This has put the veteran DJ/producer on the same page as Heldens, and the two collaborated successfully on "WTF" last year. However, Heldens says the connection goes a little deeper for him.
"The HI-LO alias was actually very influenced by the early Sander van Doorn sound," he says. "In fact, all the way back when I began my early attempts to produce, when I was only 12 or 13, I was inspired by Sander van Doorn's early work. I'd say he was probably one of my first gateways into techno and house music."
Heldens says the two of them working in the studio together proved to be a lot of fun. However, what's proved even cooler is Doorn now pointing to HI-LO as one of his own inspirations.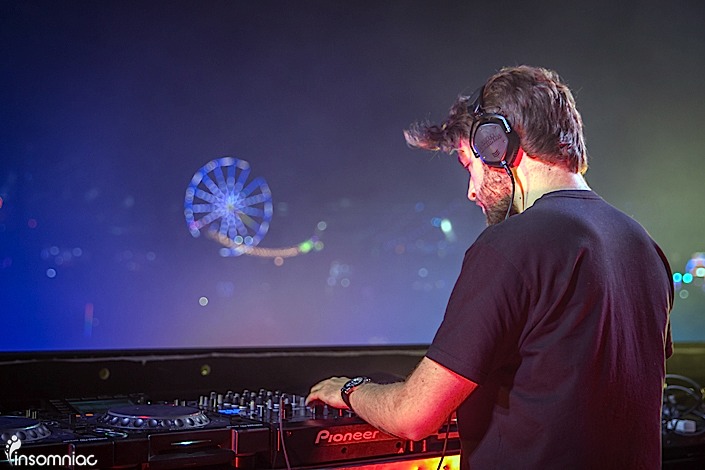 "That's something that's particularly awesome for me. Actually, Sander did an interview with DMC World Magazine, where he named me as the DJ of the year, which was mainly because what I've been doing with my HI-LO project. That was a big honour, one of my biggest to date."
The festival mainstage has slowly opened itself up to edgier sounds the past few years, and Heldens has been one of the artists who has been able to position himself at the forefront of that. His debut funky big-room record "Gecko" in 2013 was tagged as the start of a "future house" movement, as well as reflective of a certain groove returning to the commercial side of dance. It caught the attention of Tiësto, no less, who signed it to his Musical Freedom label and released a vocal version. Heldens kept the hits coming in quick succession after that.
"After 'Gecko,' things exploded really quickly. It was definitely overwhelming, but I didn't really feel a lot of pressure, luckily. One of the things that probably helped was that I'd been working to try and nail my sound for a few years already. I'd been working on a lot of really housey stuff for a while, quite a few different genres, but nobody really wanted to sign it. It was the mainstage stuff that finally got me signed. So by the time 'Gecko' was released, I'd already produced 'Koala,' as well as a bunch of other stuff that came out later. My first HI-LO track, 'Wappy Flirt,' was actually a track that I made just a month or so after 'Gecko' was released. I guess this meant I was a few steps ahead, production-wise.
"Once I started touring, I also produced a lot of music while on the road, because I'd already grown used to making music on my laptop. I probably ended up producing a lot more music on tour than I did back home. You're vibing off the positive energy from the shows, from the impressions you're getting from all the new places and people. It can be a great thing in terms of inspiring the music you make, so that side of things actually worked out really great for me."
You'll see Oliver Heldens all over the festival mainstages this summer, followed up by his debut artist album. You can expect the club-focused HI-LO material to take a backseat once that drops.
"I'm hoping to release it at the end of the year. There's gonna be more vocal tracks on there, and it's gonna be more melodic. More on the Oliver Heldens side of things."
Oliver Heldens' Track List:

1. Franc Moody "Got the Light"
2. Klutchi "Friends With Benefits" (DJ Edit)
3. Will Heard "I Better Love You" (Shy Luv Remix)
4. Liv Dawson "Searching" (Radio Edit)
5. Ferdinand Weber "Sun" (Original Mix)
6. Marian Hill "Down" (Franky Rizardo Remix)
7. Funkin Matt "Aurora"
8. Kryder & Roland Clark "Unity" (Sensation Chile Anthem 2017)
9. Abel Ramos & Albert Neve "Flat Beat"
10. Katy Perry "ID" (Oliver Heldens Remix)
11. Dustycloud "iiwii" (Original Mix)
12. Litek & Tom Zanetti ft. Curtis Clacey "Uber"
13. Go Freek "Put It Down"
14. Billy Kenny x Kyle Watson "Wiggly Worm"
15. Dekova & Wess "S.W.A.G"
16. GHSTGHSTGHST "Bae Drop" (Original Mix)
17. Billy Kenny x Josh Brown "Liftoff"
18. MALAA "Contagious" (MERCER Remix)
19. Gerry Gonza & Double Agent "Riches in a Row"
20. HI-LO "The Answer" (Oliver Heldens' Edit)
EDC Las Vegas 2017 takes place Friday, June 16, through Sunday, June 18, at Las Vegas Motor Speedway. For more information, visit the official website.
Follow Oliver Heldens on Facebook | Twitter | Instagram | SoundCloud
Follow EDC Las Vegas on Facebook | Twitter | Instagram
---
Share
---
Tags
---
You might also like